One of the questions we get asked a lot (via Facebook posts, consultation e-mails, and blog article comments), is "When can I wean my baby from nighttime feedings?" Understandably, most parents are eager to get back to enjoying nights of peaceful, uninterrupted sleep, but still want to make sure their baby isn't going hungry.
Of course, there is no fixed schedule for night weaning; every baby is different, so every baby will be ready to wean from night feedings at different points. As we have shared in a previous post, even expert pediatricians disagree on exactly when babies are physically ready to go all night without eating.
This is one reason why we created our night weaning quiz, Is Your Baby Ready For Night Weaning? If you haven't taken it before, why don't you take it today – at only 5 questions, it's quick, and it will give you great insights into whether to not night weaning is right for your baby at this time.
Night Weaning: Baby Night Feedings By Age
While there isn't a "magical age" at which every baby is ready for night weaning, there are some general guidelines for night feedings that seem to work for most babies:
• Newborns to 3 months old: Feedings every 2-3 hours, on demand
• 3-4 Months: 2-3 feedings per night or every 3-6 hours, on demand
• 5-6 Months: 1-2 night feedings
• 7-9 Months: 1, maybe 2, night feedings
• 10-12 Months: Sometimes 1 night feeding
• 12+ Months: Generally no feedings
Of course, growth spurts, illnesses, and teething will be factors to consider; during those times, your baby may need a night feeding, even though she would not need one under normal circumstances.
Nicole's Note:
"In our experience, formula fed babies do tend to night-wean sooner than breastfed babies. Breast milk is digested faster than formula and is more concentrated, so baby tends not to eat as much volume of breast milk during the day. We tend to see most formula-fed babies night-wean around 6 months old. Of course, all babies are different and you know your baby best."
3 Signs Your Baby is Ready For Night Weaning
Those guidelines are helpful, but how will you know when your baby is ready to night wean? Be on the lookout for these signs; they could be indications that your baby is ready to drop nighttime feedings:
Your baby is not eating as much during the day. If you find that your baby is not eating as much as usual during daylight hours, but is still waking to eat one or more times during the night, that's a good indication that it may be time to drop (or at least reduce) nighttime feedings. Encourage your baby to eat more during the day; if he can get most/all of his calories in during the day, he'll be ready to wean away from eating at night.
Your baby is not eating much at night, and treats nighttime feeds as play time. You may start to notice that even though your baby wakes at night and cries for you, she isn't very hungry. She might nurse a little, or drink a little of her bottle, and then be wide awake and wanting to 'play'. In these cases, your baby is likely waking out of habit (or due to her sleep associations), and not out of hunger. This may be a sign that her nighttime feedings are not really necessary anymore, and that she is ready to drop them.
Your baby has started solid foods (at the appropriate time!) Disclaimer: there is a right time and a wrong time to start your baby on solid foods. For details on when to start your baby on solids, check out this post. Once your baby has started eating solid foods, it won't be too long before he's ready to wean from nighttime feeds. Your baby may continue to need one (or possibly two) night feeds after he starts solid food, but after a few months, you should be able to gradually wean him from nighttime eating. (Of course, if you are breastfeeding, you'll need to make sure you can maintain a good milk supply once you drop nighttime nursing. For details about how to measure your breastmilk supply, check out this page.
*BONUS TIP* There is a wide variance in your baby's nighttime feeding. This one can be trickier to diagnose. But if you notice a lot of variation in when your baby wakes for night feedings, that can be a sign it is time to night wean. For instance, if your baby wakes at 11 p.m. and 4 a.m. to eat one day, then wakes at 3 a.m. the next day, then wakes at 10:30 p.m. and not again until morning on the third day, that variance may mean it is time to start the night weaning process.
Keep in mind that none of these signs on their own mean that your baby is ready to night wean. For example, a 3 month old baby may have a few nights when there are big variances in the timing of her night feedings, but that certainly does not mean she's ready to stop eating at night! However, if you see two or three of these signs together, that is a good indication that you can begin the night weaning process. When doing consultations, we look at a variety of factors when giving our professional opinion about whether it's "time" or not.
Still not sure whether your baby is ready for night weaning? In general, Nicole recommends an attempt at night weaning around 8 or 9 months, due to what she calls a "chicken-and-egg" problem that some families face around this time:
A baby needs a certain amount of sustenance during the day and if he gets some at night, he won't eat more during the day and if he doesn't eat more during the day, he needs it at night. So, sometimes, a baby really does feel hungry at night, but it doesn't mean he can't go all night without a feeding, it simply means he needs to adjust how much he's eating during the day. The idea is to gently help him do this.
For more information about night weaning if you are breastfeeding, and how night weaning may affect your baby's sleep, be sure to take a look at this post.
Sleep Training? Night Weaning? We Can Help With Both!
Sleep coaching can be tough enough on its own – but if you are also working on night weaning, then you may have more than you can cope with on your own! That's where our team of consultants can help. Our consultants at The Baby Sleep Site® specialize in creating Personalized Sleep Plans™ that are customized to your own parenting philosophy, and that will NEVER make you feel guilty or pressured. Your plan will include everything you need to know about how to help you baby sleep through the night, and how to wean your baby from night feeding. Even better, once you have your Personalized Sleep Plan™, your consultant will walk you through each step of implementing it at home.
Browse our list of consultation package options here.
Once you make your choice and purchase, you will immediately receive an e-mail with your Helpdesk login information. You'll be able to login and start your Family Sleep History form right away – it's that simple!
Want more information about how personalized help works? Check out our FAQ page here, and get answers. You can also take a tour of the Helpdesk.
When did your baby start night weaning? How did you know your baby was ready? Share your night weaning experience with other parents, in the comments section below!
Our Members Area is packed with exclusive content and resources: e-Books, assessments, detailed case studies, expert advice, peer support, and more. It actually costs less to join than buying products separately! As a member, you'll also enjoy a weekly chat with an expert sleep consultant. And the best part – members receive 20% off all sleep consultation services!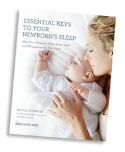 Essential Keys to Your Newborn's Sleep is THE newborn sleep book that will help you to not only improve your newborn's sleep using gentle, sleep-inducing routines – it will also answer your feeding and newborn care questions. You can even buy a bundle package that includes the e-book AND a Personalized Sleep Plan™ PLUS a follow-up email to use for further support!


For those persistent nighttime struggles, check out The 3 Step System to Help Your Baby Sleep. Using the same unique approach and practical tools for success, this e-book helps you and your baby sleep through the night.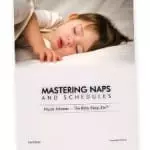 If you're looking for ways to get your baby or toddler into a healthy sleeping routine during the day, I encourage you to explore Mastering Naps and Schedules, a comprehensive guide to napping routines, nap transitions, and all the other important "how-tos" of good baby sleep. With over 45 sample sleep schedules and planning worksheets, Mastering Naps and Schedules is a hands-on tool ideal for any parenting style.


For those persistent toddler sleep struggles, check out The 5 Step System to Help Your Toddler Sleep. Using the same unique approach and practical tools for success, this e-book helps you and your toddler sleep through the night and enjoy a better daytime schedule.

Need help knowing where to start? Visit our Help Me Choose page for helping choosing the Baby Sleep Site® resources that are right for you.