When it comes to baby sleep books, it's safe to say that we know a thing or two. We've read them all, from Ferber to Weissbluth to Karp – for us, it's research! And while lots of those baby sleep books have helpful bits of wisdom here and there, here's the thing that we have learned over the years, from reading every baby sleep book we can get our hands on: they often contradict each other.
Have you noticed this, too? If so, then you'll appreciate this article, about what you learn when you read all the baby sleep books. This is one of our favorites – it's hilarious! And, it is sooo true! So many of the books say something different, whether it's to cry or not let them cry or to co-sleep or not. It's tough to make sense of it all.
One-Size-Fits-All Sleep Advice Doesn't Work Well; Personalized Sleep Advice Does
And, really, it simply reinforces that there is no one-size-fits-all approach to helping your baby learn healthy sleep habits, just like there isn't just one type of discipline that works with every child. Even with children within the same family, their needs (whether it's sleep needs or not) vary a lot. This is why you sometimes have to be 'unfair' when it comes to sleep. When my sons complain that something is different for them, rather than try to make everything equal and fair (which is impossible), I tell them "You are two different people and what's right for him may not be right for you."
Baby Sleep Help Resources For You
Parenting can feel like a puzzle, sometimes, trying this piece or that piece to try to find the right fit, but once you do, it really helps your child thrive. Have no fear, we have several articles to help you try to find the right philosophy for you. Here are a few of those articles:
Is Co-Sleeping a Solution for Baby Sleep Problems?
Can You Mix Attachment Parenting With Sleep Training?
Why Pantley's No Cry Sleep Solution Doesn't Always Work
Taking the Cry out of Cry It Out
Will Your Baby Be Spoiled If You Don't Sleep Train?
Warning: Babywise May Not Be For Your Baby
How to Avoid Common Babywise Pitfalls
How Crying Can Lead to Babies Sleeping
Will Cry It Out Lead to Prozac for Your Baby?
Will Cry It Out Change Your Baby's Personality?
You Know Your Baby Best!
In the end, you know your baby best, not some author of a book. Remember, there are different learning styles, so that will include your baby learning in different ways, too. The challenge is that sometimes your parenting philosophy and your baby's temperament don't go hand in hand and that often leads to a lot of frustration on both your parts.
If you are too bleary-eyed to read all of these articles and the baby sleep books out there, maybe you just need someone to help you find your way. Sometimes you are just too close to your own situation or too tired to come up with a plan. That's where our personalized sleep consultations come into play! (In fact, I think the author of that funny article above may have benefited from one.) Our consultants will take your family's goals, your parenting philosophy, and your child's temperament into account before creating your Personalized Sleep Plan™. Then, your consultant will support you as you work to implement the plan at home.
Browse our list of consultation package options here.
Once you make your choice and purchase, you will immediately receive an e-mail with your Helpdesk login information. You'll be able to login and start your Family Sleep History form right away – it's that simple!
Want more information about how personalized help works? Check out our FAQ page here, and get answers. You can also take a tour of the Helpdesk.
How did you feel about baby sleep books? Were they helpful for you, or did they all contradict each other? Share your tips and insights!
Our Members Area is packed with exclusive content and resources: e-Books, assessments, detailed case studies, expert advice, peer support, and more. It actually costs less to join than buying products separately! As a member, you'll also enjoy a weekly chat with an expert sleep consultant. And the best part – members receive 20% off all sleep consultation services!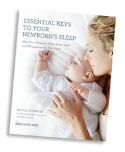 Essential Keys to Your Newborn's Sleep is THE newborn sleep book that will help you to not only improve your newborn's sleep using gentle, sleep-inducing routines – it will also answer your feeding and newborn care questions. You can even buy a bundle package that includes the e-book AND a Personalized Sleep Plan™ PLUS a follow-up email to use for further support!


For those persistent nighttime struggles, check out The 3 Step System to Help Your Baby Sleep. Using the same unique approach and practical tools for success, this e-book helps you and your baby sleep through the night.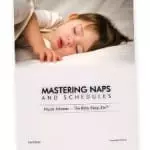 If you're looking for ways to get your baby or toddler into a healthy sleeping routine during the day, I encourage you to explore Mastering Naps and Schedules, a comprehensive guide to napping routines, nap transitions, and all the other important "how-tos" of good baby sleep. With over 45 sample sleep schedules and planning worksheets, Mastering Naps and Schedules is a hands-on tool ideal for any parenting style.


For those persistent toddler sleep struggles, check out The 5 Step System to Help Your Toddler Sleep. Using the same unique approach and practical tools for success, this e-book helps you and your toddler sleep through the night and enjoy a better daytime schedule.

Need help knowing where to start? Visit our Help Me Choose page for helping choosing the Baby Sleep Site® resources that are right for you.