Let me be clear: when to sleep train is a personal choice, that's heavily dependent on a lot of unique factors. There is not age when all parents "should" sleep train, and while there are sleep training windows that tend to be better for sleep training, and help the process move along smoothly, we always caution parents not to feel pressured to sleep coach during or by a certain time frame.
That said – we hear almost daily from parents who are beyond exhausted, whose families are losing precious sleep, whose nerves are fraying, whose work performance is suffering – and who are putting off sleep training. And most of the time, their reasons for putting it off are something along these lines:
I don't even know how or where to begin!
I don't have the energy to sleep train…I'm just too tired.
I already know it won't go well; my child just isn't a "good" sleeper.
Well, we've learned from experience that sometimes, parents who are stalling on sleep training (even though they are incredibly tired and sleep-deprived!) simply need a pep talk to get them going. And that's just what we're providing today! Read on for 5 reasons it's time to stop putting off sleep coaching, and start working on sleep today.
5 Reasons To Stop Putting Off Sleep Training TODAY
There is no "perfect time" for sleep training.

Our consultants have talked with sooooo many parents who are putting off sleep training because they are waiting for the right time. Waiting for the 4 month sleep regression to pass, waiting for their baby to start solids, waiting until a bout of teething is over, etc. But here's the thing: in general, the "perfect" time to sleep train is right now! Sure, you want to hold off on sleep training if your child is ill, or if you have a vacation coming up, or a big transition (like moving to a new house). However, if you have a few weeks where you'll be staying at home and not having many schedule interruptions, and if your child is healthy, then guess what? That's a great time to sleep train!

The first step is always the hardest to take – but once it's done, it tends to get easier!

We hear from many, many parents that they are itching to sleep train, but that they don't know where to start. Should they start working on bedtime and naps at the same time? What time of day is best to begin? Should they start on a weekday, or over the weekend? What kind of sleep training method is best for them? How can they know if their plan is working nor not? These are such good questions, but they can feel daunting when you're a tired parent who's trying to map out a sleep training plan. Fortunately, we have a team of expert consultants standing by who specialize in helping tired families get started with their Personalized Sleep Plan™. We've also had a lot of overwhelmed parents find great success with our Express Sleep Plan™ – it's a budget-friendly sleep plan that'll tell you exactly how to get started with sleep training, and provide you with step-by-step daily instructions.

Being "too tired" to sleep train is precisely the reason you SHOULD sleep train!

This really becomes a circular, chicken-and-egg sort of issue: being exhausted and sleep-deprived makes you realize you should really work on sleep training, but they all that stored-up tiredness makes you feel too worn out to sleep train! But here's the thing to remember: the fact that you're super-tired is a great indicator that you should sleep train 😉 What Nicole usually recommends is that you and your family catch up on sleep as best you can for a few days, so that you have a well-rested start to sleep coaching. That way, you have an energized start to the process. You can read this post about 5 things to do before you start sleep training for more details.

There are many ways to help your child learn to sleep – which means there is a sleep training method that will work for you.

So many parents we hear from tell us that the #1 reason they put off sleep training is because they assume that sleep training = crying. That's understandable; no one wants to listen to their child wail for hours! But this is actually a really unfortunate myth. The truth is, there are many, many ways to approach sleep training – and many of those approaches involve minimal crying.

Sleep training is not one of those things that gets easier with time….in fact, for many families, the opposite is true.

There are a lot of things that get easier as your child gets older. Once your child can dress himself, brush his own teeth, feed himself breakfast, and buckle himself into the car, your morning looks a whole lot calmer and more relaxed! But unfortunately, sleep training is not something that gets easier with time, for most people. Why? Because sleep habits become entrenched as your child grows, so the baby who gets accustomed to being rocked to sleep becomes the toddler who firmly believes the only way TO fall asleep is being rocked! Add to this the fact that toddlers are generally stubborn little cuties who exert their new-found will and opinions with surprising conviction, and you have a toddler with some troubling sleep associations who absolutely, plainly, without-a-doubt refuses to sleep any other way. And that can make for some tough sleep training. That's why we recommend sleep training before your child is 12 months old; it's simply because negative sleep associations are easier to overcome during babyhood.

BONUS: Okay, so this is technically a sixth reason – but we couldn't end the article without including it! Here it is: many, many parents are stunned at just how capable their children are of sleeping soundly and napping well…and we bet you will be one of them! I wanted to end with this one, because it's encouraging. Time and time again, we hear from parents who believe that because their child has never slept well, that means that their child can't sleep well. They are convinced that putting their child to sleep drowsy, but awake is wasted effort, because their children aren't capable of self-soothing and falling asleep independently. But you know what? Happily, these parents are almost always proven wrong! Many of these parents tell us later that they were completely surprised at how quickly their child picked up new, healthy sleep habits. And I bet that your child is just the same; even if your little one isn't showing any signs of knowing how to self-soothe and sleep well now, that doesn't mean that she can't. I'll tell you what our consultants tell their clients: have faith in your child. Your baby or toddler is going to be capable of a lot of great things in her life – including building healthy sleep habits!
Don't Delay – Start Sleep Training Today!
Between long night wakings, struggles at bedtime and naps that feel all over the place, baby and toddler sleep challenges can feel overwhelming – so overwhelming that it may be tough to start start solving them! Fortunately, we can help! Our consultants at The Baby Sleep Site® specialize in creating Personalized Sleep Plans™ that are customized to your own parenting philosophy, and that will NEVER make you feel guilty or pressured. Even better, once you have your Personalized Sleep Plan™, your consultant will walk you through each step of implementing it at home – including that first, getting-started step.
Browse our list of consultation package options here.
Once you make your choice and purchase, you will immediately receive an e-mail with your Helpdesk login information. You'll be able to login and start your Family Sleep History form right away – it's that simple!
Want more information about how personalized help works? Check out our FAQ page here, and get answers. You can also take a tour of the Helpdesk.
Have motivating sleep training advice to offer other parents? Share it below! Questions about getting started with sleep training? Ask – we'll answer!
Our Members Area is packed with exclusive content and resources: e-Books, assessments, detailed case studies, expert advice, peer support, and more. It actually costs less to join than buying products separately! As a member, you'll also enjoy a weekly chat with an expert sleep consultant. And the best part – members receive 20% off all sleep consultation services!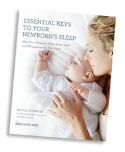 Essential Keys to Your Newborn's Sleep is THE newborn sleep book that will help you to not only improve your newborn's sleep using gentle, sleep-inducing routines – it will also answer your feeding and newborn care questions. You can even buy a bundle package that includes the e-book AND a Personalized Sleep Plan™ PLUS a follow-up email to use for further support!


For those persistent nighttime struggles, check out The 3 Step System to Help Your Baby Sleep. Using the same unique approach and practical tools for success, this e-book helps you and your baby sleep through the night.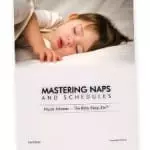 If you're looking for ways to get your baby or toddler into a healthy sleeping routine during the day, I encourage you to explore Mastering Naps and Schedules, a comprehensive guide to napping routines, nap transitions, and all the other important "how-tos" of good baby sleep. With over 45 sample sleep schedules and planning worksheets, Mastering Naps and Schedules is a hands-on tool ideal for any parenting style.


For those persistent toddler sleep struggles, check out The 5 Step System to Help Your Toddler Sleep. Using the same unique approach and practical tools for success, this e-book helps you and your toddler sleep through the night and enjoy a better daytime schedule.

Need help knowing where to start? Visit our Help Me Choose page for helping choosing the Baby Sleep Site® resources that are right for you.