Last month, we brought you a napping "cheat sheet" — 5 things you need to know about your baby's or toddler's naps. Since many of you found that nap list so helpful, we're bringing you a new one this month — 5 more things you need to know about baby and toddler naps (it's amazing how much there is to share about baby sleep! :D).
Let's dive in!
5 More Things You Need To Know About Baby and Toddler Naps
On-the-go, "moving" naps aren't as restorative as naps that happen at home, in bed. This might come as a bit of a surprise, but it's true — naps that happen "on the go" (in a moving car, for example, or in a moving stroller or shopping cart) aren't as restorative as naps that happen on a non-moving surface (like a bed). They aren't as long, for one thing, and during a "moving" nap, your baby's or toddler's sleep won't be as deep. The occasional on-the-go nap isn't a big deal, of course; sometimes, you gotta do what you gotta do. But if the majority of your baby's or toddler's naps are happening in the car, or in a stroller, you may need to rethink your daytime routines and schedule.
It's possible for your baby or toddler to nap too much. Yes, we realize that this particular "problem" doesn't plague most of you. 😉 But it's true; some babies and toddlers nap too much, and it negatively affects their nighttime sleep. How much nap time sleep is too much? You can check out this article for details, but here's a fast breakdown:

*INFANT STAGE (birth – 4 months) — newborns will sleep 14-18 total hours during the day. To maximize nighttime sleep, limit naps to two hours, and try to keep your baby awake for 30 minutes between naps. (Need help with newborn sleep? Take a look at our newborn e-Book.)

*BABY STAGE (4-12 months) — babies need 13-15 total hours of sleep during the day. 2-4 of these hours should be naps (depending on how much sleep your baby is getting at night.)

*TODDLER STAGE (12 months – 3 or 4 years) — 1-3 hours of total naptime is considered normal and healthy.

Educate yourself on when common nap transitions occur, and how to manage them. Nap transitions are likely to occur at the following times:

*3-4 MONTHS — baby transitions from 5 naps to 4.
*5-6 MONTHS — baby transitions from 4 naps to 3.
*8-9 MONTHS — baby transitions from 3 naps to 2.
*15-18 MONTHS — toddler transitions from 2 naps to 1.

As for how to handle these nap transitions? We have some new and exciting content in our Members Area that deals with that very topic – keep reading for more details!

If a nap just isn't happening, know when to give up and try again later. We end up dispensing this advice quite often to our consultation clients who we are working on nap training: don't waste too much time trying to make a nap happen. No sense in spending 3 hours trying to force an afternoon nap to happen — at that point, you're probably closer to bedtime than you are to naptime!
When your toddler is finally done taking naps, consider replacing nap time with "rest time". It's always a little sad when your toddler finally ages out of his naps. Gone are those one or two hours of peace, when mom or dad could get some work done, catch up on chores, or take a nap themselves! However, the end of nap time doesn't have to mean the end of your afternoon peace and quiet. Simply replace nap time with rest time.
*****************************************************************************************
Special VIP Members-Only Nap Resources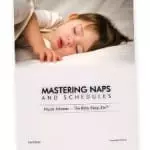 Mastering Naps & Schedules — For starters, all Baby Sleep Site® VIP members receive unlimited access to all our e-Books. That's right – for the price of your membership, you can read all our e-Books at no additional cost! That includes Mastering Naps & Schedules. With over 45 sample schedules (all available for you to view in the Members Area), Mastering Naps & Schedules is THE e-Book for tired parents of non-napping kiddos! We tackle all your top napping issues, including how to get your baby or toddler to take longer naps, how to get your child's naps to be more consistent and predictable, how to manage nap transitions, how to encourage good napping while traveling – and more! Become a member today, and access the e-Book instantly – no download necessary!


Nap Tele-Seminars — Another great members-only resource? Our tele-seminars. Hosted by Nicole herself, these 30 – 45-minute tele-seminars offer you insider-information and our trademark sleep coaching methods and techniques. We have several awesome nap-focused tele-seminars, including one on managing nap transitions, and one on lengthening short naps! Listening to these seminars is like getting a coaching session from Nicole! She'll walk you through the basics of dealing with common nap problems and give you tried-and-true strategies you can implement at home.
VIP Members-Only Nap Articles — And now, we've recently added a special members-only article on the hot topic of nap transitions: 5 Practical, Hands-On Tips For Managing Common Nap Transitions. Learn our 5 top secrets for how to gently and painlessly navigate nap transitions, and help them happen in a way that preserves your child's sleep while also preserving your own sanity! 😉
For more details about all our VIP member benefits (including weekly chats with a trained sleep consultant and 20% off ALL sleep consulting packages), visit our membership page, and consider becoming a VIP member today!


*****************************************************************************************
Don't feel up to working on your baby or toddler's nap challenges on your own? While our Members Area is great for DIY moms who prefer to tackle sleep challenges on their own, we know that other moms much prefer to go straight to one-on-one help. Well, good news – we offer that, and you can start getting the personal help you need TODAY!

Browse our list of consultation package options here.

Once you make your choice and purchase, you will immediately receive an e-mail with your Helpdesk login information. You'll be able to login and start your Family Sleep History form right away – it's that simple!
Are you working through any of these nap situations? Any tips or advice to offer other parents who are struggling with naps? Chime in and let us know by commenting below!