There's a reason these toys are bestsellers: they're adorable!
This article originally appeared on
; products were independently selected by its editors. Please note that if you purchase something by clicking on a link within this story, we may receive a small commission of the sale.
If you purchase an independently reviewed product or service through a link on our website, SheKnows may receive an affiliate commission.
We're always looking for ways to keep our babies engaged and entertained, and Amazon never fails to come through with toys that we're kind of obsessed with. Our latest find? These fun and interactive toys that get babies moving by encouraging them to crawl and chase — and helps develop hand-eye coordination and motor skills in the meantime.
This cute, crawling crab may be geared toward babies, but many Amazon reviewers say their toddlers and preschoolers love it too — so you get a lot of bang for your buck. Its lights and music entice little ones to follow, and smart sensors in its claws allow it to move away from any obstacles it encounters. And since it charges via USB cord, you'll never have to worry about hunting down fresh batteries.
Crawling Crab Baby Toy with Music and LED Lights
$26.88
on Amazon.com
If one aquatic friend isn't enough, check out this adorable octopus (that happens to come with a bonus baby frog wind-up toy!). Like the crab, it plays a cheerful tune and engages babies with its flashing lights. It also crawls, encouraging a fun chase – and has sensors to avoid running into walls or anything else in its way. It is selling out super-fast, though; we'll stop explaining so you can get to clicking.
Crawling Octopus Baby Toy with Music and LED Lights
$20.98
on Amazon.com
Both the crab and the octopus are made from durable and nontoxic ABS materials, with no sharp edges or small pieces to put babies in danger. As a (very big) bonus, the sensors save parents from having to endlessly fetch stuck toys. That means we can sit on the couch and be entertained by the adorable antics of our babies playing happily, instead of soothing meltdowns. Win-win!
The Baby Sleep Site® is a participant in the Amazon Services LLC Associates Program and other product affiliate programs. If you click on a product link and make a purchase, The Baby Sleep Site® may (but not always) receive a small commission from the company selling the product, but will not affect your purchase price. We only recommend products that we believe are quality products and are good for our readers.
Holistic Sleep Solutions from The Baby Sleep Site®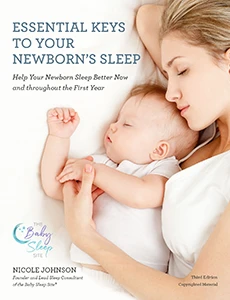 Do-It-Yourself: Just getting started with your research but you want to stop Googling? Choose from any of our e-Book bundles for practical advice you can put to use TODAY!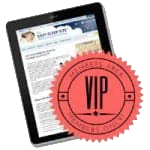 Do-It-Mostly-Yourself: Would you like to continue learning with the option of chatting with a sleep consultant? We have a perfect solution! Become a VIP Member for access to all of our premium content, "ask the author," audio courses, live weekly chat, and more!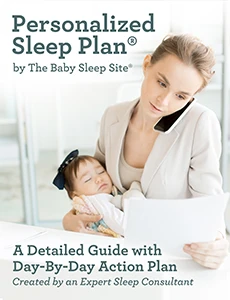 Work With a Sleep Expert: Tap into over a decade of experience with thousands of families before you! Get a Personalized Sleep Plan® just for your unique situation, get guidance and answers to all your "what if?" questions while you work through your plan, and benefit from expert support along the way. We can't tell you how many times we've heard "I wish I had done this sooner!" Not sure? Read these stories from well-rested parents.
Don't lose another wink of sleep — GET STARTED TODAY with our gentler, kinder approach to healthy sleep!
Since starting in 2008, we've gained over 10,000 comments on our blog!
At this time, we've turned the comment sections off. We would, of course, love to hear from you! For help with your specific sleep problems, please learn more about our DIY resources or our sleep consultation services. Or, consider emailing us for a fast and helpful response!