We're shifting gears a bit with today's article, and tackling a subject that we've never tackled on this blog: postpartum depression. Our team got to talking and decided that since we are a company dedicated to helping moms of babies and toddlers, it's high time we addressed this very real and pervasive diagnosis, especially since we know that a fair percentage of you readers have likely struggled with it at some point (or are perhaps struggling with it right now).
Specifically, in today's post, we'll look exactly at what postpartum depression is, and how it's different from the "baby blues" and the far more serious (and rare) postpartum psychosis. We'll touch on what causes postpartum depression, and how its impacted by sleep (wouldn't be a Baby Sleep Site® article if we didn't mention sleep!). And in the last part of the article, we'll hear from one of our own consultants, Alysia, about her own experience with postpartum depression.
So read on, readers, to learn about this diagnosis. And remember, even if postpartum hasn't been a problem for you personally, it has no doubt touched the lives of at least a few people that you care about. In my opinion, that alone definitely makes it worth learning about!
What Is Postpartum Depression?
Simply put, postpartum depression is a mood disorder that affects women after they give birth. Many people use the term postpartum depression to refer to a whole range of postpartum mood disorders, including OCD and anxiety that can surface or worsen after delivery. The actual cause of postpartum depression is thought to be due in large part to the huge changes that a woman's body undergoes during and immediately after birth. Right after birth, hormone levels (specifically estrogen and progesterone) drop rapidly. Thyroid levels may also drop; blood pressure, immune system function, and metabolism all change after birth as well. These dramatic changes, coupled with the fatigue and stress that all new moms experience (sleepless newborn, anyone?!), are thought to trigger postpartum depression.
It's worth noting that while moms who have a family history of depression or other mental illness are more likely to develop postpartum depression, moms with no such family history are susceptible as well. This means that even if you've never struggled with depression, and neither has anyone in your family, you may still find yourself dealing with postpartum depression. The good news is that there are a variety of ways to get help with postpartum mood disorders, including postpartum depression.
Postpartum Depression vs. "Baby Blues" vs. Postpartum Psychosis
When talking about postpartum depression, it's important to remember that it's one diagnosis on the spectrum of depression after birth. Postpartum depression is different that what is commonly called "baby blues", and it's different, too, from something called postpartum psychosis.
Baby Blues: Some consider "the baby blues" a mild form of postpartum depression; others don't apply the PPD label to it at all. However you label it, though, the fact is that most moms experience it – an estimated 60-80% of new moms will have at least a short bout of baby blues.
So what are the baby blues? A mom with baby blues will feel vaguely sad and discontent, and often guilty for feeling that way during what should be such a happy time. Symptoms of baby blues are very similar to symptoms of true postpartum depression and may feel a lot like you're having a bad case of PMS; a mom who has the baby blues will be moody and irritable, she will have periods of intense sadness, she may feel anxious, she will likely cry more than usual, and even though she is exhausted, she will likely have trouble sleeping. The difference, though, is that the baby blues generally don't last very long – they begin a few days after birth, and they generally last a few days to a few weeks.
Postpartum Depression: For starters, postpartum depression is much more rare than the baby blues are – it's estimated that between 7 and 13% of new moms experience PPD. While postpartum depression is characterized by many of the same symptoms as the baby blues, the symptoms themselves tend to be much more intense. Postpartum depression also lasts longer – it begins within 4-6 weeks after birth (meaning it may take longer to set in than the baby blues do), and it generally will not resolve on its own. Most moms find that it's not until they seek help and treatment that their depression begins to get better.
Postpartum Psychosis: At the extreme end of the spectrum is something called postpartum psychosis. Postpartum psychosis affects a VERY small percentage of moms – less than 1%, estimated. The onset of postpartum psychosis is very sudden, and usually occurs within the first 4 weeks after birth. Generally, women who are most at risk for postpartum psychosis are those who have a history of bipolar disorder, or who have had a previous psychotic episode.
Now, when it comes to the symptoms of postpartum psychosis, they are actually quite different than the symptoms of baby blues and postpartum depression. While some moms with psychosis may feel exhausted and sad, many also report feeling extremely energized and happy – even euphoric. Women with postpartum psychosis also report having very fast and very extreme mood swings, hearing/seeing things that aren't actually there, feeling confused and unable to do things they can normally do, and feeling paranoid and suspicious. For a more complete list of psychosis symptoms, that's well-written and easy to read, check out this post.
Postpartum Depression and Sleep
So, what's the link between postpartum depression and sleep? In news that I'm sure will surprise exactly 0 of you, it turns out that postpartum depression is greatly exacerbated by (and possibly caused by) sleep deprivation. I know – stop the presses. 😉 This article, by Dr. Christina Hibbert, does an excellent job of tracing exactly how sleep impacts PPD (give it a read, when you get a minute!) In it, Dr. Hibbert points out that the beginnings of sleep deprivation generally start during pregnancy, for most women (having a small human pressing against your internal organs isn't exactly sleep-inducing!); then, after birth, most new moms are understandably sleep-deprived as they wake up often to feed their newborns.
But Dr. Hibbert points out that even after the night-wakings decrease, many moms struggle with sleep. It's a phenomenon called postnatal insomnia, and it affects lots of moms. Add it all up, and this means that some moms are enduring months, or even YEARS, of sleep deprivation. This is scary stuff, especially considering that moms who are chronically sleep-deprived are more likely to struggle with feelings of depression.
Postpartum Depression and Sleep
So, what to do about postpartum depression? Well, for starters, don't minimize your feelings after birth. A number of moms diagnosed with PPD report brushing off their symptoms at first, thinking "I'm just a little sad, it's nothing, it'll go away." However, if your depression symptoms persist a month or maybe six weeks after birth, or are getting worse, don't hesitate to reach out to your healthcare provider. Remember, true depression doesn't go away on its own – it needs treatment.
Second, reclaim your sleep, if you need to. We work with so many mothers who tell us that they spent months (even years) blowing off their sleep deprivation as "normal". Even worse, some moms tell us that they felt guilty and ashamed of their desire to get more sleep themselves – that wanting more sleep was putting their needs before their babies' needs. But moms, I'm here to tell you something: chronic sleep deprivation DOES NOT have to be your norm, and reclaiming your sleep IS NOT a selfish act!! If you need help with your baby's sleep, we're here for you.
What has been your experience with postpartum depression? Have any stories or advice to share? We're all ears!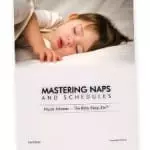 If you're looking for ways to get your baby or toddler into a healthy sleeping routine during the day, I encourage you to explore Mastering Naps and Schedules, a comprehensive guide to napping routines, nap transitions, and all the other important "how-tos" of good baby sleep. With over 45 sample sleep schedules and planning worksheets, Mastering Naps and Schedules is a hands-on tool ideal for any parenting style.
For those persistent nighttime struggles, check out The 3 Step System to Help Your Baby Sleep. Using the same unique approach and practical tools for success, this e-book helps you and your baby sleep through the night.


Or, join our VIP Members Area packed with exclusive content and resources: e-Books, assessments, detailed case studies, expert advice, peer support, and more. It actually costs less to join than buying products separately! As a VIP member, you'll also enjoy a weekly chat with an expert sleep consultant. And the best part – members receive 20% off all sleep consultation services!
If you are looking for a more customized solution for your unique situation, and want plenty support along the way, please consider one-on-one baby and toddler sleep consultations. Your consultation package will provide you with the chance to interact one-on-one with a trained sleep consultant, who will create a Personalized Sleep Plan™ for your family and then work to help you implement it at home.

Can't decide which product or service is right for you? Visit our Getting Started Page for help.