One of the best moments of the day is when you are tucking in your toddler into bed and telling him bedtime stories. It's one of the most treasured moments of the day when you can snuggle up together, explore, go on an adventure, or be silly in your favorite bedtime story book.
My eldest son's favorite bedtime stories are actually the ones I make up. And, it can be challenging to think of homemade bedtime stories at the end of a long day, let me tell you! Thankfully, toddlers love repetition and I can perfect the same bedtime stories over and over or make small changes to them and he is happy. As he's getting older, though, he'll say "I want a bedtime story." and I'll say "What about?" and he'll say "Make something up." and he now means from scratch. It used to be things like "Lightning McQueen.", or "Race cars." But, they grow up and start wanting unique bedtime stories in order to drift off to sleep. Don't get me started about the few times I started a story and it takes a somewhat "scary" turn (for a toddler) and I have to quickly eat my words.
Bedtime stories can be educational, too, without them even knowing it. I've told bedtime stories about saving your money, treating others nicely (or as you'd like to be treated), and being a good big brother. It is my belief that bedtime stories can be a really great way to bond with your child and snuggle at the same time, which we do every night. After our bedtime stories, we ask each other our favorite part of the day, so we end each day on a positive note. Many times, the very moments of cuddling and chit-chatting with my sons are my favorite part of the day. Since he goes first, it melts my heart when he says that moment is HIS favorite part of the day. Sigh. Love. Simply Love. And, after our bedtime stories and cuddling, I tell him good night and most nights he drifts off to sleep within 5 minutes after I leave (even nights he claims he's not tired. Yeah. Right.).
But, if telling homemade bedtime stories isn't a strength of yours, it's great that other writers have done this work for us. Reading is so important for your child to learn the love of reading. The fact that we started so early, I believe, is a big reason my son was reading at four years old. Here are a few great bedtime story books for babies and toddlers that I thought I could share with you:
Bedtime Stories About Bedtime – Babies
Bedtime Stories About Bedtime – Toddlers
Dr. Seuss Bedtime Stories
Bedtime Books with Activities
Classic Bedtime Stories
Need Bedtime Help For Your Baby or Toddler? The Baby Sleep Site® Is Here For You!
For those persistent nighttime struggles, check out The 3 Step System to Help Your Baby Sleep. Using the same unique approach and practical tools for success, this e-book helps you and your baby sleep through the night. Or, for toddlers, check out The 5 Step System To Better Toddler Sleep, and learn how to get a handle on your toddler's sleep problems.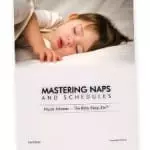 If you're looking for ways to get your baby or toddler into a healthy sleeping routine during the day, I encourage you to explore Mastering Naps and Schedules, a comprehensive guide to napping routines, nap transitions, and all the other important "how-tos" of good baby sleep. With over 45 sample sleep schedules and planning worksheets, Mastering Naps and Schedules is a hands-on tool ideal for any parenting style.

Or, join our Members Area packed with exclusive content and resources: e-Books, assessments, detailed case studies, expert advice, peer support, and more. It actually costs less to join than buying products separately! As a member, you'll also enjoy a weekly chat with an expert sleep consultant. And the best part – members receive 20% off all sleep consultation services!
If you are looking for a more customized solution for your unique situation, and want plenty support along the way, please consider one-on-one baby and toddler sleep consultations. Your consultation package will provide you with the chance to interact one-on-one with a trained sleep consultant, who will create a Personalized Sleep Plan™ for your family and then work to help you implement it at home.

Can't decide which product or service is right for you? Visit our Getting Started Page for help.
Share your favorite bedtime stories!
Disclosure: The Baby Sleep Site® is a participant in the Amazon Services LLC Associates Program and other product affiliate programs. If you click on a product link above and make a purchase, The Baby Sleep Site® may receive a small commission from the company selling the product. This commission will not affect your purchase price. We only recommend products that we believe are high-quality products and are a good fit for our readers.