It's that time of year again! We are launching our 3rd Annual 12 Days of Christmas Giveaway today. If you've been with us for awhile, then you already know what fun this giveaway is and it is always filled with great prizes including a Grand Prize of the winner's choice of a $250 gift card to Amazon or Target*. This is one of our favorite giveaways of the year to help get us in the holiday mood and as a way to say "Thank You" to all of you who have been part of The Baby Sleep Site Community this year.
Here's how it works:
You can enter the giveaway via the widget below (and also on our Facebook Page). We will be accepting entries from today through 8:59 pm EST, December 13, 2012. Starting on Monday, December 3rd, we will draw a winner per day with the Grand Prize winner being drawn on December 14th. Obviously, the earlier you enter the better chance you have of winning a prize. There are several ways to earn more than one entry so be sure to read through all of the options.
Keep reading below for the complete list of all our prizes we'll be giving away each day during the Giveaway. As you can see below, we have an awesome list of prizes this year! (*Note: Shipped prizes available to US Residents only. International winners will be offered an alternative Baby Sleep Site prize that does not require shipping.) The prizes listed below are not necessarily in the order that they will be awarded.
Grand Prize- $250 Gift Certificate to Target OR Amazon
The Grand Prize Winner for our 12 Days of Christmas Giveaway will have their choice of either a $250 Gift Card to Amazon or to Target.
Either gift card can be use to order easily online or the Target Gift Card can also be used in a Target Retail Store. *Please note* that the Target gift card option is only available to US Residents. If you are outside of the US and are drawn for the grand prize, you will receive the Amazon Gift Card.
Zipadee-Zip Slumber Sacks
The Zipadee-Zip is the next big thing in Baby Sleep! This wearable blanket was designed by a mom, like you, specifically to help transition a baby off of the swaddle and teach them to sleep freely! It prevents a baby's hands from getting cold at night and is also designed to help babies who scratch their faces while sleeping (perfect for babies with eczema!). The cozy, enclosed environment teaches babies to self-soothe and learn to fall asleep on their own! Zipadee-Zip… Inspiring dreams one night at a time!
The Baby Sleep Site Reader Special: Baby Sleep Site Readers can receive 15% off of their entire Zipadee-Zip purchase if you purchase before Christmas. Enter promo code 'Zippy Baby' at checkout.
Find out more and watch a video on how the Zipadee-Zip works on their Zipadee-Zip website. One winner will receive a Zipadee-Zip of their choice.
Sleep Buddy System
Sleep Buddy is a complete sleep system to help parents teach toddlers when to stay in bed. This product was created by a former teacher and mother of 5. What makes it special is that it has three components (it's not just a light!) It comes with a programmable sleep light that can be used at nighttime as well as naptime. When the soft, blue glow is on the child stays in bed. When it turns off, it's ok to get up. It also has a dimming function so that it can be as bright or as dim as the child prefers. The system also includes a sweet children's book, A Bedtime Surprise, to introduce and explain the concept to children. A colorful reward chart with stickers makes up the third component of the system to help motivate your child and track successful sleep periods. We were sent a complimentary Sleep Buddy System and must say we were quite impressed with it! It comes with good instructions and would work well with helping toddlers to go to sleep and stay asleep. You can find out more on the Sleep Buddy website. One winner will receive the Sleep Buddy System.
Basic Email Baby Sleep Consultation Package
What better way for Mom to pamper herself than to get more sleep! Your baby's sleep shouldn't be stressful and The Baby Sleep Site strives to provide a strong, non-judgmental, support network to help you and your family sleep better. Our website has helped countless families through free online articles, step-by-step e-Books, and private and personalized sleep consulting services.
One winner will win the Basic E-mail Consultation Package (Personalized Sleep Plan® Plus One Follow-Up) to help with your sleep struggles. You'd be surprised how far you can get in just two e-mails! If you already have an account, your account will be credited.
Cuddle Up Baby Blanket from Ambajam
Follow the turtles to sleepyland with Ambajam's irresistibly soft Cuddle-up Baby Blanket. A plush, ultra soft fabric combined with vibrant colors and whimsical details makes this baby blanket a true standout. Once your little one gets a hold of this yummy blanket there's no letting go!
Double-side plush "Cuddle-Up" fleece comforts baby
Embroidered turtle family in corner adds a touch of whimsy
Large 29"x35" size ideal for napping, nursing and snuggling.
Ambajam will give away one Cuddle-up Blanket in the winner's choice of color. See a list of all available colors on Ambajam's website.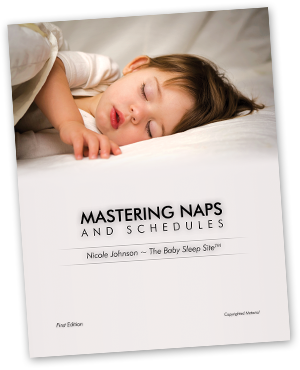 One copy of our Mastering Naps and Schedules e-book will be awarded. If naps are a struggle or if you have questions about how much and how often your baby or toddler should be napping, then this is the book for you. This book covers how to help your child learn to nap longer, why naps are so important for nighttime sleep, how to break baby's dependence on you to fall asleep, how to help your early riser learn to sleep later, and includes over 40 sample schedules…plus much more!
Dohm-NSF Sound Conditioner
We have previously mentioned the Dohm Sound Conditioner as a must-have sleep product and it has been named the "Official Sound Conditioner of the National Sleep Foundation." A sound conditioner can help block out noises that might keep baby awake and can offer a soothing background noise to help lull your baby or toddler to sleep. Read what one parent had to say about the Dohm-NSF Sound Conditioner:
"My little Jane is 23 months old. The Dohm for baby is an essential part of our family's lives. It's the best sleep conditioner out there. Actually, my husband says those words are not strong enough. Having a baby means not getting much rest. Duh. But our Dohm for baby soothes Jane to peaceful sleep. Which soothes the rest of our house. I can't describe how good that felt the first time it happened. I almost had to get used to relaxing again! We got some of our stressed-out-new-parents life back again. Dohm says "serious sleep"on the box. They sure got that right. Now if you'll excuse me, Jane is snoozing and I am going to get some of that serious sleep myself. I suggest you do the same." – Emily, Richmond, VA
One winner will receive a Dohm-NSF Sound Conditioner. Read more about the Dohm Sound Conditioner on the Marpac website.
Bobee Diaper Stacker
Did you know you'll change over 2,000 diapers in the first year alone?! You better be ready. Thankfully diaper changing just got easier with the Bobee! A diaper stacker, dispenser and wipe holder in one. The Bobee diaper stacker is wall mounted, allowing you to grab a baby wipe or diaper with one hand while the other hand is always free for your baby. It also frees up your floor space and your drawer space to make room for all the other baby supplies that you'll need to store!
One winner will win a Bobee Diaper Stacker from BusyMommyBoutique.com.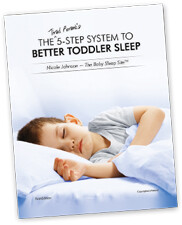 Many parents are surprised to learn that it is not that uncommon for a toddler to not be sleeping through the night or have other sleep related issues. With this toddler sleep book, you can learn how to get back in control with this comprehensive toddler sleep guide. This ebook includes a toolkit of strategies, sample schedules, and sleep logs will put your toddler on the right sleep track.
One winner will receive a copy of Mastering Naps and Schedules.
Love Bug Embroidery
Love Bug Embroidery specializes in personalized infant and toddler accessories and apparel including onesies, t-shirts, bibs, burp cloths, blankets, towels, and more! All onesies and shirts are made of high quality, 100% cotton, and are lined with comfort backing to prevent itching and irritation. Love Bug offers several super cute designs for both boys and girls. Personalized items make the perfect gift for the holidays, birthdays, or any special occasion! One lucky winner will receive a personalized onesie or shirt in your choice of design. You can see more examples of products available from Love Bug Embroidery in their Etsy shop.
This book helps you design a step by step a sleep coaching plan that works for you and your family. It also includes a quick reference guide with age-specific sleep guidelines and sleep log for tracking your child's sleep patterns. Whether you are interested in co-sleeping, crying it out, setting schedules, night weaning or feeding at night, this book covers it all!
One winner will receive a copy of The 3 Step System to Help Your Child Sleep.
Sound Sleeper App
Sound Sleeper is a white noise app for newborns and infants. It includes a variety of calming sounds as well as the unique "Listen" mode, which "listens" for your baby and starts playing the sound you've chosen, automatically – the instant he begins to cry. This simple and easy-to-use – and very effective – app was first created by a young couple for their own baby, and has now become one of the most popular baby white noise apps available. The Sound Sleeper App is available for iPhone, iPod Touch and iPad.
You can download the free version, Sound Sleeper Free, which lets you play all of the app's calming sounds as well as test-drive the "listen" mode. The full version of Sound Sleeper "listens" for your baby, shushes her to sleep if she wakes up and starts crying…and resets itself to be ready to calm and comfort your little one if she wakes up again, as many times as she needs. You can read more about Sound Sleep on their website.
Five winners will receive the full premium version of the Sound Sleep app. (Non iPhone winners will receive a gift card to Google Play)
Deadline to enter is Thursday, December 13, 2012, 8:59 p.m. EST.
(*Please note that all shipped prizes are available to US residents only.)
NOTE: An international grand prize winner will receive the Amazon Gift Card.