Happy National Sleep Awareness Week, readers! Bet you didn't even know this was a special week, did you? Well, it is – at least, it is for those of us who tend to be preoccupied with sleep! Thanks to the National Sleep Foundation, we have a week each year that promotes and highlights our favorite topic – sleep! Coinciding with the start of Daylight Savings Time, this week is designed to help promote the benefits and necessity of healthy sleep habits.
Here at The Baby Sleep Site, we certainly want to do our part to help promote sleep awareness. (It's kind of our job, after all!) So, in the spirit of National Sleep Awareness Week, we're offering up 3 tips designed to help you maximize your baby or toddler's sleep. Check them out below:
Amount of Sleep – The amount of sleep your baby or toddler needs varies by age. Newborns and young babies will obviously need more sleep than an older baby or toddler. For more information about how much sleep your baby or toddler needs by age, please see this article.
Schedule and Routine – A good schedule and routine are essential to helping your baby or toddler get the sleep they need. It also creates a sense of predictability and helps set their body clock, which will ultimately keep your baby or toddler from getting overtired and being able to go to sleep when it's time. Please visit our Schedules page for a full list of our sample baby and toddler sleep schedules by age.
How to Get Your Baby on a Schedule – Having a good idea of what kind of schedule your baby or toddler should be on is good information to have, but the next step is to then help your baby or toddler to adapt to that schedule. We suggest you read this post for some additional information on how to put your baby on a nap/sleep schedule.
In honor of this sleep-themed week, we are so pleased to host a Sleep Awareness Week Giveaway for you, our dear readers! And this year, in addition to our Grand Prize, we have a fantastic list of other sleep-related prizes to help your baby or toddler get the sleep they need (and you too!) Keep reading for more details about the prizes and how to enter!
Entries to the giveaway will be accepted today through 11:59 pm EST, March 9, 2014. Please note that some prizes are only available to US entrants. Prizes will indicate whether they are only available to US winners or available internationally.
*********************************************************************************************
Grand Prize- $75 Amazon Gift Card
One Grand Prize Winner will receive a $75 Gift Card to Amazon, to be sent electronically. An Amazon Gift Card can be used to order easily online for a wide variety of items or for digital items. *Please note Amazon does have some restrictions about what they will ship to different countries.

********************************************************************************************
Additional Prizes
Baby Shusher has taken great measures to create wonderful products that help parents soothe their baby and get more sleep (for both baby and parents!). Each of their products has been designed to engage a baby's natural calming reflex in a safe and loving way, whether shushing, swaddling or sucking. TWO lucky winners will receive a Baby Shusher Collection Gift Set. This new product from Baby Shusher features their one-of-a-kind Baby Shusher, designed to help soothe and calm your fussy baby. It also includes two 100% cotton muslin swaddles and three 100% organic cotton chewies for teething. The Collection Set is great to purchase for your own use, and it also makes a great shower or new baby gift. *This prize is available to US and International entrants.
The 3 Step System to Help Your Child Sleep
We will be giving away a copy of this ebook to one lucky winner. This book helps you design a step by step a sleep coaching plan that works for you and your family. It also includes a quick reference guide with age-specific sleep guidelines and sleep log for tracking your child's sleep patterns. Whether you are interested in co-sleeping, crying it out, setting schedules, night weaning or feeding at night, this book covers it all! *This prize is available to US and International entrants.
The Zipadee-Zip wearable blanket was designed by a mom, like you, specifically to help transition a baby off of the swaddle and teach them to sleep freely! It prevents a baby's hands from getting cold at night and is also designed to help babies who scratch their faces while sleeping (perfect for babies with eczema!). The cozy, enclosed environment teaches babies to self-soothe and learn to fall asleep on their own!
Hear from other parents who are raving about the Zipadee-Zip in this video. One winner will receive a Zipadee-Zip of their choice. *This prize is available to US entrants only.
SPECIAL OFFER: Baby Sleep Site Readers can receive $5 off of their purchase of two Zipadee-Zips by entering the discount code ZIPPY at checkout. Or, receive $2 off the purchase of one Zipadee-Zip by entering using the discount code SLEEP at checkout. Take advantage of this discount and pick up your Zipadee-Zip today!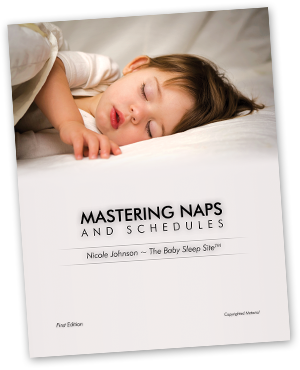 One copy of our Mastering Naps and Schedules e-book will be awarded. If naps are a struggle or if you have questions about how much and how often your baby or toddler should be napping, then this is the book for you. This book covers how to help your child learn to nap longer, why naps are so important for nighttime sleep, how to break baby's dependence on you to fall asleep, how to help your early riser learn to sleep later, and includes over 40 sample schedules…plus much more!
One winner will receive a copy of Mastering Naps and Schedules. *This prize is available to US and International entrants.
It's not always possible to stay at home during your baby's nap time. So what do you do when you have to go out but baby needs a sleep?
SnoozeShade is the answer. You don't have to worry about your little one missing a nap or getting overtired when you're out and about. This award-winning line of sun and sleep shades protects babies from the sun and helps them get the sleep they need wherever and whenever they need it. In a busy world, SnoozeShade means you can run errands or go shopping while your baby can switch off for a nap. SnoozeShade for Infant Car Seats Deluxe helps protect your baby from sun, wind, chill, insects and even light rain. Easily attaching to the handles of your infant car seat it keeps baby cozy and protected. When needed it can help baby switch off to sleep in busy places and can keep a naptime routine stay on track wherever you are.
Designed by a mom and endorsed by sleep experts and health professionals worldwide, SnoozeShades are soft, stretchable and a cinch to use. You can find out more on snooze shade.com.
SPECIAL OFFER: Visit www.snoozeshade.com and use BSLEEP20 at checkout to save 20% off your order!
Three lucky winners will each receive a SnoozeShade for Infant Car Seats Deluxe. *These prizes are available to US and International entrants.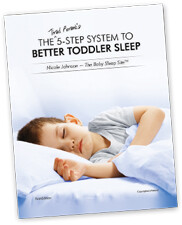 Many parents are surprised to learn that it is not that uncommon for a toddler to not be sleeping through the night or have other sleep related issues. With this toddler sleep book, you can learn how to get back in control with this comprehensive toddler sleep guide. This ebook includes a toolkit of strategies, sample schedules, and sleep logs will put your toddler on the right sleep track.
One winner will receive a copy of The 5 Step System to Better Toddler Sleep. *This prize is available to US and International entrants.
The Slumber Sheet® provides tired parents with a hassle-free, safe sleep solution. It is designed to help babies feel comforted while learning to self-soothe and sleep through the night on their own, and meets the AAP (American Academy of Pediatrics) recommendations for a safe sleep environment. The Slumber Sheet® is the only 3-in-one product to offer solutions to the many concerns and needs surrounding infant and toddler sleep that would normally require multiple products, including a mattress protector, a fitted sheet and a sleep sack. Without compromising quality or effectiveness the Slumber Sheet® delivers amazing versatility, ease of use and functionality. The Slumber Sheet® also offers longevity in a way that is rarely seen in baby products. From 3 months to 3 years old it continues to solve common concerns and frustrations that arise as the child grows and transitions from being used with the Slumber Swaddle attachment to no swaddle and from crib to bed. It is not limited to just one stage of a child's development.
One winner will receive a crib-sized cotton blend Slumber Sheet with Slumber Swaddle Attachment *This prize is available to US and International entrants.
SPECIAL OFFER: Baby Sleep Site readers will receive $5 off their first order! Visit www.swanling.com and use the discount code Take 5 Today at checkout to receive your $5 discount.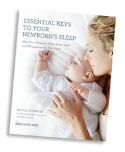 Understanding newborn sleep can be simple, as long as you keep one basic principle in mind: everything about a newborn is connected. Many factors influence a newborn's sleep, including feeding patterns, routines, temperament, and overall health. In Essential Keys to Your Newborn's Sleep, Baby Sleep Site® founder Nicole Johnson and sleep consultant Miriam Chickering discuss at length each factor that influences sleep. They also offer practical, hands-on tips about how you can influence some of these factors and set the stage for better newborn sleep, both now and throughout the first year. Nicole and Miriam also explain what to expect at each stage of growth, and how to cope with difficulties and challenges that will arise. Essential Keys to Your Newborn's Sleep is a complete toolkit of tips, advice, and sample schedules to help your baby establish healthy sleep habits today and throughout the first year.
One winner will receive an instant download of Essential Keys To Your Newborn's Sleep. *This prize is available to US and International entrants.
Your baby's sleep shouldn't be stressful and The Baby Sleep Site strives to provide a strong, non-judgmental, support network to help you and your family sleep better. Our website has helped countless families through free online articles, step-by-step e-Books, and private and personalized sleep consulting services.
One winner will win a Basic Email Consultation package to help with your sleep struggles. With this consultation package, you will receive a Personalized Sleep Plan™ which is like a mini book written just for you and your family. A follow-up email will help to fine tune the plan or provide additional support after you have put the recommend strategies to work. If you already have an account, your account will be credited. *This prize is available to US and International entrants.
Deadline to enter is March 9, 2013, 11:59 p.m. US EST.