We're thrilled to announce the winners of the Flippin' Our For Dad- Father's Day Giveaway. There were so many great comments about the dad's in people's lives and why they wanted to win the Flip Ultra Camera. It was so heartwarming to see how many special dads there are out there. If you have I moment, I'd recommend you go back and read some of the comments about the dads for a true appreciation of what Father's Day meant to everyone.
The winners have all been notified by email.
Flip Video Camera to one lucky winner to give to or share with the dad in their life. What a great opportunity to be able to capture all of life's special moments or even quite possibly create the next YouTube video sensation. (Have you seen the video this kid's dad made of him after a visit to the dentist? Over sixty million views! A very patient dad, indeed.)
The Flip Ultra Camera is a compact, easy to use hand held camera that can capture up to 120 minutes of video on 4 GB of built in memory. This camera not only makes it easy to capture video of kids and family in action with just the push of a button but it makes it simple to download onto your computer and share with friend and family. The Flip Ultra Camera comes with a flip USB arm that plugs directly to your computer automatically launching the FlipShare software. This software lets you easily manage and share your videos by email or uploading online. There is a large 2 inch screen on the back for immediate playback.
Winner: Rebecca B. Congratulations! We'll look forward to seeing that next YouTube sensation.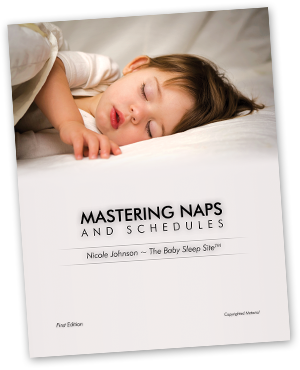 Mastering Naps and Schedules e-Book– We will be giving away two copies of the Mastering Naps and Schedules e-book. If naps are a struggle or if you have questions about how much and how often your baby or toddler should be napping, then this is the book for you. This book covers how to help your child learn to nap longer, why naps are so important for nighttime sleep, how to break baby's dependence on you to fall asleep, how to help your early riser learn to sleep later, and includes over 40 sample schedules…plus much more!
Winners: Jennifer and Hannah R.
The 3 Step System to Help Your Child Sleep– There are also two copies of this e-book up for grabs. This book helps you design a 3 step a sleep coaching plan that works for
you and your family. It also includes a quick reference guide with age-specific sleep guidelines and sleep log for tracking your child's sleep patterns. Whether you are interested in co-sleeping, crying it out, setting schedules, night weaning or feeding at night, this book covers it all!
Winners: Jeaninne and Julia
3 Month Membership to our Members Area– Two more lucky winners will each receive a 3 month membership to our Members Area which is packed with premium content. The Members Area includes access to all three of the Baby Sleep Site's e-books, (including the two mentioned above), access to a member's only chat room (with weekly expert advice), quarterly tele-seminars with a Q&A Session, and archived tele-seminars. With membership to the Members Area, you will also be eligible to purchase baby sleep consultations at 20% off!
Winners: Patricia and Nicole R.
Congratulations to all of our winners and many thanks to everyone who entered.