'Tis the season, dear readers — the season for FREE STUFF! We are beyond excited to kick off The Baby Sleep Site's 5th annual 12 Days of Christmas Giveaway. Of all the giveaways we do each year, this is by far one of our favorites. That's why we load it up with so many awesome prizes — including a $250 Amazon Gift Card! We can't think of a better way to kick off the holiday season, and (more importantly) to say a big 'thank you' to our you, our fabulous readers and clients!
So, here's how it works…
Interested yet? Here's what you need to know: you can enter the giveaway via the widget below (and also on our Facebook page). We will be accepting entries from today through 8:59 pm EST, December 12, 2014. Starting on Monday, December 1st, we will draw a winner per day with the Grand Prize winner being drawn on December 13th. Obviously, the earlier you enter the better chance you have of winning a prize. Oh, and this is important: there are several ways to earn more than one entry. So be sure to read through all of the options! Want to know what you could win? Scroll through the list below to see the list of awesome prizes we're offering this year!
(*Note: Shipped prizes available to US Residents only, unless otherwise specified. In instances in which international shipping is not included, international winners will be offered an alternative Baby Sleep Site prize that does not require shipping. Prizes listed below are not necessarily in the order that they will be awarded).
Grand Prize – $250 Gift Card to Amazon.com
This year's Grand Prize winner will receive an Amazon.com gift card worth $250. Order virtually anything quickly and easily online, using your Amazon gift card, and receive your shipment quickly.
One grand prize winner will receive a $250 Amazon Gift Card.


The Baby Shusher™ has been called a "Sleep Miracle" and was created by real parents with a genuine passion to help babies sleep. This is a doctor-approved and thoroughly tested technique designed to break a baby's cry spell and engage their natural calming reflex. The rhythmic shush reminds baby of being inside mom, where they were inundated 24 hours a day with loud sounds of blood flow and other in utero noises (up to 85 dBs, or the sound of a very loud vacuum cleaner). What may sound harsh at first is actually very calming to a baby. The Baby Shusher™ has two timer options, 15 and 30 minutes. It also easily attaches to car seat, stroller, swing or crib and works for newborns and up.
You can read more on the Baby Shusher website, or you can purchase one directly if you don't want to wait to see if you've won!
12 lucky winners – one for each day of the giveaway- will receive a Baby Shusher. *This prize is available to U.S. and International entrants.
The 365 Sleepybag is a revolutionary new baby and toddler sleep sack, designed to be everything you need in a wearable blanket. The 365 Sleepybag is actually three wearable blankets in one – you get a summer-weight bag, an autumn-weight bag, and you can zip the two together to form your winter-weight bag! With its generous sizing, the 365 Sleepybag is designed to fit your child twice as long as traditional sleep bags, and because it's made from only the finest organic cotton and crafted with precision and care, your high-quality 365 Sleepybag is certain to be a product that lasts you for years to come – meaning you can hand it down from one child to the next!
Excited yet? Check out our in-depth review of the 365 Sleepybag here, and see what our very own Amber, an expert sleep consultant, had to say about it!
Due to a very successful Kickstarter campaign, the 365 Sleepybag creators are now taking pre-orders for bags, and delivery can be expected in mid-January.
One lucky winner will receive a 365 Sleepybag in the size of his/her choice, with guaranteed delivery in January of 2015. The winner will be mailed a special card in the meantime, in case this is meant to be given as a Christmas gift. *This prize is available to U.S. and International entrants.
Understanding newborn sleep can be simple, as long as you keep one basic principle in mind: everything about a newborn is connected. Many factors influence a newborn's sleep, including feeding patterns, routines, temperament, and overall health. In Essential Keys to Your Newborn's Sleep, Baby Sleep Site® founder Nicole Johnson and sleep consultant Miriam Chickering discuss at length each factor that influences sleep. They also offer practical, hands-on tips about how you can influence some of these factors and set the stage for better newborn sleep, both now and throughout the first year. Nicole and Miriam also explain what to expect at each stage of growth, and how to cope with difficulties and challenges that will arise. Essential Keys to Your Newborn's Sleep is a complete toolkit of tips, advice, and sample schedules to help your baby establish healthy sleep habits today and throughout the first year.
One winner will receive an instant download of Essential Keys To Your Newborn's Sleep.
Zipadee-Zip Slumber Sack
The Zipadee-Zip is the next big thing in Baby Sleep! Zipadee-Zip was recently featured on Shark Tank and we're thrilled that they were able to score a deal with Daymond John. This wearable blanket was designed by a mom, like you, specifically to help transition a baby off of the swaddle and teach them to sleep freely! It prevents a baby's hands from getting cold at night and is also designed to help babies who scratch their faces while sleeping (perfect for babies with eczema!). The cozy, enclosed environment teaches babies to self-soothe and learn to fall asleep on their own! Zipadee-Zip…Taking babies from swaddle-time to sleep time in no time!
The Baby Sleep Site® Reader Special: Baby Sleep Site® Readers can receive $2 off the purchase of a Zipadee-Zip. Visit the Zipadee-Zip website and enter promo code 'SLEEP' at checkout. (A reply of their Shark Tank episode will show on November 28 in case you missed it the first time!)
Find out more and watch a video on how the Zipadee-Zip works on the Zipadee-Zip website. One winner will receive a Zipadee-Zip of their choice.
Basic E-Mail Baby Sleep Consultation
What better way for Mom to pamper herself than to get more sleep! Your baby's sleep shouldn't be stressful and The Baby Sleep Site® strives to provide a strong, non-judgmental, support network to help you and your family sleep better. Our website has helped countless families through free online articles, step-by-step e-Books, and private and personalized sleep consulting services.
One winner will win the Basic E-mail Consultation Package (Personalized Sleep Plan™ Plus One Follow-Up) to help with your sleep struggles. You'd be surprised how far you can get in just two e-mails! If you already have an account, your account will be credited.
This ebook helps you design a step by step a sleep coaching plan that works for you and your family. It also includes a quick reference guide with age-specific sleep guidelines and sleep log for tracking your child's sleep patterns. Whether you are interested in co-sleeping, crying it out, setting schedules, night weaning or feeding at night, this book covers it all!
One winner will receive a copy of The 3-Step System to Help Your Baby Sleep.
Our Members Area is a do-it-yourself sleep coach's dream come true! Baby Sleep Sit members receive unlimited product access – read all our e-Books at no additional charge, access special members-only articles, enjoy a large library of recorded tele-seminars, browse our selection of case studies…it's like having your own sleep resource library! This is truly a resource that grows with your child. What's more, members enjoy weekly chats with expert sleep consultants (which provides the perfect chance to ask your pressing sleep questions and get answers from a pro. And the icing on the cake? Members receive 20% off all personalized consulting services!
One winner will receive a 3-month membership to The Baby sleep Site's Members Area. This prize is available to international entrants.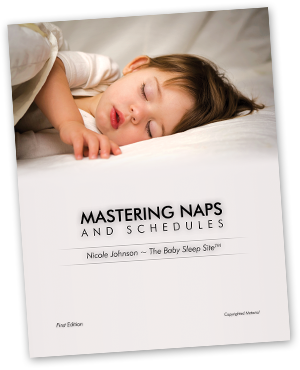 If naps are a struggle or if you have questions about how much and how often your baby or toddler should be napping, then this is the book for you. This book covers how to help your child learn to nap longer, why naps are so important for nighttime sleep, how to break baby's dependence on you to fall asleep, how to help your early riser learn to sleep later, and includes over 40 sample schedules…plus much more!
One reader will receive an instant download of the Mastering Naps and Schedules e-Book.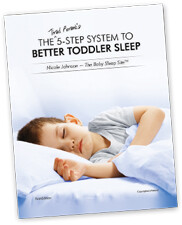 Many parents are surprised to learn that it is not that uncommon for a toddler to not be sleeping through the night or have other sleep related issues. With this toddler sleep book, you can learn how to get back in control with this comprehensive toddler sleep guide. This ebook includes a toolkit of strategies, sample schedules, and sleep logs will put your toddler on the right sleep track.
One winner will receive an instant download of The 5-Step System to Better Toddler Sleep
Swanling Slumber Sheet and Slumber Swaddle
The Swanling Slumber Sheet® provides tired parents with a hassle-free, safe sleep solution. It is designed to help babies feel comforted while learning to self-soothe and sleep through the night on their own, and meets the AAP (American Academy of Pediatrics) recommendations for a safe sleep environment. The Slumber Sheet® is the only 3-in-one product to offer solutions to the many concerns and needs surrounding infant and toddler sleep that would normally require multiple products, including a mattress protector, a fitted sheet and a sleep sack. Without compromising quality or effectiveness the Slumber Sheet® delivers amazing versatility, ease of use and functionality. The Slumber Sheet® also offers longevity in a way that is rarely seen in baby products. From 3 months to 3 years old it continues to solve common concerns and frustrations that arise as the child grows and transitions from being used with the Slumber Swaddle attachment to no swaddle and from crib to bed. It is not limited to just one stage of a child's development.
Add to it the Slumber Swaddle, and you have an ideal sleep system for young babies! The Slumber Swaddle snaps securely to your Slumber Sheet, ensuring that baby stays positioned on her back and doesn't roll over. And the Slumber Swaddle's easy wrap-and-tie design takes the guess-work out of safe swaddling.
One winner will receive a crib-sized cotton blend Slumber Sheet with Slumber Swaddle Attachment *This prize is available to US and International entrants.
Fisher Price Soothe-And-Glow Giraffe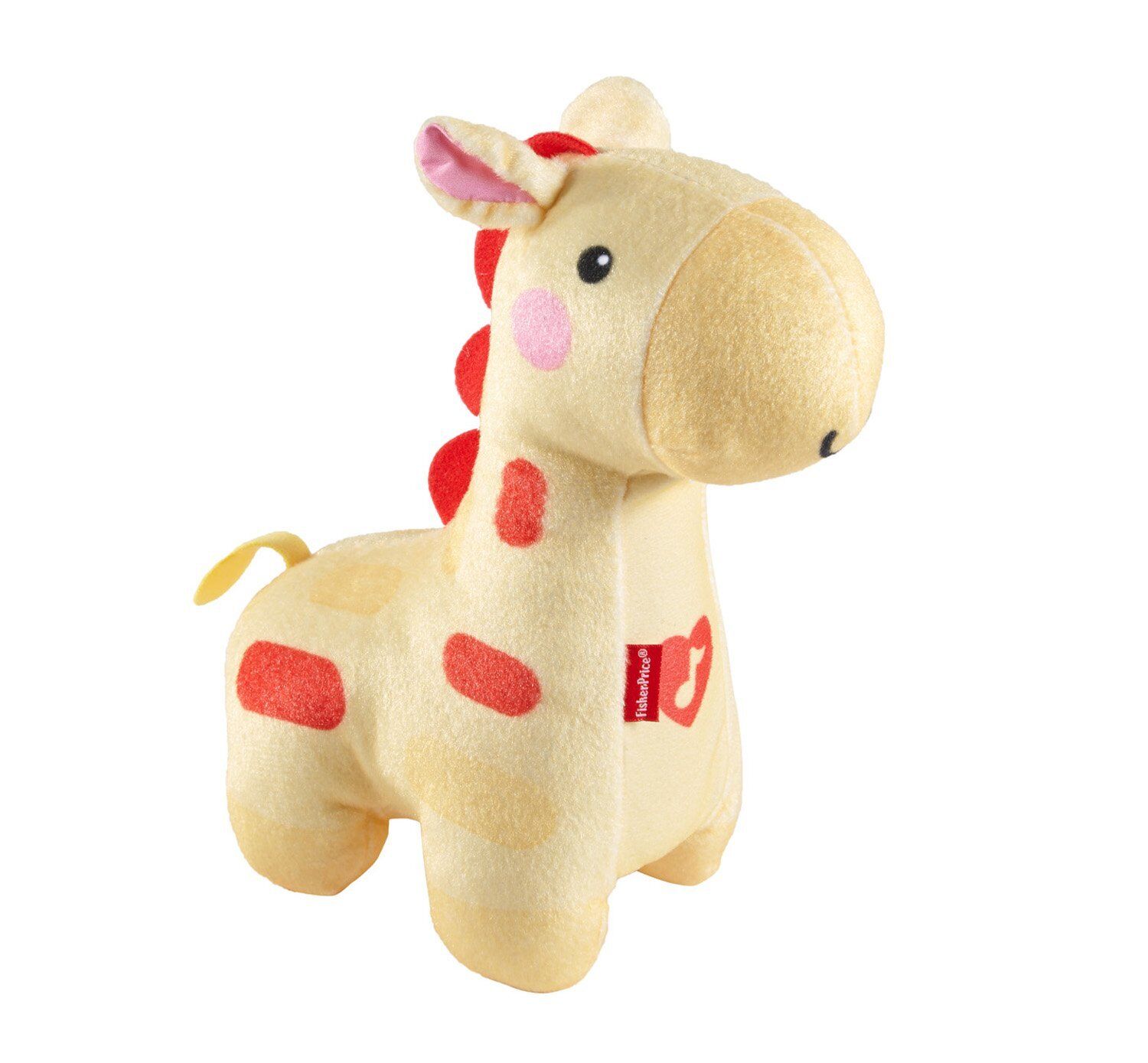 So many of our Baby Sleep Site clients and readers tell us that they are constantly on the lookout for great bedtime soothers – toys and comfort objects that will help soothe their little ones and promote peaceful, independent sleep. Well, look no further! We think the Fisher Price Soothe-And-Glow Giraffe is a perfect bedtime toy for babies and toddlers. With a simple squeeze, your kiddo activates the giraffe, which glows softly and plays 8 different soothing lullabies, for 15 minutes total. This toy would make an awesome addition to your bedtime routine!
One winner will receive a Fisher Price Soothe-And-Glow Giraffe.
*************************************************************************************
Remember, the deadline to enter is Friday, December 12, 2014, 8:59 p.m. EST. So don't wait – enter today!
MOBILE FRIENDLY LINK FOR THE ENTRY WIDGET: http://is.gd/RYXwwW
(*Please note that all shipped prizes, unless otherwise specified, are available to US residents only.)