Each year in the United States, the first week of March is National Sleep Awareness Week. This week is meant to coincide with Spring Daylight Saving Times as well as help promote the benefits and necessity of healthy sleep habits.
This year, Daylight Saving Time for the US and Canada will be on Sunday, March 10th. For those of you in Europe, DST will happen on March 31. Many of our friends in the Southern Hemisphere will have a fall back DST in April. Whenever DST happens for you, most of you already know how this can create havoc with your baby or toddler's sleep schedule for a few days or weeks. Falling back in time will tend to create more problems than springing forward. If you're worried about how the time change will affect your little on what you can do about it, be sure to check out this week's article on Tuesday, when we will offer some tips for handling Daylight Saving Time with your baby's schedule.
Here at The Baby Sleep Site, we certainly want to do our part to help promote sleep awareness! Below are some tips and facts that we hope you find helpful.
1. Amount of Sleep – The amount of sleep your baby or toddler needs varies by age. Newborns and young babies will obviously need more sleep than an older baby or toddler. For more information about how much sleep your baby or toddler needs by age, please see this article.
2. Schedule and Routine – A good schedule and routine are essential to helping your baby or toddler get the sleep they need. It also creates a sense of predictability and helps set their body clock which will ultimately keep your baby or toddler from getting overtired and being able to go to sleep when it's time. Please visit our Schedules page for a full list of our sample baby and toddler sleep schedules by age.
3. How to Get Your Baby on a Schedule – Having a good idea of what kind of schedule your baby or toddler should be on is good information to have, but the next step is to then help your baby or toddler to adapt to that schedule. We suggest you read this post for some additional information on how to put your baby on a nap/sleep schedule.
As we have in previous years, we are also hosting a Sleep Awareness Week Giveaway! And this year, in addition to our Grand Prize, we have a fantastic list of other sleep related prizes to help your baby or toddler get the sleep they need (and you too!) Keep reading for more details about the prizes and how to enter!
Giveaway
For this giveaway, one winner will be selected to receive a $150 gift card to Amazon. We were also fortunate to partner up with several other companies to offer to you some additional fabulous sleep related prizes along with some prizes from The Baby Sleep Site. Please be sure to visit the websites of our giveaway partners. See below for a full list of the prizes and their descriptions – plus some discount offers from a few of the companies for our readers! Entries to the giveaway will be accepted today through 11:59 pm, March 10, 2013. Please note that some prizes are only available to US entrants. Prizes will indicate whether they are only available to US winners or available internationally.

Grand Prize- $150 Gift Card Amazon
The Grand Prize Winner for the Sleep Awareness Week Giveaway will win a $150 Gift Card to Amazon which will be sent to them electronically. An Amazon Gift Card can be used to order easily online for a wide variety of items or for digital items such as Kindle ebooks or movies. *Please note Amazon does have some restrictions about what they will ship to different countries.
Additional Prizes
The 3 Step System to Help Your Child Sleep
We will be giving away a copy of this ebook to one lucky winner. This book helps you design a step by step a sleep coaching plan that works for you and your family. It also includes a quick reference guide with age-specific sleep guidelines and sleep log for tracking your child's sleep patterns. Whether you are interested in co-sleeping, crying it out, setting schedules, night weaning or feeding at night, this book covers it all! *This prize is available to US and International entrants.
Zipadee-Zip Slumber Sacks
The Zipadee-Zip This wearable blanket was designed by a mom, like you, specifically to help transition a baby off of the swaddle and teach them to sleep freely! It prevents a baby's hands from getting cold at night and is also designed to help babies who scratch their faces while sleeping (perfect for babies with eczema!). The cozy, enclosed environment teaches babies to self-soothe and learn to fall asleep on their own!
The Baby Sleep Site Reader Special: Baby Sleep Site Readers can receive $5 off of their entire Zipadee-Zip purchase. Enter promo code 'ZZZ' (without the quotes) at checkout.
Hear from other parents who are raving about the Zipadee-Zip in this video. One winner will receive a Zipadee-Zip of their choice. *This prize only available to US entrants.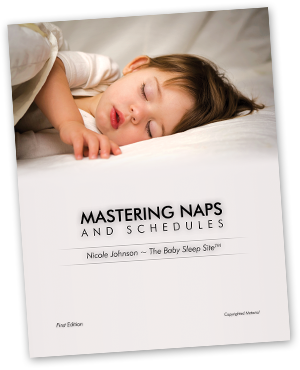 One copy of our Mastering Naps and Schedules e-book will be awarded. If naps are a struggle or if you have questions about how much and how often your baby or toddler should be napping, then this is the book for you. This book covers how to help your child learn to nap longer, why naps are so important for nighttime sleep, how to break baby's dependence on you to fall asleep, how to help your early riser learn to sleep later, and includes over 40 sample schedules…plus much more!
One winner will receive a copy of Mastering Naps and Schedules. *This prize is available to US and International entrants.
SnoozeShade
It's not always possible to stay at home during your baby's nap time. So what do you do when you have to go out but baby needs a sleep?
SnoozeShade is the answer. You don't have to worry about your little one missing a nap or getting overtired when you're out and about. This award-winning line of sun and sleep shades protects babies from the sun and helps them get the sleep they need wherever and whenever they need it. In a busy world, SnoozeShade means you can run errands or go shopping while your baby can switch off for a nap.
SnoozeShades are designed for use with strollers, infant carriers and playards. They create a dark comfortable sleep environment which blurs visual stimuli that often keeps babies awake regardless of how tired they are. SnoozeShades also shield baby's delicate skin from up to 98.5% of the sun's harmful UV rays as well as protecting from wind, light rain, chill and insects.
Designed by a mom and endorsed by sleep experts and health professionals worldwide, SnoozeShades are soft, stretchable and a cinch to use. You can find out more on www.snoozeshadeUSA.com.
SPECIAL OFFER: Visit www.snoozeshadeUSA.com and use BSS20 at checkout to save 20% and get FREE shipping on any purchase until 30 June 2013.
Three lucky winners will each receive a SnoozeShade Original in the new Deluxe Edition. *These prizes are available to US and International entrants.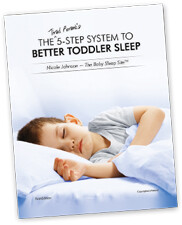 Many parents are surprised to learn that it is not that uncommon for a toddler to not be sleeping through the night or have other sleep related issues. With this toddler sleep book, you can learn how to get back in control with this comprehensive toddler sleep guide. This ebook includes a toolkit of strategies, sample schedules, and sleep logs will put your toddler on the right sleep track.
One winner will receive a copy of The 5 Step System to Better Toddler Sleep. *This prize is available to US and International entrants.
Sweet Dreams and Flying Machines
Sweet Dreams & Flying Machines was founded during a 3am feeding, while battling baby brain, when a stroke of inspiration hit. An image of the safest, snuggliest and most functional baby sleepwear started to form. Sleep Sacs and Swaddles with personality to rally against the sea of pastels and whites. What you're looking at now is the result of that inspiration, and the most powerful tool there is: a mother's love.
Sweet Dreams and Flying Machines is new on the scene and starting with a bang. They are proudly Canadian and are designed and manufactured in beautiful Vancouver, British Columbia.
With a bedtime story theme, we aim to bridge the gap between form and function, creating stunning pieces with timeless sentiment. They have worked tirelessly to develop the safest design for your precious baby, from armhole and neck dimensions to a new sizing strategy. Sweet Dreams and Flying Machines baby sleep wear is a perfect blend of safety, comfort, style and convenience and they use only the finest, highly breathable, fire tested fabrics.
One winner will receive a Sweet Dreams and Flying Machines baby sleep sack and one winner will receive a Sweet Dreams and Flying Machines Swaddle. *These prizes are available to US and International entrants.
DidiPop Bunny in the Moon CD
This fun, delightful and relaxing CD will soon be released by DidiPop (aka Deborah Poppink) and is her third children's music CD for kids 2-7. "Bunny In The Moon: bedtime songs for falling asleep" was inspired by Deborah's sometimes challenging experience of putting her own children to bed, It features 14 original songs that take a child through the bedtime routine, each song getting slower and more lulling as the album unfolds. Parents with wound-up kids start with the first track, while parents with sleepier kids would start on track #5.
Musically the album is filled with warm, intimate piano, layers of vocal harmonies, and an abundance of tangible love energy. Songs incorporate music that has touched Deborah. You can hear the influences of Brain Eno ("Bukie"), Enya ("Good Night My Love"), The Beatles ("Chloe in the Clouds"), and Musical Theater ("Brush Brush") along with Mozart, Bach and Chopin ("Little Star", "Oceans of Love (Dream)" and "The Cricket Alphabet").
The CD includes the following songs:
Track #1: Bathtime
Track #2: My Old Pajamas
Track #3: Brush Brush
Track #4: I Love You Mommy
Track #5: Good Night My Love
Track #6: Snuggles and Books
Track #7: Lights Out
Track #8: Bunny in the Moon
Track #9: Bukie
Track #10: Chloe in the Clouds
Track #11: Good Dreams Come True
Track #12: Oceans of Love (Dream)
Track #13: Cricket Alphabet
Track #14: Little Star
You can read more the Bunny in the Moon CD and pre-order the album on the DidiPop website.
Two winners will each receive the Bunny in the Moon CD. *Prize is limited to US entrants only
Your baby's sleep shouldn't be stressful and The Baby Sleep Site strives to provide a strong, non-judgmental, support network to help you and your family sleep better. Our website has helped countless families through free online articles, step-by-step e-Books, and private and personalized sleep consulting services.
One winner will win a Basic Email Consultation package to help with your sleep struggles. With this consultation package, you will receive a Personalized Sleep Plan™ which is like a mini book written just for you and your family. A follow-up email will help to fine tune the plan or provide additional support after you have put the recommend strategies to work. If you already have an account, your account will be credited. *This prize is available to US and International entrants.
Deadline to enter is Sunday, March 10, 2013, 11:59 p.m. ET.