Today marks the first day of National Sleep Awareness Week. Beginning today and ending Sunday, March 13th, it is a week to help raise the awareness of the importance of sleep to our overall health and well being and ends with Daylight Savings Time, when we lose one hour of sleep by moving our clocks ahead. Parents of babies and toddlers who are struggling with sleep issues will probably be the first to admit understanding the importance of good sleep. While a good night's sleep might seem like a luxury to some parents of non-sleeping babies, as time goes on with little or no sleep, it becomes a necessity.
More than feeling well rested, getting restful and adequate sleep is essential to helping keep you healthy and prevent some chronic diseases. Studies have shown that not getting enough sleep can contribute to certain chronic diseases and conditions including diabetes, cardiovascular disease, obesity, and depression. This is true for both adults and children. In children, good sleep is needed to also for brain development and growth. Recent reports have suggested a correlation between sleep disorders or a lack of sleep to behavioral problems.
Here are some additional facts about children and sleep from the National Sleep Foundation:
By the age of 2, most children have spent more time asleep than awake (even if it doesn't feel like it!)
Children will spend up to 40% of their childhood sleeping. This is because so much of their growth and development occurs while sleeping.
Circadian rhythms, or the sleep-wake cycle, are regulated by light and dark. These rhythms begin to develop at around 6 weeks of age for newborns.
Between the ages of 5 and 12, children will still need between 10-11 hours of sleep at night.
Of course, as parents, we understand how important good sleep habits are to our children and for ourselves. Thinking about how sleep can impact our children's health and development can often just add the stress we already feel about sleep problems with our children. It is important to keep in mind that for most children, sleep problems are a temporary thing.
Here at The Baby Sleep Site, it's always been our goal to help tired parents find the information and resources they need to help instill healthy sleep habits in their babies and toddlers. Listed below are some of our most recommended articles related to helping understand how babies sleep and how to help teach babies and toddlers good sleep habits.
Stay tuned later this week for an additional post with tips for how to help your baby or toddler adjust to the time change with Daylight Savings.
And last, but not least, we are hosting a Sleep Awareness Week Giveaway with a Grand Prize of a $300 gift card to the winner's choice of either Amazon or Target and other prizes specifically geared to help promote healthy sleep. (*Note: Target gift card only available to US residents only.)
Starting today and ending March 22 at 11:59 pm (EST), you can submit your entry in the Sleep Awareness Week Giveaway online. (Be sure to read the official rules and guidelines). Starting on Tuesday, March 15, we will randomly draw one winner each day from all entries and award a prize for that day. The Grand Prize (a $300 gift card to either Target or Amazon) will be awarded on March 23.
Listed below is the complete list of all the prizes we'll be giving away during the Sweepstakes. As you can see, we have some really great sleep related prizes! (*Note: Shipped prizes available to US Residents only. International winners will be offered an alternative Baby Sleep Site prize that does not require shipping.) Be sure to take a look at all of our great prizes and then head on over to the Sweepstakes Forms and enter today! (Prizes listed are not necessarily in the order that they will be awarded.)
Grand Prize- $300 Gift Certificate to Target OR Amazon
The Grand Prize Winner for the Sleep Awareness Week Giveaway will have their choice of either a $300 Gift Card to Amazon or to Target.
Either gift card can be used to order easily online or the Target Gift Card can also be used in a Target Retail Store. (*Please note that the Target gift card option is only available to US Residents. If you are outside of the US and are drawn for the grand prize, you will receive the Amazon Gift Card.)
Fisher-Price Precious Planet Melodies and Motion Soother This adorable, calming soother helps calm babies as they settle in their bed to get ready to drift off to sleep. With three music choices, it can also be used to entertain your baby in bed. Each music choice allows you to customize for different moments. With cute peek-a-boo animals, soothing glowing lights and gentle music, this soother will help lull baby to sleep.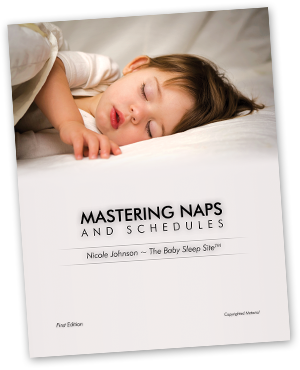 Mastering Naps and Schedules e-Book– One copy of our Mastering Naps and Schedules e-book will be awarded. If naps are a struggle or if you have questions about how much and how often your baby or toddler should be napping, then this is the book for you. This book covers how to help your child learn to nap longer, why naps are so important for nighttime sleep, how to break baby's dependence on you to fall asleep, how to help your early riser learn to sleep later, and includes over 40 sample schedules…plus much more!
Graco Sweet Slumber Sound Machine White noise is often a very helpful with getting your baby to sleep and staying sleep. White noise can help to filter out household noises that might distract baby from falling asleep. Soothing white noise like a heartbeat or womb like sounds can help soothe a baby to sleep and help them to stay asleep. The Graco Sweet Slumber Sound Machine has 12 soothing sounds to choose from as well as a plug in for an MP3 player to add your own favorite sounds. It has a soft glow night light and it's small size makes it easy to use when traveling.
The 3 Step System to Help Your Child Sleep
We will also be giving away a copy of this ebook. This book helps you design a step by step a sleep coaching plan that works for you and your family. It also includes a quick reference guide with age-specific sleep guidelines and sleep log for tracking your child's sleep patterns. Whether you are interested in co-sleeping, crying it out, setting schedules, night weaning or feeding at night, this book covers it all!
In this beautifully illustrated book, we see a variety of animals settling down for sleep. This book can easily become part of a nightly bedtime routine as your baby starts to settle into getting ready for sleep. Ending with "You are loved" is the perfect way to say goodnight at the end of another day.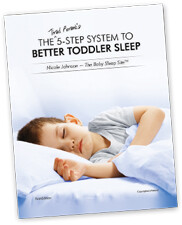 Many parents are surprised to learn that it is not that uncommon for a toddler to not be sleeping through the night or have other sleep related issues. With this toddler sleep book, you can learn how to get back in control with this comprehensive toddler sleep guide. This ebook includes a toolkit of strategies, sample schedules, and sleep logs will put your toddler on the right sleep track.

The Taggies blanket are made specifically for babies and toddler for soothing and snuggling. Made from soft, fleece material with silky, satin tags sewn in all around. These tags appeal to babies and toddler as they like the tactile feel of rubbing the satin tags and edges. Taggie blankets are designed as an early childhood development item that promotes positive social and emotional development.
Your baby's sleep shouldn't be stressful and The Baby Sleep Site strives to provide a strong, non-judgmental, support network to help you and your family sleep better. Our website has helped countless families through free online articles, step-by-step e-Books, and private and personalized sleep consulting services.
One winner will win the Basic E-mail Consultation Package (Personalized Sleep Plan® Plus One Follow-Up) to help with your sleep struggles. You'd be surprised how far you can get in just two e-mails! If you already have an account, your account will be credited.
Deadline to enter is Tuesday, March 23, 2011, 11:59 p.m. EDT.
Enter Here: Baby Sleep Site- Sleep Awareness Week Giveaway