It's that time of year again….The Baby Sleep Site™'s Second Annual 12 Days of Christmas Giveaway is under way! This year we have almost $800 in prizes to give away. Many of the prizes are related to helping you and your baby or toddler sleep better. Who among us wouldn't want the chance for more sleep in the New Year? We're really excited about this giveaway with so many great prizes lined up and, best of all, we plan on announcing all the winners in time that the prizes can be received before Christmas!
Just like last year, we will be hosting this giveaway on our Facebook page. Entry will be easy and you can share the giveaway easily with friends and family right on Facebook. You do not have to have a Facebook account to enter. Online entries are accepted HERE.
Here's how it works, starting today and until 11:59 pm (EST) on Friday, December 9, you can submit your entry in the 12 Days of Christmas Giveaway online. (Be sure to read the official rules and guidelines). Starting on Monday, December 5, we will randomly draw one winner from all entries and award a prize for that day. The Grand Prize (a $300 gift card to either Target or Amazon) will be awarded on the final day, December 16.
Keep reading below for the complete list of all our prizes we'll be giving away each day during the Giveaway. As you can see below, we have an awesome list of prizes and for some of the prizes, there will be multiple winners! (*Note: Shipped prizes available to US Residents only. International winners will be offered an alternative Baby Sleep Site prize that does not require shipping.) The prizes listed below are not necessarily in the order that they will be awarded.
Grand Prize- $300 Gift Certificate to Target OR Amazon
The Grand Prize Winner for our 12 Days of Christmas Giveaway will have their choice of either a $300 Gift Card to Amazon or to Target.
Either gift card can be use to order easily online or the Target Gift Card can also be used in a Target Retail Store. *Please note that the Target gift card option is only available to US Residents. If you are outside of the US and are drawn for the grand prize, you will receive the Amazon Gift Card.
The ZAZOO Photo Clock helps teach kids when it's ok to wake up and when it's still time for sleep- it's a smart new way to enforce better sleeping habits (and parents may actually sleep through the night!). The digital clock displays images of daytime and nighttime to visually show kids what time of day it is. The screen displays the time as well and there is even a naptime setting! The ZAZOO Photo Clock is preprogrammed with "awake" and "asleep" images and can even display family pictures. The rotating digital photo frame can also be personalized with images that can be added through the SD card slot, USB port or flash drive. It can even play MP3's and video's on the 7″ LCD Screen. A great addition to every kid's room! Find out more about this photo clock on the ZAZOO website. One lucky winner will be awarded a ZAZOO Photo Clock.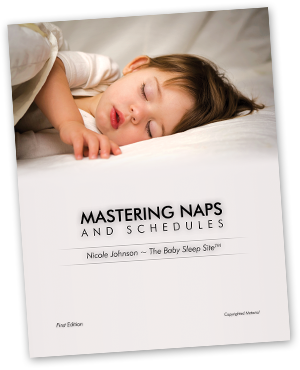 One copy of our Mastering Naps and Schedules e-book will be awarded. If naps are a struggle or if you have questions about how much and how often your baby or toddler should be napping, then this is the book for you. This book covers how to help your child learn to nap longer, why naps are so important for nighttime sleep, how to break baby's dependence on you to fall asleep, how to help your early riser learn to sleep later, and includes over 40 sample schedules…plus much more!
This Holiday season, babies can get the sleep they need when out and about with SnoozeShade – a range of award-winning, breathable blackout covers that make any time sleep time. Sometimes it's just inevitable that your baby or toddler will fall asleep while you're out running errands or shopping. The SnoozeShade can help your child to get some rest during those times!
SnoozeShade Original, fits all single strollers, and SnoozeShade Infant Car Seat, for most group 0/0+ infant carriers, are designed to help babies get the rest they need by creating a dark, comfortable sleep cocoon which blocks out 94% of light. SnoozeShades also provide baby with the highest level of sun protection with UPF50+, protect from wind and chill and can be used to shade delicate eyes.
Designed by a mom and endorsed by sleep experts and health professionals worldwide, SnoozeShade is soft, small and a cinch to use. So this Holiday season you can enjoy the sights, sounds, lights and crowds while baby snoozes happily through it all. You can find out more on their website about the entire line of SnoozeShade products. One winner will receive the SnoozeShade Original for a stroller and one winner will receive a SnoozeShade for an Infant Car Seat.

The 3 Step System to Help Your Child Sleep
We will also be giving away a copy of this ebook. This book helps you design a step by step a sleep coaching plan that works for you and your family. It also includes a quick reference guide with age-specific sleep guidelines and sleep log for tracking your child's sleep patterns. Whether you are interested in co-sleeping, crying it out, setting schedules, night weaning or feeding at night, this book covers it all!
The Bumbo Baby Seat is a snug and cozy seat for your baby. This unique infant chair is designed according to the baby's posture and is manufactured to the highest safety standards from low-density, non-toxic foam material, which makes it lightweight, portable, and comfortable for your baby. In addition to it's durability, it's easy to clean too. It's a great alternative to the traditional booster, the Bumbo Baby Sitter aids in feeding and playtime without straps and fasteners. The Bumbo Baby Seat enables babies to be able to sit upright by themselves. It's recommend as suitable for babies who can support their own heads unaided and up until they are able to get out of the Bumbo. One winner will win a Bumbo Baby Seat.
Please note that this chair should not be used on a table, countertop, chair, or other elevated surfaces.
It was 2007 when a friend announced the birth of his beautiful daughter Bianca that Matteo Bosi wanted to make a great present so he decided to compose several lullabies especially for his friend's baby. It was in that time that the first ten tracks of this album were recorded and the CD was named "Ninna Nanna… Sogni d'oro", which could be translated as "Lullaby… Sweet Dreams. " The new parents really liked the gift and found that the lullabies had a calm and soothing effect on their duaghter. A few years later when some other friends also had new babies, Matteo was inspired to record some additional lullaby tracks which brought about the last 9 tracks of this album.
In 2011, Matteo released all 19 tracks as a full length album to be distributed digitally with the hopes that others families and babies would enjoy the music as much as his friends had. The full album is currently available for purchase and download on Amazon, iTunes or CDbaby. You can also listen to samples of each of the songs. Get updates and news about this album and any upcoming albums on the Ninna Nanna Facebook Page.
3 winners will be chosen to receive an MP3 copy of this album.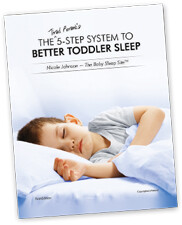 Many parents are surprised to learn that it is not that uncommon for a toddler to not be sleeping through the night or have other sleep related issues. With this toddler sleep book, you can learn how to get back in control with this comprehensive toddler sleep guide. This ebook includes a toolkit of strategies, sample schedules, and sleep logs will put your toddler on the right sleep track.

The HALO Sleep Sack is a wearable blanket for babies or toddlers to replace loose blankets in the crib. To help reduce the risks of SIDS, it is recommended that loose blankets not be used with small babies and young toddlers. HALO Sleep Sacks help solve the problem of how to keep baby warm at night and minimize the risks that come with loose bedding. Sleep Sacks are loose fitting to allow your baby to still be able to move around in bed while helping to keep baby warm at night. Sleep Sacks are also designed to help keep baby from overheating at night which can be another risk factor for SIDS. Easy to slip on even while your baby is sleeping, Sleep Sack also have an inverted zipper to help make diaper changes easy.
Two winners will each receive a microfleece HALO Sleep Sack.
The Fisher-Price Luv U Zoo Deluxe Musical Mobile Gym make baby feel right at home on this cozy mat with adorable animal friends! The spinning mobile has dancing lights and lively music and the elephant gives baby a boost for easier tummy-time play. Toys can be repositioned on the arches and mat or removed for independent play. With a large circular mate with 3 arches that provide easy access to your baby, this mobile gym has 3 modes: music only, music and lights and music, lights and motion. Recommended for ages birth through 18 months. One winner will receive the Fisher-Prices Luv U Zoo Deluxe Musical Mobile Gym.
The Sunset Dimmer is designed to help make bedtime easy and fun. It is a good way to help your child wind down in bed, or look at books and read in bed while the gradual dimming of the light helps soothe to sleep. It can also help children get used to sleeping in the dark. The Sunset Dimmer transform any lamp into a gradual sunset in the bedtoom. The light to dark transition helps facilitate the natural release of melatonin in the brain which makes us sleepy!
The Sunset Dimmer can dim to completely turning off the light or dim just to a nightlight level. In nightlight mode, the light will remain on at soft, low level all night long which can work well for nighttime changes or feedings. Nightlight mode is soft but is brighter than most nightlights. You can find out more about The Sunset Dimmer on their website.
Five winners will be drawn to receive a Sunset Dimmer.
Your baby's sleep shouldn't be stressful and The Baby Sleep Site strives to provide a strong, non-judgmental, support network to help you and your family sleep better. Our website has helped countless families through free online articles, step-by-step e-Books, and private and personalized sleep consulting services.
One winner will win a Basic Email Consultation package to help with your sleep struggles. With this consultation package, you will receive a Personalized Sleep Plan™ which is like a mini book written just for you and your family. A follow-up email will help to fine tune the plan or provide additional support after you have put the recommend strategies to work. If you already have an account, your account will be credited.
Deadline to enter is Friday, December 9, 2011, 11:59 p.m. EDT.
Enter Here: Baby Sleep Site 12 Days of Christmas Sweepstakes