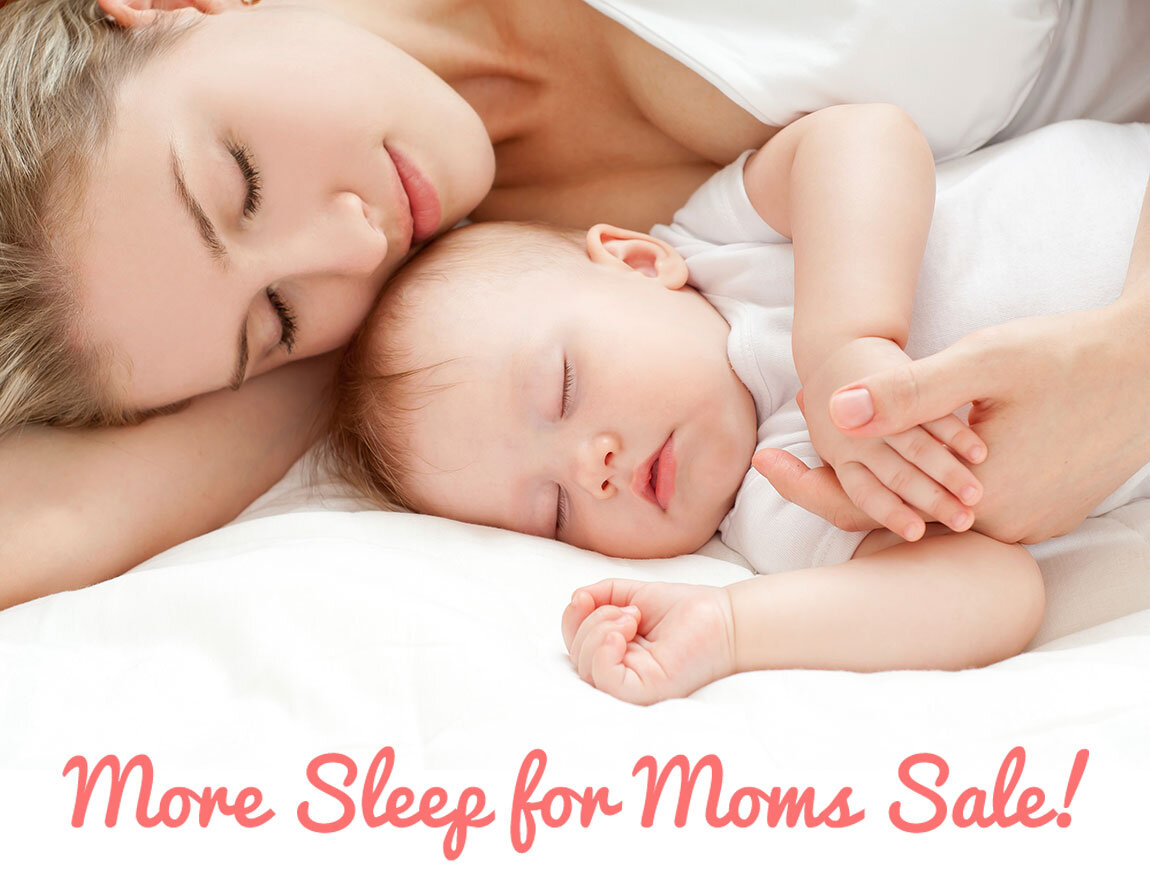 May is all about moms. And what could every mom use? A little (or maybe a lot) more sleep! We are on a mission to help moms everywhere get the sleep they deserve. For a limited time, enjoy $10 off our Express Sleep Plan® or VIP Membership. Buy now, and give yourself the gift of more sleep!
$10 off Express Sleep Plans®
A budget-friendly custom sleep plan that's available instantly? No, it's not a dream…it's the Express Sleep Plan®! With the Express Sleep Plan®, you'll simply complete a brief questionnaire, submit your answers, and receive your plan in seconds! Your Express Sleep Plan® will walk you through the sleep coaching process from start to finish – plus Express Sleep Plan® clients have the option to purchase discounted follow-up help from a sleep consultant! Use Coupon Code MOM10
$10 off VIP Membership
Babies change a lot in the first few years, and what works for an 8-week-old may not work for a 6-month-old or a toddler. Have sleep solutions for all ages at your fingertips, by becoming a VIP member of The Baby Sleep Site®. You'll enjoy unlimited, ad-free access including e-Books, audio recordings, sample sleep plans, sample schedules, a schedule generator tool, and more! VIP Members also enjoy a live weekly chat with an expert sleep consultant, "ask the author" on any page where a sleep consultant will answer, and more! Become a VIP today for less than $20 per month! Use Coupon Code MOM10
Need One-On-One Help?
There is no one-size-fits-all approach to baby sleep. Your baby and your family are unique, and that often means coming up with a unique approach to your situation. Books tend to contradict each other if you even have time to read them, and sometimes you are just too close (or too tired) to come up with a plan on your own. Let us put together a Personalized Sleep Plan® for your family by signing up for our consultation services. Our team is waiting and eager to help you find the sleep you and your family deserve. While not on sale since they are already competitively priced, our consulting packages offer the one-on-one support you need to make meaningful changes to your little one's sleep.
Offer ends May 31, 2021. VIP Members Area discount applies to first billing period only.
Some restrictions apply.