It was a routine I had performed over and over at least once a night, but often, more, for over a year. The monitor went off like clockwork at 5 a.m., and I climbed the stairs to my daughter's room on autopilot.
I had become an expert at navigating my house in the dark – I knew exactly how many stairs my feet had to step, when to turn so that I wouldn't ram my hips into the kitchen table corner, and my hands never fumbled for the doorknob to her room.
It was Mother's Day, and it was the last time I would be feeding my daughter during the night.
Why I Had To Let Go Of That Last Night Feeding
Mother's Day. So fitting, right? There I was, doing this nurturing thing that made me feel more like a mother than wiping butts, and I was ready to let that part of motherhood go.
Unlike my son, my daughter fought sleep.  She was a tenacious kid with a strong personality, and while her take-no-prisoners M.O. will serve her really well when she's older, it made sleep training a nightmare.
She was up several times a night looking to eat and had a hard time soothing herself. We ran the gamut of sleep associations – rocking, nursing, you name it.
Disjointed sleep, plus the disappointment and shame I fed myself, made me depressed, and I knew, for the sake of my family, something had to be done.  After consulting Nicole, we managed to get my daughter down to one feeding a night at 4am, and it was glorious.
For a while.
Fast forward a few months, a couple of out-of-town trips, several teeth and a slew of ear infections later, and my ten-month-old was sleeping for three hours at a stretch if I was lucky. On those rare nights when she granted us a six-hour stretch, I felt hopeful. And amazed that I had forgotten what being rested felt like.
Once again, I reached out to Nicole, and we worked together to get my daughter back on track — waking for a feeding at 5am and going back to sleep.
This close to sleeping all night long, but not quite.
Since she wasn't quite a year old, I forgave her these wakings, but a change was coming.  After her first birthday, I had decided that my feeding station wouldn't open for business until 6 a.m.
So, ten days after she turned one, on Mother's Day, I went in to feed my daughter in the pre-dawn darkness for the last time.
And I cherished every minute of it.
The Bittersweet Moments
It was such a bittersweet moment. Even though I was ready to finally start sleeping like a normal person again, with regular REM cycles, a part of me would miss those quiet moments and the ritual.
The smell of my daughter's room in the dark hours of dawn.
The peace of that time of day.
Her warm body pressed against mine.
The sound of her eating.
The way she would nuzzle into my neck before I placed her back in the crib.
As we sat there in the dark, I had a moment of doubt. "Maybe we should just keep doing this?" I thought to myself. "It's not so bad, right? She eats quickly, goes back to sleep, what's the harm? Perhaps she'll grow out of this on her own?"
Except that she was already a year old and showed no signs of releasing me of my 5am duties.
Except that I also had a preschooler to take care of, and the interrupted sleep had reduced me to an over-caffeinated, edgy, and moody mother.
Except that I knew, deep down, she could sleep through the night. She just needed to be given the chance.
The feeding over, I kissed her milky cheek, inhaled her sleepy scent, and lowered my drowsy toddler into her crib. The walk out of her room seemed to last an eternity as I took it all in, knowing things would change.
How I Knew I Had Made The Right Decision
The next night when my daughter woke, I made that familiar trek upstairs, making a detour to the couch instead of her room. She started her usual whimpering, and after enough time passed by and she knew I wasn't coming in, the crying started. Then yelling.
It took every ounce of my being not to heave myself off that couch, burst into her room, pick her up, nurse her and help her back to sleep one more time. But I held strong. Eventually, 6am came and I went in to feed her.
The plan was to get her up for the day, and she sure fought me on it, heavy eyelids and all. But we made it through the day, into the night, and back to 5am the next morning.
And the same thing the morning after that. But with each passing day, that yelling became quieter crying. And then whining and whimpering.
And then it happened.
I was awakened by my daughter's cooing over the monitor, and turned to look at a clock that read 6:30!
As a reward for all that hard work, my daughter greeted me with huge grins and hugs. In those well-rested eyes of hers, I knew I had made the right decision. Not to mention that I felt like a new woman, myself.
In the end, I don't know if I'm more proud of her or me. Sure, we would encounter more bumps along the way. But at least we were fortified with a solid foundation of sleep to fall back on when we did.
And I now sleep in every Mother's Day.
You CAN Have A Parent Reflection Just Like This One…And We Can Help You Get There!
It took two consultations with Nicole (not to mention a lot of hard work on my part, and on my daughter's) to get to the point where our whole family felt rested again. But we got there…and you can, too! We have a team of trained, expert consultants who are eager to get to know you and to create a Personalized Sleep Plan™ just for your family. Your plan will be 100% tailored to your unique situation, and will fit your parenting philosophies and goals (just like mine did!).
Browse our list of consultation package options here.
Once you make your choice and purchase, you will immediately receive an e-mail with your Helpdesk login information. You'll be able to log in and get started right away – it's that simple!
Want more information about how personalized help works? Check out our FAQ page here, and get answers.
What are your thoughts on night weaning? Any night weaning stories or tips to share?
Our VIP Members Area is packed with exclusive content and resources: e-Books, assessments, detailed case studies, expert advice, peer support, and more. It actually costs less to join than buying products separately! As a VIP member, you'll also enjoy a weekly chat with an expert sleep consultant. And the best part – members receive 20% off all sleep consultation services!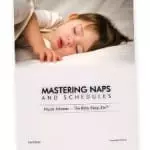 If you're looking for ways to get your baby or toddler into a healthy sleeping routine during the day, I encourage you to explore Mastering Naps and Schedules, a comprehensive guide to napping routines, nap transitions, and all the other important "how-tos" of good baby sleep. With over 45 sample sleep schedules and planning worksheets, Mastering Naps and Schedules is a hands-on tool ideal for any parenting style.


For those persistent nighttime struggles, check out The 3 Step System to Help Your Baby Sleep. Using the same unique approach and practical tools for success, this e-book helps you and your baby sleep through the night.



For those persistent toddler sleep struggles, check out The 5 Step System to Help Your Toddler Sleep. Using the same unique approach and practical tools for success, this e-book helps you and your toddler sleep through the night and enjoy a better daytime schedule.