Did you know that many of the parents in our Baby Sleep Site® community are quite well-read? They are; lots of our clients have already done a good bit of research on baby sleep themselves, before coming to us for help.
It makes sense, then, that from time to time, we are asked which books on baby sleep we recommend reading and applying.
Our Top Picks: Baby Sleep Site® Books!
We usually start by admitting that we are a little biased – we think our books on baby and toddler sleep are pretty fantastic! We have poured countless hours and loads of work into the writing and refining of each of our books. What's more, we have worked to pack each book full of useful, practical information while still keeping them relatively short and easy to read (because we know that the last thing parents have is tons of extra time!)
However, we also know that many parents want to read other books on baby sleep, too. But there are so, so, SO many titles to choose from. And many of the 'big name' titles offer conflicting advice, and propose strategies that will not work for every child, or every family's situation.
So, which books do we think are worth reading and applying? Let's take a look!
Books We Recommend
Here's a list of the books we recommend to our readers and clients, broken down by age, along with Nicole's explanations for why she thinks they are good choices:
For babies birth – 3 months
For babies under 3 months old, I recommend The Happiest Baby on the Block by Karp. Once your baby is over 3 months, you probably won't find it that useful. At that point, if your baby is not sleeping well he/she likely has a sleep association and that book won't help you much. In fact, it may actually help your baby create sleep associations, but it's a lifesaver if you have a challenging sleeper and honestly, in those early weeks, you do what you can to survive.

For babies birth – 10 months
For babies from birth to 10 months, I recommend Healthy Sleep Habits, Happy Child by Weissbluth. It has a lot of good information and action plans for exhausted parents at the end of each chapter. It is broken down by age and he gives you four different sleep training strategies to try out.




For babies 10 months and older, and for toddlers
For babies/toddlers 10+ months, I recommend Solve Your Child's Sleep Problems by Ferber. It has a lot of very useful information on circadian rhythms, sleep associations, but also a variety of other information on bed wetting, nightmares, etc. Just because you read this book does not mean you have to "Ferberize." The book has a lot of good information about the science of sleep.


If We Had To Pick Just One Of These Books…
…it would be Weissbluth's. Here's Nicole's explanation as to why:
It probably has the most practical information in a format that's an easy read. He leans towards CIO (cry-it-out), but offers several other options and the rest of the information is useful, even if you don't agree with CIO. Ferber's book is a very close second and really good, but maybe more than you ever wanted to know about biological rhythms. It is far more detailed. I also think Weissbluth's book seems to apply to younger babies a little better, in my opinion. I think when babies get very overtired, it's difficult to follow some of Ferber's recommendations on fixing some problems, if you have a challenging sleeper.
Books, Memberships, and Consultations – We Have All The Baby Sleep Help You Need!
If you're on the hunt for baby sleep help, look no further! We have books AND an exclusive member's area – but most people prefer our personalized sleep consulting packages. When you purchase a sleep consultation package with us, you get access to your own consultant, as well as your very own Personalized Sleep Plan™, created just for you! What's more, your consultant will walk you through each step of implementing your plan and will be available to answer your follow-up questions.
Browse our list of consultation package options here.
Once you make your choice and purchase, you will immediately receive an e-mail with your Helpdesk login information. You'll be able to log in and start right away!
Want more information about how personalized help works? Check out our FAQ page here, and get answers.
What do you think of our picks? Agree? Disagree? Any other titles you think are worth mentioning? Share your opinions with us!
Join our VIP Members Area packed with exclusive content and resources: e-Books, assessments, detailed case studies, expert advice, peer support, and more. It actually costs less to join than buying products separately! As a VIP member, you'll also enjoy a weekly chat with an expert sleep consultant. And the best part – members receive 20% off all sleep consultation services!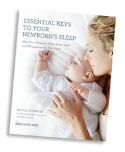 Newborns really can sleep long stretches during the day and at night – you simply have to use appropriate, gentle techniques to get there! Our newborn e-book, Essential Keys to Your Newborn's Sleep, outlines a number of gentle, baby-centered ways you can encourage better sleep from your newborn. Learn how to create sleep-inducing routines and schedules, how to bond and communicate with your newborn, and more!

Persistent nighttime struggles demand a more intensive approach. Check out The 3 Step System to Help Your Baby Sleep. Using the same unique approach and practical tools for success, this e-book helps you and your baby sleep through the night.


For those persistent toddler sleep struggles, check out The 5 Step System to Better Toddler Sleep. Using the same unique approach and practical tools for success, this e-book helps you and your toddler sleep through the night and enjoy a better daytime schedule.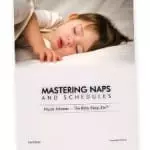 If you're looking for ways to get your baby or toddler into a healthy sleeping routine during the day, I encourage you to explore Mastering Naps and Schedules, a comprehensive guide to napping routines, nap transitions, and all the other important "how-tos" of good baby sleep. With over 45 sample sleep schedules and planning worksheets, Mastering Naps and Schedules is a hands-on tool ideal for any parenting style.
Disclosure: The Baby Sleep Site® is a participant in the Amazon Services LLC Associates Program and other product affiliate programs. If you click on a product link above and make a purchase, The Baby Sleep Site® may (but not always) receive a small commission from the company selling the product. This commission will not affect your purchase price. We only recommend products that we believe are quality products and are good for our readers.