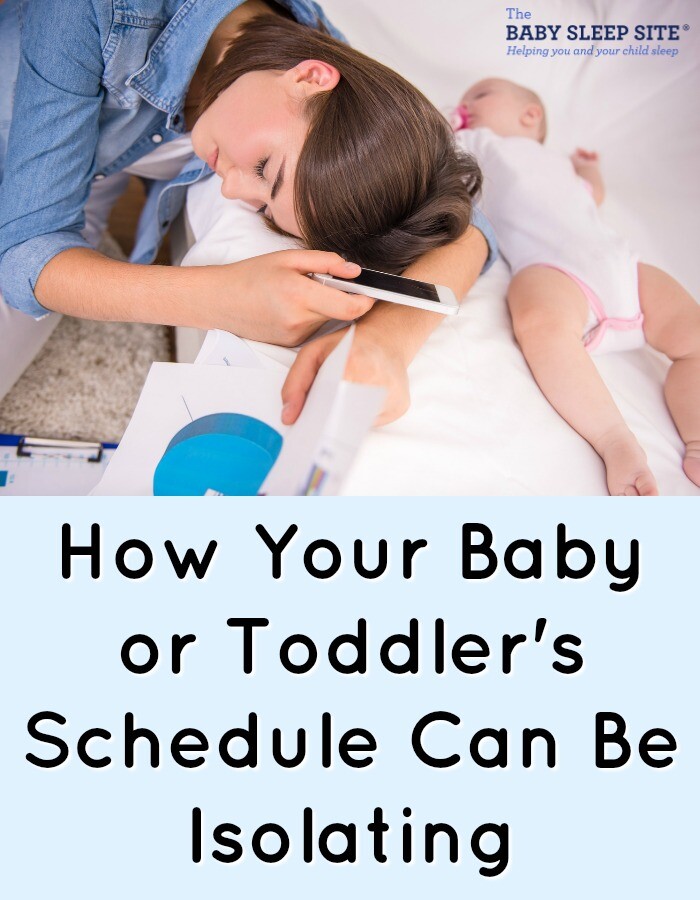 I'm an extrovert. Always have been, probably always will be. So much so that I occasionally take on a catering job as a waitress just to get out of the house and talk with people. 😉
Being a mom is the most amazing job I've ever had. And I especially love the moments when time just kind of stops and I am overwhelmingly aware of how blessed I am. It often hits me the most after another long day has ended and I'm snuggling with my girls during their bedtime routine. That is my favorite time of day…though pre-sleep coaching, I dreaded it!
I realize I am so blessed! But, to be honest, being a parent has also been super isolating as well. My kids thrive on routine. And while my husband and I used to be very spontaneous (we were married 7 years prior to having kids), our spontaneity has changed since we had children.
If you have a sensitive sleeper, you probably understand why. My oldest daughter, at 4 ½ months, was waking 8 times a night when I contacted Nicole from The Baby Sleep Site® for help. Through sleep coaching and working with my daughter's schedule, I was able to help her learn how to sleep well at night. However, as a baby and young toddler, she didn't sleep well on the go. We made exceptions for special occasions (traveling, day trips), however, for the most part, she slept in her crib, where she slept best. Working my life around her naps wasn't always convenient, and at times, made me feel stuck at home.
Some people understood my need to make sure she got enough sleep, while others didn't quite get it.
I oftentimes had to ask myself if I was willing to pay the consequence for a skipped nap or late bedtime. Sometimes an event was worth it, though oftentimes it wasn't. I remember going to a wedding across the country when she was 18 months. She was in a sleep regression and wasn't napping well. To spend time with family, I was keeping her up a half hour or so late each night. When the wedding rehearsal came a few days later, she was exhausted! The day of the wedding, she woke at 4 in the morning and never went back to sleep. I tried my best to help her get a long nap that day; however by 8:00 p.m. that night, she was a wreck. We left the wedding early. Some family members understood while others told us to relax! They said, "She'll sleep in the next morning if you keep her up!" Not my baby…not my experience. 😉
Parenting can be challenging! Making sure your little one gets the sleep they need can feel like a sacrifice. If you're feeling stuck at home or "controlled" by your little one's naps, you're not alone! We, at The Baby Sleep Site® (I became one of your sleep consultants here!), understand what it's like to need to put your child's sleep first, in order for everyone in the house to be happy. However, I promise this too shall pass. My oldest is 4 years old now and thinks taking a nap in the car is an adventure. She and I just traveled 1,000 miles in the car for a two week trip to see family, and it was won-der-ful! And guess what… when we stayed out late, she slept in! So, hang in there! You won't be stuck at home forever.