It's the most wonderful time of the year! And no, readers, I ain't talkin' about Christmas. 😉 It's back-to-school season!
Here in the U.S., school starts soon, and that means those of us with school-aged kids are counting down the days until our big kids are back in the classroom. Not that we don't love our big kids, of course — we do! But by August, most of us could use a break from them. Because we parents can only endure so many rounds of "I'm bored! There's nothing to do!" before we begin to crack…
As school approaches, we know many of you will be busy with back-to-school preparations – buying school clothes, reading supply lists, planning lunches, and filling out forms. But here's something you may not have thought about yet: how are you going to transition away from your relaxed summertime schedule and into the school schedule? Because it's not just big kids who are going to have to adapt to back-to-school schedules; babies and toddlers will be affected by school drop-off and pick-up times, and by after-school activities. Their schedules may need to be adjusted, too.
Lucky for you, we're making it simple to do just that. Today, we're bringing you a 3 step approach that'll help you gently, gradually transition your children away from their fun and chaotic summertime schedules and onto a back-to-school schedule that'll work for everyone.
3 Steps For Implementing a Back-to-School Schedule
Start reeling in the bedtime. No doubt you had plenty of fun in the sun to occupy your summer. But your summer fun probably also meant that bedtimes around your house were late, and that your kids had a chance to sleep in more often. This kind of schedule is great for summer, but it won't work so well when school starts. With school approaching, you won't want to wait until the first day of class to start waking up your child to get to school on time. In fact, if you started even 2-3 days before school, you'd likely have a cranky child by the first day of school. Instead, begin transitioning to earlier bedtimes and wake-up times about a week prior to school starting. Gradually wake your child earlier and earlier each morning (by 15 minutes or so) until she's waking at the time she'll need to once school's in session. At the same time, make bedtime earlier by the same amount (or more, if it's gotten out of hand). By the time school starts, you will have a happier child in the morning. (Now, a child who's happy about actually going to school? THAT, we can't promise!)
Re-institute your daytime routines. Children thrive on routine. Having predictable patterns built into your day helps children know what to expect, and it makes for a lot less negotiation when everyone knows what they're supposed to do. During the summer months, however, you may have gotten out of your normal routines. It's nice to have a break like that, but being out of practice with your usual daytime routines can make it hard to get back into "school mode."Starting a week or so before school, slowly begin adjusting back to your school day routines. For instance, do you usually do homework right after school? Start reading or doing a little coloring or something more structured every day at your normal homework time. Once school starts, it will be "normal" to your child to sit down at that time of day to do "work." Has your child been napping during the summer, but won't be able to once school begins? Start skipping the nap every other day two weeks before school starts and then every day a week before school starts. Of course, missing naps may make your child cranky, so don't forget that bedtime should be earlier, too, on no-nap days!
Set firmer limits on bedtime routines. We all get a little lax about bedtime in the summer. Read an extra bedtime book here, allow a little longer playing there. In preparation for school, start firming up your children's bedtime routines so that they aren't taking too long, and so that your child can get to bed on time and you can have time to do what you need to do, like preparing lunches, folding school clothes, and checking homework folders.
BONUS TIP: Look how much we love you! So much, we're squeezing in a fourth bonus tip. 🙂 Once school starts, consider that your child will be coming home tired (and probably cranky). Prepare yourself now, so you can have patience (and perhaps enough wine on hand for later) to handle it. And you may want to make sure bedtime is even earlier that first week or two after school starts. Try to keep after-school activities light for that first week or so, too. After that, everyone will be back into the groove, and the school routine and schedule should start to feel normal.
For even more scheduling and back-to-school tips, check out these scheduling resources in our Members Area:
Get All The Back-To-School Scheduling Help You Need, From The Baby Sleep Site®
Have a scheduling nightmare on your hands? We can help! Connect with a consultant, and get your very own Personalized Sleep Plan™, complete with a tailored schedule designed to fit your needs! Our consultants at The Baby Sleep Site® specialize in creating Personalized Sleep Plans™ that are customized to your own parenting philosophy, and that will NEVER make you feel guilty or pressured. Even better, once you have your Personalized Sleep Plan™, your consultant will walk you through each step of implementing it at home.
Browse our list of consultation package options here.
Once you make your choice and purchase, you will immediately receive an e-mail with your Helpdesk login information. You'll be able to log in and start your Family Sleep History form right away – it's that simple!
Want more information about how personalized help works? Check out our FAQ page here, and get answers.
Do you have kids in school? How are you preparing to transition into a back-to-school schedule?
Our VIP Members Area is packed with exclusive content and resources: e-Books, assessments, detailed case studies, expert advice, peer support, and more. It actually costs less to join than buying products separately! As a VIP member, you'll also enjoy a weekly chat with an expert sleep consultant. And the best part – members receive 20% off all sleep consultation services!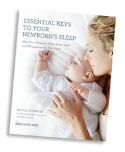 Essential Keys to Your Newborn's Sleep is THE newborn sleep book that will help you to not only improve your newborn's sleep using gentle, sleep-inducing routines – it will also answer your feeding and newborn care questions. You can even buy a bundle package that includes the e-book AND a Personalized Sleep Plan™ PLUS a follow-up email to use for further support!
For those persistent nighttime struggles, check out The 3 Step System to Help Your Baby Sleep. Using the same unique approach and practical tools for success, this e-book helps you and your baby sleep through the night.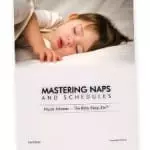 If you're looking for ways to get your baby or toddler into a healthy sleeping routine during the day, I encourage you to explore Mastering Naps and Schedules, a comprehensive guide to napping routines, nap transitions, and all the other important "how-tos" of good baby sleep. With over 45 sample sleep schedules and planning worksheets, Mastering Naps and Schedules is a hands-on tool ideal for any parenting style.
For those persistent toddler sleep struggles, check out The 5 Step System to Help Your Toddler Sleep. Using the same unique approach and practical tools for success, this e-book helps you and your toddler sleep through the night and enjoy a better daytime schedule.
Need help knowing where to start? Visit our Help Me Choose page for help choosing the Baby Sleep Site® resources that are right for you.