When your baby or toddler isn't sleeping, and you are exhausted and at the end of your rope, it's time to start working on sleep. The thing is, though, that while some parents are able to sleep train on their own, without help, lots of other parents have no luck with a do-it-yourself approach to sleep training. Those parents end up needing outside help with their sleep training.
But getting help from a sleep consultant can seem daunting, can't it? It's not like you shop for consultants on Amazon, after all! 😉 Where can you find a consultant to help you? How do you know if the consultant will actually be able to help, or that the help will line up with your parenting philosophies and goals, and with your child's temperament?
All good questions – and all questions we answer on a daily basis, for people who are intrigued by our personalized consultation system but who aren't sure if it will work for them.
Virtual Sleep Consulting vs. In-Home Sleep Consulting
One of the primary questions we hear from interested parents is this:
"I like the idea of getting sleep help from one of your consultants, but how will the consultant be able to help without ever meeting my baby?"
Here's how we generally answer that question for parents: It's true that our consultations all happen over e-mail and/or over the phone, and that your Baby Sleep Site® consultant will never meet your baby or toddler in person. (Although your consultant will definitely get to know your baby's unique personality and temperament, after creating your Personalized Sleep Plan™!)
However, in our experience working with thousands of families from all over the world, it isn't necessary to have face-to-face meetings in order for sleep help to be effective. Our consultants work from information that you, the parent, provide, so as long as you are able to explain your baby's sleep challenges to the consultant, and describe your baby's temperament and personality in plenty of detail, then the consultant has everything she needs to create your personalized plan.
Sure, there may be some unique situations that require a consultant to be physically present in the room during sleep training, but we have not run across any in our almost 6 years of experience. Instead, what we have learned is that as long as you are able to clearly explain the challenges you are facing, what goals you are working towards, the basics of your parenting philosophy, and your baby or toddler's personality and temperament traits, we can help you. It doesn't matter how unique or unusual your situation is – we can help!
3 Reasons Why Virtual Sleep Help May Be A Better Choice Than In-Home Sleep Help
Location is not an issue. In-home sleep consultants are, understandably, pretty tied to serving one geographical area only. Similarly, if you as a parent are determined to use an in-home consultant, you will no doubt have a very limited pool of consultants from which to choose. And if you live in a remote location, it may be impossible to find an in-home consultant at all! And of course, there's no guarantee that the limited number of in-home sleep consultants in your area will actually be a good fit for your situation. But with virtual sleep consulting from The Baby Sleep Site®, you have a team of 12 experienced, expert sleep consultants standing by, ready to work with you and your family.
Virtual consultations are generally more affordable. Do-it-yourself sleep training resources, like articles or e-Books or memberships, tend to be a parent's least-expensive sleep coaching options. However, if you decide that you need personalized help for your baby or toddler's sleep, then a personalized consultation from The Baby Sleep Site® is definitely an affordable option. In-home consultants typically charge higher prices for their services (understandably, since there is travel and time away from home involved). However, this puts in-home consultations out of reach for many families, who can't afford to pay hundreds (or even thousands) of dollars for one or two nights of in-home sleep help.
Your space (and schedule) remain yours! Granted, this one is more of a personal preference, but I know that lots of our clients appreciate that their consultants never enter their homes. It's nice to be able to communicate with your consultant when you're un-showered and still in in your P.J.'s, and to not have to worry about that! And it's nice that communication can happen on your timing – with a virtual consultation, you can fill out your family history form at your convenience, read your Personalized Sleep Plan™ at your convenience, ask follow-up email questions at your convenience, etc.
Nicole's Note:
"In addition, I think some families don't realize just how helpful it will be to have our advice in writing. Even some of my telephone clients say they start to prefer email so they can refer back to my advice. We also have families add on to their Helpdesk ticket as they think of things. They might submit their history form at 2 p.m. and then we will see updates at 3 p.m., 8 p.m., and 10 p.m. as things happen and change so quickly with a baby! This is another big benefit of our consultation system. And, we get e-mails at 2 a.m. or 4 a.m., too – yet another perk! No need to wait until 'business' hours to contact us. This is especially helpful for our international clients. They can email an update during lunch, and even though it might be the middle of the night for their consultant, the email is filed away and the consultant can read it first thing in the morning. :)"
Could A Virtual Sleep Consultant Help You?
So, could a virtual sleep consultation be right for you? You're the best judge of that, but I can say that, after working successfully with thousands of families around the world for over many years, The Baby Sleep Site®'s virtual consulting model works.
While you may never meet her in person, if you purchase a personalized consultation package, your consultant will become well-acquainted with you, with your child, and with your unique situation. Many of our clients end up feeling a real connection with their sleep consultant, and a number of our returning clients, who come to us for help with their second or third babies, request the same consultant each time, because she has gotten to know their family so well!
If you feel ready to try a virtual consultation, and to get a Personalized Sleep Plan™ that will work for your family, the first step is to browse our extensive list of package options and select the one that looks best for your situation.

Browse our list of consultation package options here.

Once you make your choice and purchase, you will immediately receive an e-mail with your Helpdesk login information. You'll be able to log in and get started right away!
Want more information about how personalized help works? Check out our FAQ page here, and get answers.
Have questions about how virtual consulting works? Ask away! Have you used The Baby Sleep Site®'s consulting services before? Tell us about your experience!
Our VIP Members Area is packed with exclusive content and resources: e-Books, assessments, detailed case studies, expert advice, peer support, and more. It actually costs less to join than buying products separately! As a VIP member, you'll also enjoy a weekly chat with an expert sleep consultant. And the best part – members receive 20% off all sleep consultation services!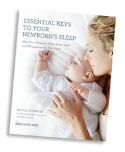 Essential Keys to Your Newborn's Sleep is THE newborn sleep book that will help you to not only improve your newborn's sleep using gentle, sleep-inducing routines – it will also answer your feeding and newborn care questions. You can even buy a bundle package that includes the e-book AND a Personalized Sleep Plan™ PLUS a follow-up email to use for further support!


For those persistent nighttime struggles, check out The 3 Step System to Help Your Baby Sleep. Using the same unique approach and practical tools for success, this e-book helps you and your baby sleep through the night.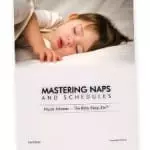 If you're looking for ways to get your baby or toddler into a healthy sleeping routine during the day, I encourage you to explore Mastering Naps and Schedules, a comprehensive guide to napping routines, nap transitions, and all the other important "how-tos" of good baby sleep. With over 45 sample sleep schedules and planning worksheets, Mastering Naps and Schedules is a hands-on tool ideal for any parenting style.


For those persistent toddler sleep struggles, check out The 5 Step System to Help Your Toddler Sleep. Using the same unique approach and practical tools for success, this e-book helps you and your toddler sleep through the night and enjoy a better daytime schedule.