Christmas is right around the corner, dear readers! Of course, you probably already knew that 😉 I'll bet your local big-box stores have had their Christmas displays out for a few weeks now, right? Mine have. It seems like the Christmas season is getting earlier and earlier these days; before we know it, we'll be seeing Christmas ads in September!
Anyway, speaking of the Christmas season, while all of us no doubt have plenty of work to do between now and Christmas (what with the baking and the decorating and the shopping), we know some of you want to utilize the next few weeks to add another task to your holiday to-do-list: sleep training! Every year, we have a number of families contact our Sleep Helpdesk in early December, eager to get started on sleep training now so that they can have sleeping babies by Christmas. (Because the holidays are so much nicer when you aren't an exhausted, bleary-eyed, zombie, aren't they? 😉 )
And that's what we're talking about in today's article. Is sleep training between now and Christmas break the right idea for your family? And, if so – how should you go about doing it? Read on for details!
Should You Sleep Train Your Baby or Toddler Before the Holidays?
Before we get into the 'hows' of sleep training, let's first take a look at whether or not this is a good plan for your family or not, given the realities of what your particular December will look like.
Sleep training before the holidays may be a good idea if…
…you can fit it into your schedule. Sleep training does require some work (on your part and on your baby's), so if the next few weeks are jam-packed for you, consider waiting until your schedule is lighter
…you will be home for the next few weeks, and will not be doing much traveling. Sleep training goes best when you can do it during a time when you have at least a week (preferably 2) of consistent, normal days at home. Of course, if you start right now, you'll have nearly 6 weeks – plenty of time! 🙂
…you don't have out-of-town visitors coming to stay between now and Christmas (or, if you do have overnight visitors, they are visitors who will accept your sleep training plans and will not criticize, hinder, or discourage you.)
Sleep training before the holidays may not be a good idea if…
…you know you will be too busy to devote your full energy and attention to it.
…you will be doing a lot of traveling (especially a lot of overnight traveling), or you have lots of holiday plans that will keep you away from home and will mean many 'unusual', inconsistent days.
…you have friends or family visiting who will not be supportive of your decision to sleep train.
How To Sleep Train Your Baby Before the Holidays
Now, as for how to work on sleep training your baby or toddler over the break: here are two options for you to explore.

If you want help with sleep training, then contact us!
We offer a fast turn-around on all of our sleep consultation packages – clients usually receive their Personalized Sleep Plan™ within a matter of days after sending us their family sleep history forms. That means that if you were to purchase a consultation package within the next week, you would have your Personalized Sleep Plan™ in plenty of time to start sleep training now, and possibly have a well-rested, sleeping baby by Christmas. Just don't wait too long to contact us; our HelpDesk will be closed for a few days during the week of Christmas (see our holiday hours here).

If you want to handle sleep training on your own, then you may want to do the following…
Work to establish a consistent daytime routine. This means a consistent morning wake-up time and a consistent bedtime. It also means fairly consistent nap and feeding times. Need help figuring out your ideal schedule? Check out our sample sleep and feeding schedules.
Decide whether you're going to work on sleep training for naps first, or sleep training for nights, or both. You can separate out nights and naps, and just pick one to tackle at the start. That can make the process easier on everyone (particularly if you feel anxious about sleep training, or if you have a slow-to-adapt baby who is resistant to change). For more info about nap training vs. night training, read this article. For info about how nap sleep differs from night sleep, read through this article.
Decide on how you're going to approach sleep training. There are lots of ways to sleep train your baby or toddler. And that's a good thing – it allows you to choose a method that's suited to your baby and your unique family situation and parenting preferences. Need help selecting the best method for your family? To see a cheat sheet with 5 of the most common methods explained, click here. For a more thorough explanation of how to sleep train, check out our free guide, 5 Ways to Help Your Child Sleep Through the Night, or our even more comprehensive e-book The 3 Step System to Help Your Baby Sleep (babies) or The 5 Step System To Better Toddler Sleep (toddlers).
Nicole's Note:
"In my experience, the most important step is often the hardest and that's taking the first step in the first place. We have almost 6 weeks before Christmas and many babies will be sleeping MUCH better by then, if you start today!"
A Few Reminders For Families Who Will Sleep Train Before Christmas
A few parting words, before we wrap up this article. First, if you'll be sleep training in the next few weeks, remember that consistency is key. Stick with your sleep training plan for at least a week before making any changes to it. It may take a week or more for some babies to show any improvement, and toddlers may take even longer (2 or 3 weeks, perhaps). With this in mind, don't expect lightning-fast results. You may be able to solve all your child's sleep issues in the course of the next few weeks, but that will not be the case for every family. What you can definitely do, though, is to get a good start on sleep training, and then carry your efforts over into the new year.
Prep For Holiday Sleep Challenges With The Baby Sleep Site®
Sleep challenges do NOT have to make your holidays less merry – we can help! Let us create a Personalized Sleep Plan™ for you, which will outline exactly how you can preserve your little one's sleep during your holiday travels. We'll tell you exactly how to manage naps and bedtime, how to deal with schedule disruptions, and what to do when holiday fun starts to mess with your little one's usual sleep patterns.
Browse our list of consultation package options here.
Once you make your choice and purchase, you will immediately receive an e-mail with your Helpdesk login information. You'll be able to log in and get started immediately!
Want more information about how personalized help works? Check out our FAQ page here, and get answers.
Are you planning to prep for the holidays by working on sleep? If so, share your plans with us! Have tips for other parents? We love hearing those, too – share below!
Our VIP Members Area is packed with exclusive content and resources: e-Books, assessments, detailed case studies, expert advice, peer support, and more. It actually costs less to join than buying products separately! As a VIP member, you'll also enjoy a weekly chat with an expert sleep consultant. And the best part – members receive 20% off all sleep consultation services!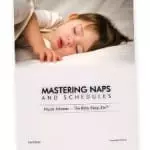 If you're looking for ways to get your baby or toddler into a healthy sleeping routine during the day, I encourage you to explore Mastering Naps and Schedules, a comprehensive guide to napping routines, nap transitions, and all the other important "how-tos" of good baby sleep. With over 45 sample sleep schedules and planning worksheets, Mastering Naps and Schedules is a hands-on tool ideal for any parenting style.


For those persistent nighttime struggles, check out The 3 Step System to Help Your Baby Sleep. Using the same unique approach and practical tools for success, this e-book helps you and your baby sleep through the night.



For those persistent toddler sleep struggles, check out The 5 Step System to Help Your Toddler Sleep. Using the same unique approach and practical tools for success, this e-book helps you and your toddler sleep through the night and enjoy a better daytime schedule.