We're fast-approaching the start of the new year, and as we close out 2015, we thought it would be fun to go back and revisit the 2015 blog articles that you loved most!
With topics ranging from sleep regression help, to answers about gentle sleep training, to age-appropriate napping, these articles were really popular this year. Take a look below, and see if we've included your personal favorites!
10 Baby and Toddler Sleep Articles You Loved In 2015
Nap content remains some of our most popular content, and with good reason: naps can be TOUGH, man! And toughest of all is trying to handle a baby or toddler who just. won't. nap. As we all know, missed naps can spell disaster for sleep; they lead to overtiredness, bedtime drama, increased night waking, and super-early morning wake-up calls. We brought you some tried-and-true napping tips in this article, and you loved them.
Want to revisit our top 7 tips for dealing with a baby who just won't nap? Click this link to learn 7 invaluable tips for babies who just won't nap.
We talk to parents daily who practice attachment parenting – and often, they wonder, "Can I sleep coach and still be an attachment parent?" Well, as we reveal in this post, the answer is a big resounding YES! You can absolutely teach your child to sleep in a very gentle, very gradual way that will jive perfectly with your attachment values.
Want to know how you can sleep coach while practicing attachment parenting? Click the link to learn more!!
The 8-10 month sleep regression is a tough one; that's why we created this sure-fire survival guide. Learn why the 8-10 month sleep regression happens, as well as our top 5 techniques to cope without ruining your whole family's sleep.
Struggling with the 8-10 month sleep regression? Click on over and get the help you need!
We all know that babies are supposed to sleep on their backs, so as to lower the risk of SIDS. But in truth, many babies who can roll start to roll over during sleep and sleep on their stomachs. And this leaves parents understandably worried. We share suggestions for dealing with a stomach-sleeper in this popular article.
Want to know more about how to deal with your stomach-sleeper? Click through for details!
Cry it out is a controversial topic among sleep-training parents…we get that. But it's also a topic that we find many parents have questions about. Well, what if I told you that Nicole herself was available to answer your most pressing CIO questions? She is, in this article! She answers the most common CIO questions we hear in our Helpdesk, and sets the record straight on a variety of CIO-related topics.
Want to see the questions, and hear her answers? Click this link to read the article!
A chart that shows your child's nap needs by age at a glance? Who wouldn't want that?! This chart provides an excellent overview of how your child's nap needs will change over time; when used in conjunction with our sample schedules by age and our custom schedule maker, this nap chart can help you learn exactly when – and for how long – your child should be napping.
Want to know how many naps your child needs, and how long your little one should be sleeping at nap time? Click over to find out!
Sleep regressions are tough; the 2 year old sleep regression is especially challenging. In this article, we lay out 5 causes of the 2 year sleep regression, as well as 5 tried-and-true tips you can use to cope with this tough challenge.
Have a sleepless 2-year old at home? We can help! Read more here.
Sleep training can be overwhelming, man – where do you start? And even more perplexing, what kind of sleep coaching method should you use? From cry it out to no-cry sleep training, there are so many ways to help your baby learn to sleep through the night. But which is right for you?
We're glad you asked! If you are confused about cry it out, controlled crying, Ferberizing, and no-cry sleep training, this article can help. Click to learn which sleep coaching method is right for you!
So many parents want to minimize crying during sleep coaching…but can you sleep train gently AND effectively? You can, using gentle sleep coaching methods. We share our top gentle sleep coaching strategies and tips in this popular post.
Want to learn how to gently and effectively sleep coach your baby? Click here!
Boy, did you ever love this one!! And we don't blame you; who doesn't love super-helpful, printable charts? In this article, we shared our recommendations for the best bedtimes at every age and stage, from birth through toddler-hood. And that's not all – we also shared general sleep tips for each age, as well as total sleep ranges and average "wake times" that are best for each stage. So yeah, this is basically your one-stop article for sleep! And because we love you, we made it printable – print off copies for yourself, for your friends, for your family members — print as many as you want, and use this handy resource again and again!
Want to know when exactly we think you should be putting your baby or toddler to bed? Look no further – click over to read (and print!) our handy bedtime chart.
Make 2016 Your Year Of Peaceful Sleep, With Help From The Baby Sleep Site®!
Ready to banish your sleep challenges once and for all, and start the new year off rested and refreshed? We can help!! Our team of expert sleep consultants is standing by, ready to craft a Personalized Sleep Plan™ that's 100% personalized to fit your baby's needs and personality, and to match your parenting philosophies and goals.
Browse our list of consultation package options here.
Once you make your choice and purchase, you will immediately receive an e-mail with your Helpdesk login information. You'll be able to log in and get started right away!
Want more information about how personalized help works? Check out our FAQ page here, and get answers.
Which articles were your favorite this year? Did any particular favorites stand out? Share your thoughts with us!
Our VIP Members Area is packed with exclusive content and resources: e-Books, assessments, detailed case studies, expert advice, peer support, and more. It actually costs less to join than buying products separately! As a member, you'll also enjoy a weekly chat with an expert sleep consultant. And the best part – members receive 20% off all sleep consultation services!
For those persistent nighttime struggles, check out The 3 Step System to Help Your Baby Sleep. Using the same unique approach and practical tools for success, this e-book helps you and your baby sleep through the night.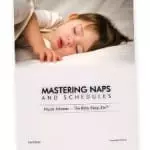 If you're looking for ways to get your baby or toddler into a healthy sleeping routine during the day, I encourage you to explore Mastering Naps and Schedules, a comprehensive guide to napping routines, nap transitions, and all the other important "how-tos" of good baby sleep. With over 45 sample sleep schedules and planning worksheets, Mastering Naps and Schedules is a hands-on tool ideal for any parenting style.


For those persistent toddler sleep struggles, check out The 5 Step System to Better Toddler Sleep. Using the same unique approach and practical tools for success, this e-book helps you and your toddler sleep through the night and enjoy a better daytime schedule.