Well, readers, you know what they say — new year, new start! If your baby or toddler is struggling to take restorative naps, or is having a hard time sleeping through the night, now is the time to take action! With some work on your part (and some help from those of us here at The Baby Sleep Site®), 2015 really can be a year of peaceful sleep for your whole family.
With that in mind, here are are 15 tips you can use to get started on improving your baby or toddler's sleep, and to ensure that you have a well-rested year ahead. 🙂
15 Tips for Better Baby and Toddler Sleep in 2015
Change your lifestyle

Instead of making a long list of resolutions, commit to making a lifestyle change. Just like a crash diet doesn't work in the long term, a 'quick fix' probably won't provide lasting changes in your baby or toddler's sleep habits. Instead, focus on making a lifestyle change, in which you change the way you view your baby's sleep. Commit to getting rid of unhealthy sleep habits (like falling asleep in front of the TV, or having inconsistent bedtimes).

Do your homework

Most of the parents who will visit this site in the next year are well-informed and well-read, so this goes almost without saying, but do some reading and research about your baby's sleep and make sure you know age-appropriate milestones. Our blog is a great place to start! 😉

Have realistic expectations

While we have helped some families achieve miraculous results in just one e-mail or phone call, that certainly isn't our norm. Some families need 30 days of unlimited e-mails, and frequent tweaks to their Personalized Sleep Plans™, before they see results. We aren't miracle workers, but we d keep working with you to find THE solution that works for YOUR family. Your baby is unique and may or may not respond as quickly as some of the lucky few who have success in one or two nights. So please, have realistic expectations for your baby. Know that it may take days or perhaps even a few weeks to see any improvement. If you are realistic, you will have less frustration and more success, since you are less likely to give up before he has time to learn. This is especially true for slow-to-adapt babies.

Stop comparing your baby to your friend's baby

It's soooo frustrating when your friends around you all have babies who sleep great or did after five minutes of crying or something. Believe me, I know! But try not to believe the many 'myths' your friends may tell you about sleeping through the night. And consider that a) not all people define "sleeping well" the same way (some might not mind replacing a pacifier three or four times per night, but you might), b) it doesn't mean they won't have different sleep issues later (babies change a lot in the first two years!) and c) all babies have easy and hard things about them (some might struggle with sleep and others with eating, for example).

Trust your instincts

Sometimes our instincts are wrong (like if you think keeping baby up later will give you more sleep, when usually the opposite is true), but many times they are right! You know your baby best. If you start to wonder if you are making too many excuses for bad sleep, you'll know it's time to make a change.

Plan for setbacks

No doubt that just when you figure out the first thing, a second thing pops up: "She was sleeping great and then learned to roll! AAAHHH!" Teething, sleep regressions, illness, growth spurts – setbacks like these are all normal, so be prepared for them.<

Don't put off sleep training because you think it's "too early" or "too late"

True, there are 'ideal windows' for sleep training – and you can see them in this past article. But here's the thing – there's no time like the present! If you have a newborn on your hands, you can start working on sleep right now – today – using our e-Book Essential Keys to Your Newborn's Sleep. It'll help you lay a foundation of healthy sleep habits that'll last a lifetime. And if you have an older toddler on your hands, whose sleep associations are deeply entrenched? It's NOT too late to sleep train – we have so much experience in helping parents sleep train their toddlers! (We wrote a book about that, too – it's called The 5 Step System To Better Toddler Sleep.)

Set goals

One helpful step you can make is to set (realistic) goals for your baby's sleep. If you don't know where you want to go, it's very hard to find a path there. Make sure that your goals are specific – instead of setting a goal like 'sleep through the night', try setting one like 'down from 3 night wakings to 2 within first 10 days'.

Make a Plan

If you're going on a road trip across country, most people make a plan. Some will plan it down to the last detail, including where they will stop for potty breaks, while others will make looser plans. If they make it to a nearby city to their planned stop, they might stop sooner or later, while others will do anything to stick to their plan and stop when and where they planned to stop. Neither of these plans are 'better' – both reflect the personality types of the people who made them. So, regardless of your personality type, remember that success usually starts with a plan (even if it's not super-detailed). Now, as to how to get a sleep plan – we can make one for you, or you can access our sleep plan template and workbook in the Members Area.

Get Support

Whether it's another friend going through a similar situation, your partner/spouse, a friend on Facebook, your parent helping you through, or one of our sleep consultants, one thing that helps you succeed in making a big change in your life is your support network. Holding yourself accountable by "checking in" with someone also helps you succeed. So, try to get your support lined up before you start.

Make sure to lay the groundwork before you start sleep coaching

There are a few things you should do before you start any kind of sleep training, including catching up on sleep (both you and your baby or toddler should do this) and possibly visiting your doctor, if applicable. To read the full list, check out 5 things to do before sleep training.

Try keeping a sleep log

You can do this before you start sleep training, to determine how much sleep your baby is getting, and to spot any trends in sleep. But it's also a good idea to keep a sleep log/journal while you are sleep training. Keeping a record of what works (and what doesn't), and charting your baby or toddler's progress over time, will be a big help to you as you work on sleep.

Work on a great schedule

Sometimes, small changes to your baby's sleep and feeding schedule is enough to make a big different in sleep. For instance, if you are struggling with night waking, try adding in an extra feeding to your daytime schedule. Or, examine the timing of your baby's naps, and make sure they don't fall too closet bedtime (and that they aren't forcing your baby to stay awake too long). I know this may seem like a big task, but we have a ton of resources to help! Take a look at our sample sleep and feeding schedules by age, or try making a customized nap schedule for your child, using our custom sleep schedule generator.

Stay consistent!

I know, I know — we sound like a broken record, right? 😉 We say this a lot, but it's an important point to remember! The number one key to successful sleep training is consistency. You have to give a plan time to work, and you have to faithfully stick to that plan, before you'll ever start to see progress. So don't throw in the towel after just a few nights – instead, stick with it. If you haven't seen any meaningful changes in 7-10 days, then consider making changes to your plan.

Take that first step

Why is a bullet point about taking the first step the very last thing on our list? Because once you have your plan, taking that first step is often the hardest. Very often we build up how terrible sleep training will be in our head and, often, it's worse in our head than in reality. We're afraid we'll be sleep training a tortoise and we'll feel guilty because our baby won't sleep and it's our fault. The first step in solving any problem is usually the most difficult, but it's also one of the most important.
Remember – your family can do this! Take that first step today, and you'll be well on your way to a 2015 that's filled with relaxing, peaceful nights!
And speaking of taking that first step, remember – you don't have to do it alone. You can call in a pro to help! Our team of expert sleep consultants is ready to create a Personalized Sleep Plan™ just for your family. The plan will walk you through every step of the sleep coaching journey, and will be 100% personalized to your child's personality and needs, and will mesh with your parenting goals and philosophies.
Browse our list of consultation package options here.
Once you make your choice and purchase, you will immediately receive an e-mail with your Helpdesk login information. You'll be able to login and start your Family Sleep History form right away – it's that simple!
Want more information about how personalized help works? Check out our FAQ page here, and get answers. You can also take a tour of the Helpdesk.
What are your sleep-related plans for 2014? Any of you planning to sleep train? Feel free to ask questions and share your tips below – we love hearing from you!
Our Members Area is packed with exclusive content and resources: e-Books, assessments, detailed case studies, expert advice, peer support, and more. It actually costs less to join than buying products separately! As a member, you'll also enjoy a weekly chat with an expert sleep consultant. And the best part – members receive 20% off all sleep consultation services!

https://www.babysleepsite.com/wp-content/uploads/2013/11/Essential-Keys-to-Newborn-Sleep.jpg">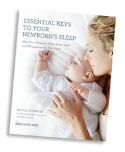 Essential Keys to Your Newborn's Sleep is THE newborn sleep book that will help you to not only improve your newborn's sleep using gentle, sleep-inducing routines – it will also answer your feeding and newborn care questions. You can even buy a bundle package that includes the e-book AND a Personalized Sleep Plan™ PLUS a follow-up email to use for further support!


For those persistent nighttime struggles, check out The 3 Step System to Help Your Baby Sleep. Using the same unique approach and practical tools for success, this e-book helps you and your baby sleep through the night.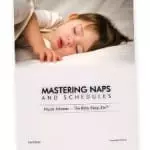 If you're looking for ways to get your baby or toddler into a healthy sleeping routine during the day, I encourage you to explore Mastering Naps and Schedules, a comprehensive guide to napping routines, nap transitions, and all the other important "how-tos" of good baby sleep. With over 45 sample sleep schedules and planning worksheets, Mastering Naps and Schedules is a hands-on tool ideal for any parenting style.


For those persistent toddler sleep struggles, check out The 5 Step System to Help Your Toddler Sleep. Using the same unique approach and practical tools for success, this e-book helps you and your toddler sleep through the night and enjoy a better daytime schedule.