"Oh, sure, my baby sleeps – just not in the crib."
Sound familiar? So many of our Baby Sleep Site® families tell us their babies sleep beautifully in moms arms, in the baby sling, in the stroller, in the car seat, in the swing…but NOT in the crib. And since crib sleep is what many parents are working towards, this can be quite a problem!
Why Baby Won't Sleep In The Crib
If you think about it, it makes sense, right? Your arms are so warm and snuggly (and they smell like you!) In the sling, baby is pressed right up against you. And the car seat, stroller, and swing – they move, just like your baby did when she was in your womb. Simply put, babies prefer to be held snugly and gently rocked, because that's exactly what they had for 9 months during your pregnancy.
But the crib? It's flat, it's stationary, and it's decidedly un-snuggly (especially if you follow safe sleep guidelines, and don't allow soft objects or loose blankets in the crib). No wonder, then, that baby would much prefer to sleep on you, or in a snuggly, moving contraption, like the swing.
3 Tips To Help Baby Sleep In The Crib
How can you gently encourage your baby to sleep in the crib? Try the following tips:
Swaddle, swaddle, swaddle! If you're not already, try swaddling your baby for sleep. Swaddling can help baby feel more secure, since the swaddle sort of feels like mom's arms, or like the coziness of the sling or baby swing. If your baby is too bit (or too old) to be swaddled tightly in a blanket, try a Zipadee-Zip – it offers more range of movement, and it zips closed (and is, therefore, super-secure – good for older babies), but it still provides the snuggly security that comes with swaddling
Eliminate movement slowly. If your baby's particular sleep association has to do with movement (rocking in your arms, or in the baby swing, for example), start by eliminating the movement. For example, if your baby will sleep only in the swing, continue putting your baby in the swing at sleep times, but gradually phase out the swinging. This sleep training technique is known as "fading". Once your baby has learned to sleep without movement, you can switch to putting baby to sleep in the crib.
Put baby to bed drowsy, but awake. Once you have gotten your baby used to sleeping without movement, and without being held in your arms or in the sling, it's time to try putting your baby down in the crib drowsy, but awake. This is key – your baby needs to know she is falling asleep; this is an important step on the road to sleeping through the night. You can help your baby become drowsy, but then be sure she's at least slightly awake when you put her down in the crib. You can gradually work towards baby being fully awake when she goes down for naps and at bedtime.
The beauty of these tips is that they are suitable for babies of any age. They're so gentle, you can even use them to help a newborn sleep!
Baby Won't Sleep In The Crib? We Can Help!
Teaching your baby to sleep independently, in the crib, can be a monumental task. That's why we offer personalized help from a team of highly-trained sleep consultants. When you connect with a consultant, she'll create a Personalized Sleep Plan™ for your family that will guide you through every step of teaching your baby to fall asleep independently (which is the first step on the road to sleeping through the night).

Browse our list of consultation package options here.

Want more information about how personalized help works? Check out our FAQ page here, and get answers.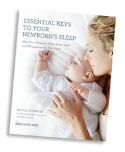 Need help encouraging your newborn to sleep better, and to sleep longer stretches at night and during the day? Check out Essential Keys to Your Newborn's Sleep, the latest e-Book from The Baby Sleep Site®. Essential Keys lays out everything you need to know about helping your baby to sleep better right from the start. It also includes information on feeding (both breast and bottle), baby communication, bonding with baby, daily routines, sample sleep schedules, and more.

For those persistent nighttime struggles, check out The 3 Step System to Help Your Baby Sleep. Using the same unique approach and practical tools for success, this e-book helps you and your baby sleep through the night.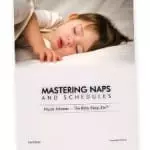 If you're looking for ways to get your baby or toddler into a healthy sleeping routine during the day, I encourage you to explore Mastering Naps and Schedules, a comprehensive guide to napping routines, nap transitions, and all the other important "how-tos" of good baby sleep. With over 45 sample sleep schedules and planning worksheets, Mastering Naps and Schedules is a hands-on tool ideal for any parenting style.
Or, join our VIP Members Area packed with exclusive content and resources: e-Books, assessments, detailed case studies, expert advice, peer support, and more. It actually costs less to join than buying products separately! As a VIP member, you'll also enjoy a weekly chat with an expert sleep consultant.
Can't decide which product or service is right for you? Visit our Getting Started Page for help.