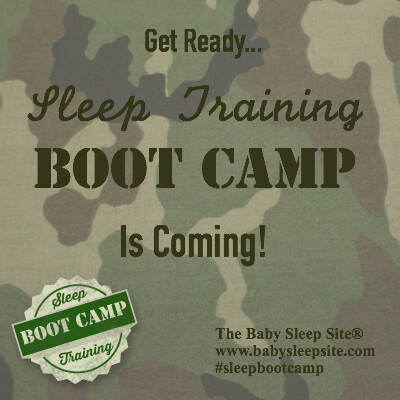 Maybe you've been putting off sleep training. Maybe you've tried sleep training before, but without success. Maybe you've felt too busy, or too uncertain (or maybe just too anxious) to try sleep training, even though you know it needs to happen.
Well, readers, the time is now! Next month, we are kicking off our first-ever sleep training boot camp. You've probably heard of boot camp for your body – well, this is boot camp for your (and for your baby's or toddler's) sleep!
All month long, on Tuesdays and Thursdays, we'll be sharing loads of practical sleep training tips, all designed to help you conquer sleep coaching and make big, meaningful improvements to your baby or toddler's sleep. We will look at…

…5 things to do before you start sleep coaching.
…why you need to make small feeding and schedule changes before you sleep coach.
…how to create and implement a sleep training plan.
…how to stay consistent (and when it's time to change your plan).
…why naps can be extra challenging, and how to nap train.
…the most common sleep coaching setbacks, and how to handle them.
And you never know…we may be offering some discounts here and there!! So be sure to check back in next week, when we kick of Sleep Training Boot Camp!