I never really gave our sleeping situation much thought before we had kids. We weren't adamant crib folks, but we weren't entirely certain that co-sleeping was a good fit either.
Then our son was born early and was roughly the size of a cantaloupe when we brought him home. We were so afraid we would roll over him in our sleep (or worse, my postpartum hunger would mistake him for a sleeve of Girl Scout cookies and I would gobble him up as a midnight snack) that it solved our sleeping arrangements for us. Plus, our house was small enough to see his crib from our bed, so it felt like he was almost in the same room.
My daughter's arrival forced my husband and I to move downstairs to the basement bedroom so she could have a room of her own. To avoid having to run up and down stairs all night long, we tried having her sleep in our room when we brought her home.
However, she wasn't the quietest of sleepers, grunting and whinnying throughout the night. It didn't matter if she was in her bassinet, nestled in between my husband and I, or resting on my chest, she still made our room sound like a farm at daybreak. So, to try and encourage more restful sleep for all of us, we put her back in her crib.
It wasn't that we didn't agree with co-sleeping, it just didn't seem right for us.
But we would give it the old college try on occasion.
When my son was in Kindergarten, he started asking my husband or I to "sleep over" in his bed from time to time, and since he was an easy sleeper, we'd take him up on it.
Was it the most restful night? It wasn't ideal, and there was an encroachment of space and the scattered kick or two. But it wasn't the worst night's sleep ever.
That would happen many years later.
The Night I Co-Slept With My Daughter (Or, The Night Of No Sleep)
On vacation one summer, the pull-out sofa bed in the living room that my husband and I planned on sleeping was about as comfortable as sleeping in a sink hole, so we put the kids in one of the double beds in the bedroom so we could take the other one when we went to sleep later.
Five minutes after bedtime, my son (a "head hits the pillow and he's out" kind of kid) couldn't handle the full-scale monologue to her stuffed animal that my daughter needs to perform to get to sleep. He came marching out to the living room and declared "This isn't working" with the conviction of a Forbes Fortune 100 CEO.
So, it was decided that we would split the kids up between the two beds so they could both fall asleep as they needed to. When it was time for the adults to head to bed, we'd each sleep with one of the kids. My husband took our son, and I took our daughter's bed.
Crawling in to bed next to her limp, sleeping body was adorably cute and heartwarming. And the first time she snuggled up to me and whispered "Mama" in her sleep with a grin on her face was touching.
But it was all downhill from there.
The prefix "co" in co-sleep indicated that both of us would be sleeping, right? Yet, it didn't feel so symbiotic.
My daughter was like a heat seeking missile, finding me no matter how far away I scooted, and at one point, half of my body was draped off the side of the mattress, as I held on tight for what little real estate I had left on the bed.
And then, there was the kicking. My goodness, the kicking. And the nudging. And the elbows and knees in my back, face, chest, throat.
I don't think I slept longer than 5-minutes at a time before being pounded like a whack-a-mole. With each hit, I found myself praying for daylight. And when it finally came and my sleeping beauty opened her eyes in the morning, I asked her how she slept.
Certainly, she couldn't have had a restful sleep, right? I mean, with all that movement? For crying out loud, she fell out of the bed at one point!
"Good. Really good."
Well, at least one of us did.
I resorted to the pull-out sofa the rest of the trip, grateful that despite the 15-degree slant I was sleeping on, and the coil marks on my torso when I woke, I knew I'd at least escape being pummeled in my sleep.
Still, there's a part of me that wishes it would have worked out. I wanted it to. I had visions of my daughter and I cuddling and spooning during a rejuvenating night of sleep. Perhaps one day in the future we'll try it again.
When she's older. And I've purchased full body protective gear.
Co-Sleeping Or Not: HERE'S How To Solve Your Sleep Problems
Whether you co-sleep or not, one thing is certain: if your baby is up all night, then you are, too! If you're losing precious sleep, but aren't sure how to solve your little one's sleep challenges, why not try a personalized consultation from The Baby Sleep Site®? Your consultation will allow you to work one-on-one with an expert sleep consultant. Your consultant will craft a Personalized Sleep Plan™ just for your family, walk you through each step of implementing the plan at home, and then will support you throughout the process.

Browse our list of consultation package options here.

Once you make your choice and purchase, you will immediately receive an e-mail with your Helpdesk login information. You'll be able to login and start your Family Sleep History form right away – it's that simple!
Want more information about how personalized help works? Check out our FAQ page here, and get answers. You can also take a tour of the Helpdesk.
Your turn, parents – are you committed co-sleepers? Are you co-sleeping to survive, but wishing you could stop? Share your story with us!
Our Members Area is packed with exclusive content and resources: e-Books, assessments, detailed case studies, expert advice, peer support, and more. It actually costs less to join than buying products separately! As a member, you'll also enjoy a weekly chat with an expert sleep consultant. And the best part – members receive 20% off all sleep consultation services!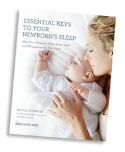 Essential Keys to Your Newborn's Sleep is THE newborn sleep book that will help you to not only improve your newborn's sleep using gentle, sleep-inducing routines – it will also answer your feeding and newborn care questions. You can even buy a bundle package that includes the e-book AND a Personalized Sleep Plan™ PLUS a follow-up email to use for further support!


For those persistent nighttime struggles, check out The 3 Step System to Help Your Baby Sleep. Using the same unique approach and practical tools for success, this e-book helps you and your baby sleep through the night.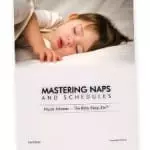 If you're looking for ways to get your baby or toddler into a healthy sleeping routine during the day, I encourage you to explore Mastering Naps and Schedules, a comprehensive guide to napping routines, nap transitions, and all the other important "how-tos" of good baby sleep. With over 45 sample sleep schedules and planning worksheets, Mastering Naps and Schedules is a hands-on tool ideal for any parenting style.


For those persistent toddler sleep struggles, check out The 5 Step System to Help Your Toddler Sleep. Using the same unique approach and practical tools for success, this e-book helps you and your toddler sleep through the night and enjoy a better daytime schedule.