If you've been a reader of The Baby Sleep Site® for a while, then you know a thing or two about sleep associations, don't you? You've no doubt read our sleep association blog post, and have learned all about how certain habits that your baby associates with sleep (like nursing to sleep, or rocking to sleep, or being held during sleep) can cause big, huge sleep problems that affect the whole family.
And you've no doubt learned that sleep training is the process of gently weaning your baby away from any negative sleep associations, and teaching your little one how to fall asleep independently, without ongoing help from mom or dad.
But what if I told you that not all sleep associations are bad? Sleep associations tend to get a pretty bad rap, but that's not necessarily fair. I think when most of us hear 'sleep habits', we tend to think about bad habits – but the truth is, good, healthy sleep habits do exist, and what's more, they are key in helping your baby or toddler sleep well.
Healthy Sleep Habits: How Babies and Toddlers Form Sleep Habits
If one thing is true, it's that babies and toddlers tend to form habits with lightning-fast speed. Do something consistently enough, for several days in a row, and your little one will come to see that as the norm, and will expect it. We as parents can use this in our favor; it's this trait in our children that allows us to teach good habits and to build positive character traits. For example, if we consistently require that our child say "please" before we hand them a snack, or help them with a task, then it won't be long before that child says please habitually.
But this can backfire, too. Sometimes, things that we DON'T want to become habitual actually do – you allow your child to watch TV for 2 hours each morning while he's sick with the flu, and he comes to expect 2 hours of TV time EVERY morning, even after he's healthy. And the same goes for sleep – sometimes, we do things that we mean to be temporary (like nursing to sleep after every night waking, or holding the baby for every nap), and then suddenly, BOOM – our child has come to understand that this is standard and should happen every day (or night).
Good vs. Bad (or Healthy vs. Unhealthy) Sleep Habits
So how can we distinguish healthy sleep habits from unhealthy sleep habits? First, it's important to remember that there is no "script" for sleep – one family's huge sleep problems are another family's norm. And things that some parents consider problematic (like nursing to sleep 5 times a night), other parents don't mind doing at all – or even do intentionally. So keep in mind that NOTHING about your baby's sleep is a problem until it's a problem for you.
Keep in mind also that every baby is different, and that means sleep needs differ from child to child. Your child may be completely rested after 3 or 4 nighttime wakings, or with naps that are on the short side – while another child may be overtired and cranky if even one daytime nap is off.
Now, as for what makes a sleep habit healthy vs. unhealthy – in general (after taking your parenting preferences and your child's sleep needs and temperament into account), sleep habits that heavily involve you "doing" something tend to be less healthy than sleep associations that require little to no work from you. Here are some examples to illustrate this idea:
FEEDING: If your baby needs you to feed him all the way back to sleep after every interrupted waking at night and during naps, that's probably an unhealthy sleep habit. But if your baby simply needs you to feed him until he's drowsy, that's very likely a healthy, manageable sleep habit.
ROCKING: Same as above – if you have to rock your baby all the way to sleep every time she wakes, that's probably unsustainable for you, and therefore is an unhealthy sleep habit. But if you simply need to rock until drowsy, that may very well work for all of you.
PACIFIER: If you have to replace the pacifier for your baby every single time it falls out, that's an unhealthy sleep habit – but if your baby can replace the pacifier himself, and doesn't need you to help when it falls out in the middle of the night, then the pacifier can actually be a healthy sleep association.
COSLEEPING: If you are co-sleeping out of desperation, because it makes it easier to nurse your baby all night long, but you don't actually WANT to share a bed with your baby, then this is most likely an unhealthy sleep habit. But if you are cosleeping intentionally, and have worked to ensure that both you and your baby are getting enough sleep, then this can be a healthy sleep association.
LOVEY: If YOU are your child's lovey, and that's standing in the way of you getting the sleep you need, then that's an unhealthy sleep association – but if your child's lovey is something like a blanket, or a small stuffed animal, then the lovey is a great sleep association, as it allows your child to soothe and settle without your help.
Why Healthy Sleep Habits Matter
I know that for some of you, what I'm saying here is nothing new. But here's why this distinction between healthy and unhealthy sleep habits matter: your child will always have sleep habits. There is no such thing as habit-free sleep. So your goal in sleep training is not simply to wean your child away from unhealthy sleep habits and associations – it's to replace those with healthy sleep habits that allow your child AND you to get more sleep. What exactly those healthy sleep habits look like is, of course, entirely up to you. For instance, some families introduce the pacifier as a healthy sleep habit, while others are working to wean away from it because it's a negative sleep association. But it's key to remember that your child will always have habits surrounding sleep – wearing certain jammies, for instance, or doing the bedtime routine in a certain order, or stroking a special blanket before falling asleep.
And really, when you think about the way you fall asleep – is it any surprise that your child needs healthy sleep habits? I don't know about you, but I have lots of little routines and habits surrounding my own sleep – for instance, I absolutely cannot sleep unless I read for at least 10 minutes before bed. You probably have your own little unique pre-bed habits and rituals as well. True, some of us are probably more habit-driven than others, but even preferring one sleeping position to another, or sleeping on the same side of the bed, is a kind of sleep habit. So is it any wonder that our little ones need the same?
The key is simply to ensure that your baby or toddler's sleep habits are actually encouraging and helping sleep, and not disrupting it. And if that process is proving daunting or difficult for you, remember – we can help! Our team of expert consultants is ready to offer you compassionate, caring support that is 100% personalized to your unique situation. We will craft a Personalized Sleep Plan™ specifically for your family, that walks you through every step of night weaning, in a way that matches your goal and parenting style.
Browse our list of consultation package options here.
Once you make your choice and purchase, you will immediately receive an e-mail with your Helpdesk login information. You'll be able to log in and get started immediately!
Want more information about how personalized help works? Check out our FAQ page here, and get answers.
Tell us about your little one's sleep habits – healthy or unhealthy? Any tips to share about how to build healthy sleep associations? Share them below!
Our VIP Members Area is packed with exclusive content and resources: e-Books, assessments, detailed case studies, expert advice, peer support, and more. It actually costs less to join than buying products separately! As a VIP member, you'll also enjoy a weekly chat with an expert sleep consultant. And the best part – members receive 20% off all sleep consultation services!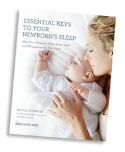 Essential Keys to Your Newborn's Sleep is THE newborn sleep book that will help you to not only improve your newborn's sleep using gentle, sleep-inducing routines – it will also answer your feeding and newborn care questions. You can even buy a bundle package that includes the e-book AND a Personalized Sleep Plan™ PLUS a follow-up email to use for further support!


For those persistent nighttime struggles, check out The 3 Step System to Help Your Baby Sleep. Using the same unique approach and practical tools for success, this e-book helps you and your baby sleep through the night.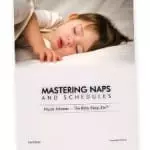 If you're looking for ways to get your baby or toddler into a healthy sleeping routine during the day, I encourage you to explore Mastering Naps and Schedules, a comprehensive guide to napping routines, nap transitions, and all the other important "how-tos" of good baby sleep. With over 45 sample sleep schedules and planning worksheets, Mastering Naps and Schedules is a hands-on tool ideal for any parenting style.


For those persistent toddler sleep struggles, check out The 5 Step System to Help Your Toddler Sleep. Using the same unique approach and practical tools for success, this e-book helps you and your toddler sleep through the night and enjoy a better daytime schedule.