Don't let that title make you angry — this isn't an article written to criticize stay-at-home parents! In fact, this author just so happens to be one. 😉 Here at The Baby Sleep Site, we have the utmost respect for parents who choose to stay at home and raise their babies. For most parents, the decision to leave the workforce and stay at home represents a sacrifice of not just money, but of career ambitions, job-related goals, and even adult interaction! (Although we're betting most stay-at-home parents out there consider the sacrifice worth it 🙂 ) We know first-hand that stay-at-home parents do NOT have it easier!
Many people are quick to cite the benefits of staying at home, and the benefits certainly are many. But staying at home can have its drawbacks, too, and those drawbacks can include poor quality of sleep for your baby. Through our work with parents over the years, we've found that sometimes, stay-at-home parents unintentionally sabotage their babies' sleep. Let's explore things you can keep in mind, if you're home with the baby.
Flexible Hours
Most of the time, staying at home means that a parent has flexible hours. No more rigid 9-5 schedule; a stay-at-home parent's schedule can follow baby's schedule! There are benefits to that flexibility, of course. For example, stay-at-home moms often find it much easier to breastfeed than working moms. Or what about when your baby or toddler is ill? If you're a stay-at-home parent, taking a sick day is really no problem at all!
Nicole's Note:
"Stay-at-home parents (or working parents with in-home flexible caretakers) have the wonderful ability to adjust schedules on a daily basis for their baby. This is SO important in the early days when baby is napping frequently, especially if a baby is sensitive to being over-tired and doesn't nap well, if kept awake too long. Add to the fact that baby can be put down in a quiet place to sleep and your baby's sleep can flourish!"
But, is there such a thing as too much flexibility? Since stay-at-home parents are better able to "sleep when the baby sleeps" (Ha! I know many would laugh at that), they may be more inclined to put off sleep training and continue to get up night after night, many times each night, long after it's considered necessary. Because stay-at-home parents might have a little less incentive to sleep train (due to their flexible hours), they may be more likely to rock or feed their little ones to sleep, causing their babies to develop sleep associations. This isn't always the case, of course, but it's certainly a possibility.
Inconsistent Schedules
Inconsistent schedules tend to go hand-in-hand with flexible hours. For many stay-at-home parents, their schedules are whatever they want them to be. If breakfast doesn't happen until 10 a.m., that's okay! If the "afternoon" nap starts around 6 p.m., no big deal! Again, there are definite benefits to having such flexibility in a schedule. Even the most routine-oriented parent needs a little flexibility — life happens, after all!
However, flexible schedules can also mean inconsistent schedules. If lunch starts at 11:30 one afternoon and 2:00 the next, it can really throw your baby off (especially if your baby has a sensitive temperament or slow-to-adapt personality and needs a consistent routine.) The more inconsistent your schedule, the less likely it is that your baby's going to nap well during the day; when she doesn't nap well during the day, it can lead to more waking at night. Most babies tend to thrive with a predictable naptime routine in place, so if your schedule tends to be inconsistent, it's likely your baby's sleep will suffer.
Nicole's Note:
"One thing I see a lot is once a baby becomes a toddler, the flexibility in moving nap times based on when baby wakes was once an asset, but now promotes waking too early in the morning or other schedule problems. Sometimes too much flexibility can actually be a bad thing, depending on the baby and the specific problem at hand."
Stay-At-Home Parents and Working Parents
Please know that we're not labeling all stay-at-home parents as "Sleep Sabotagers". We know that plenty of stay-at-home parents understand the importance of a good night's sleep and work hard to make sure their babies get the sleep they need. What's more, we're fully aware that there are plenty of working parents out there who might qualify for the "Sleep Sabotager" label! For example, working parents might be more inclined to keep a baby up way past bedtime, in the hopes of squeezing in a little extra quality time. Or perhaps a working parent, who's already worn out from a week at the office, might not have the energy and stamina necessary to sleep train consistently. All we're suggesting here is that total flexibility of schedule, one of the major benefits of staying at home, can backfire when it comes to sleep.
Nicole's Note:
"The best piece of advice I can give others is to do what works best for your family. I hear both at-home and working parents want their baby to 'adapt to their lifestyle' rather than the parents adapt to the baby's. Instead of thinking of it that way, plan to have your baby join your family and do what's best for all of you. You wouldn't force a spouse to adapt to your schedule. You'd compromise and find one that works for both of you. Maybe you planned to take your baby to all these functions and make him 'get used to it' but that doesn't work for all babies. At the same time, letting your baby dictate the entire routine/schedule can backfire just the same."
Baby Sleep Help That Works – Guaranteed!
Regardless of whether you work at home, as a full-time mom, or whether you work outside the home, the fact remains: baby sleep problems can be tough to solve! Between long night wakings, struggles at bedtime and naps that feel all over the place, you may feel like you're at your wits end. Well, put your mind at ease – you came to the right place! Our consultants at The Baby Sleep Site® specialize in creating Personalized Sleep Plans™ that are customized to your own parenting philosophy and working arrangements, and that will NEVER make you feel guilty or pressured. Even better, once you have your Personalized Sleep Plan™, your consultant will walk you through each step of implementing it at home.
Browse our list of consultation package options here.
Once you make your choice and purchase, you will immediately receive an e-mail with your Helpdesk login information. You'll be able to login and start your Family Sleep History form right away – it's that simple!
Want more information about how personalized help works? Check out our FAQ page here, and get answers.
What do you think? Did your staying at home (or working) sabotage your baby's sleep? Share your story!
Our VIP Members Area is packed with exclusive content and resources: e-Books, assessments, detailed case studies, expert advice, peer support, and more. It actually costs less to join than buying products separately! As a VIP member, you'll also enjoy a weekly chat with an expert sleep consultant. And the best part – members receive 20% off all sleep consultation services!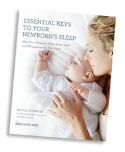 Essential Keys to Your Newborn's Sleep is THE newborn sleep book that will help you to not only improve your newborn's sleep using gentle, sleep-inducing routines – it will also answer your feeding and newborn care questions. You can even buy a bundle package that includes the e-book AND a Personalized Sleep Plan™ PLUS a follow-up email to use for further support!


For those persistent nighttime struggles, check out The 3 Step System to Help Your Baby Sleep. Using the same unique approach and practical tools for success, this e-book helps you and your baby sleep through the night.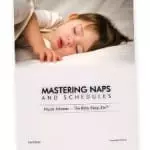 If you're looking for ways to get your baby or toddler into a healthy sleeping routine during the day, I encourage you to explore Mastering Naps and Schedules, a comprehensive guide to napping routines, nap transitions, and all the other important "how-tos" of good baby sleep. With over 45 sample sleep schedules and planning worksheets, Mastering Naps and Schedules is a hands-on tool ideal for any parenting style.


For those persistent toddler sleep struggles, check out The 5 Step System to Help Your Toddler Sleep. Using the same unique approach and practical tools for success, this e-book helps you and your toddler sleep through the night and enjoy a better daytime schedule.

Need help knowing where to start? Visit our Help Me Choose page for helping choosing the Baby Sleep Site® resources that are right for you.