When do babies sleep all night? When will my baby sleep through the night? When will my baby sleep longer at night?
These are all popular questions that bring many of you to The Baby Sleep Site®, looking for answers. And they are questions that we'll be tackling in today's blog post!
What Is Sleeping All Night Exactly?
As always, we have to get our terms straight when we are discussing sleeping through the night. Remember, the medical definition of 'sleeping all night' is just 5 straight hours of sleep with no feedings. However, most of us wouldn't consider 5 hours of sleep very restful ourselves! That's why, when we talk about sleeping all night, we usually mean 8 hours or more. While expecting 12 hours may be too much (some children just aren't ready for that until they're older), working towards 8-10 hours of night sleep is reasonable for most families.
What Happens Before Your Baby Can Sleep All Night
Before your baby can start sleeping all night, there are a number of developmental hurdles she must clear first:
She'll outgrow her startle (or Moro) reflex. The startle reflex causes your baby's limbs to jerk in response to certain triggers, like loud noise, sudden movement, or even a bad dream. This reflex is most apparent in newborns – you may notice your newborn jerks or flails during sleep. Swaddling can help with this, but until the reflex is mostly gone, your baby likely won't sleep through the night. The reflex usually decreases significantly by 3 months and disappears by 4 months.
She'll need to increase her daytime feeding and put on weight. As your baby gets older, she'll become a more efficient eater – that is, she'll be able to get in most of her calories during the day, and sleep longer stretches at night. Additionally, by the time your baby is 11-12 pounds, she is technically heavy enough to go 8-12 hours without food (although don't get hung up on that – in our experience, most babies who weigh 11-12 pounds aren't sleeping anywhere near 8-12 straight hours!).
She'll need to learn to self-soothe. If your baby can calm and soothe herself (by sucking on her fingers or hands, or by cuddling a lovey), then she will be able to soothe herself to sleep when she wakes at night.
She'll need to know how to fall asleep without your help. If your baby can fall asleep at bedtime without you rocking or feeding her, then it's very likely she'll be able to sleep all night long, since she'll be able to easily put herself back to sleep when she wakes between sleep cycles at night.
When Do Babies Sleep All Night?
Obviously, our team of sleep consultants can't exactly peek into their crystal balls to tell you when YOUR baby will sleep through the night (we wish we could, but even we aren't that good! 😉 ).
What we can do, however, is give you some averages that may help:
While some babies will start sleeping 8 hours or more before they are 4 months old, that's rare. Generally, babies who can do this are formula-fed; babies who are exclusively breastfed can rarely go this long without eating at such a young age. What's more, many moms can't go this long without breastfeeding either, as it negatively impacts breastmilk supply.
Many formula-fed babies, and a small percentage of breastfed babies, will sleep all night between 4 and 6 months of age. However, if your baby isn't sleeping all night by this point, it's not necessarily a problem! You can begin to work towards sleeping through the night, if your baby is exclusively on formula, but if your baby is breastfed, feeding at night is perfectly fine between 4 and 6 months.
By 7-9 months, most babies are sleeping through the night. You can expect your formula-fed baby to sleep at least 8-10 hours at night by this point, but your breastfed baby may still need 1-2 night feedings; this is perfectly fine. We usually recommend an attempt at night weaning by 9 months of age, since many babies show signs of being ready at this point, but don't worry if you need to continue to offer 1-2 nighttime breastfeeds to your baby.
By 10-12 months, just about all babies are able to sleep all night without feeding. By this point, unless your baby has a health concern that requires extended feeding, or unless you don't mind night feeding and are okay with 1 or more night feedings, it's a good idea to work on sleep training and night weaning, if your baby is still waking to eat at night.
How To Get Your Baby To Sleep All Night
This is a lot of talk about when your baby might sleep all night…but how do you get to that point? If you know your child is ready to stop feeding at night and sleep all night long (because he shows all the signs of being ready to night wean), how do you get from where you are now to long nights of peaceful, relaxing sleep?
Simple: you sleep coach, my friend!
Sleep coaching, also known as sleep training, is the process of weaning your baby away from any sleep associations. Sleep coaching is also working towards sleeping through the night. Sleep training may or may not involve night weaning. For some parents, night weaning alone solves their problems, while other parents find that even after they night wean, they still need to sleep train and undo any sleep associations their babies have formed. Other parents may want to keep age-appropriate night feedings, but want their babies to sleep well before and after those night feedings. Sleep training can accomplish all these goals.
As for how to sleep train…we have so, so many resources on that very topic! Here are some great places to start:
How To Get From No Sleep At All To Sleeping All Night
If you've endured weeks and months of virtually no sleep at all at night, then you are no doubt overwhelmed and exhausted. This kind of sleep deprivation makes it tough to actually solve your child's sleep problems. This is precisely why we created a system of personalized sleep consulting at The Baby Sleep Site®. You may be too tired and overwhelmed to create a sleep coaching plan of action, but our expert sleep consultants can create your plan for you. Your consultant will work closely with you, and will craft a Personalized Sleep Plan™ just for your family that's based on your unique parenting style and your child's unique personality and temperament. Even better, your consultant will walk you through each step of implementing the plan at home, and then will support you throughout the process.

Browse our list of consultation package options here.

Once you make your choice and purchase, you will immediately receive an e-mail with your Helpdesk login information. You'll be able to login and get started right away – it's that simple!
Want more information about how personalized help works? Check out our FAQ page here, and get answers.
Share your sleep training tips with us – we love to hear from you!
Our VIP Members Area is packed with exclusive content and resources: e-Books, assessments, detailed case studies, expert advice, peer support, and more. It actually costs less to join than buying products separately! As a member, you'll also enjoy a weekly chat with an expert sleep consultant. And the best part – members receive 20% off all sleep consultation services!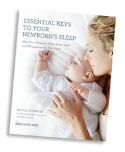 Essential Keys to Your Newborn's Sleep is THE newborn sleep book that will help you to not only improve your newborn's sleep using gentle, sleep-inducing routines – it will also answer your feeding and newborn care questions. You can even buy a bundle package that includes the e-book AND a Personalized Sleep Plan™ PLUS a follow-up email to use for further support!


For those persistent nighttime struggles, check out The 3 Step System to Help Your Baby Sleep. Using the same unique approach and practical tools for success, this e-book helps you and your baby sleep through the night.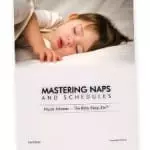 If you're looking for ways to get your baby or toddler into a healthy sleeping routine during the day, I encourage you to explore Mastering Naps and Schedules. This is your comprehensive guide to napping routines, nap transitions, and all the other important "how-tos" of good baby sleep. With over 45 sample sleep schedules and planning worksheets, Mastering Naps and Schedules is a hands-on tool ideal for any parenting style.


For those persistent toddler sleep struggles, check out The 5 Step System to Help Your Toddler Sleep. This e-book helps you and your toddler sleep through the night and enjoy a better daytime schedule.