If you have a toddler who just won't sleep well – who's popping in and out of bed like a jack-in-the-box at bedtime, for instance, or who still wakes frequently at night, or who just won't take long, restorative, consistent naps, despite your best efforts – then odds are you're feeling at your wit's end, and are looking for any (ANY) ideas that'll help you get your toddler sleeping better.
Well, look no further! Today, Renee Frances, author of the adorable Good Night Fairy book series, is here with us today, sharing 5 key facts that will help even the most sleepless of toddlers get the rest they need. Read on to learn more about these 5 keys, and to learn how you can enter to win one of 6 copies of Renee's award-winning book, A Visit From the Good Night Fairy!
5 Facts That Equal Better Toddler Sleep
Consistency is Calming

Your toddler will be more relaxed if she knows what is going to happen next. Predictable schedules and a bedtime routine will set the tone, and help your child to 'wind down' before settling into bed. To help your toddler's body secrete that special 'sleep hormone', melatonin, dim the lights and shut off all screens about an hour before you begin your family's bedtime routine. Ideally, your child's bed time should not only allow her to get adequate sleep; it should ideally allow you and your partner or spouse a few hours of 'down time' without the pitter-patter of little feet.

Deep Breathing is Relaxing

Deep breathing (with focused attention on your breath) is a relaxation exercise that is recognized by the National Sleep Foundation as helpful for people who suffer from insomnia. Interestingly, many children practice 'deep breathing' naturally; their chest and bellies naturally expand with each breath. You can help your toddler intentionally practice deep breathing by having them inhale slowly through their nose, holding their breath for a few moments, then exhale through the mouth. This practice should be as "un-forced" and natural as possible.

Awareness of Surroundings Decreases Anxiety

Your child is less likely to be anxious at night if he knows that his surroundings remain unchanged even when the lights are off. Simply installing a nightlight can resolve your little one's fear of the dark. Sometimes, however, the shadows may be worrisome because their shapes are somewhat unexpected or unfamiliar. To help illustrate the concept that shadows are 'what happen when light can't go through an object', you can show your child how to make a 'shadow puppet' with a flashlight and your (or his) hand, or some favourite toys. Show him how the length of the shadow changes with the angle of the light hitting the object. By taking the mystery out of 'the dark', you may help your child feel less fearful.

Positive Self-Talk Reduces Stress

Positive self-talk and its counterpart, positive thinking, correlate strongly with many important health benefits, including lower levels of distress, lower levels of depression, and greater psychological and physical well-being. Teaching your child the skill of approaching a challenging or unpleasant situation (and for some toddlers, bedtime is just that!) in a more positive way can have both immediate benefits and long-term effects. Guiding your child through some positive self-talk at bedtime can be an effective tool to help your 'reluctant sleeper' to sleep well through the night and have a happier tomorrow.

Rewards Increase the Likelihood of Desired Behaviours

Offering rewards as incentives increases the likelihood of a desired behaviour. Rewards are particularly effective for individuals who are reluctant to perform a 'target' behaviour – like a toddler who's reluctant to go to bed! If the behaviour that you desire is for your child to sleep through the night on her own, reward that behaviour when it happens. In preparation, your child should know that staying in her own room throughout the night may result in a reward.
How A Visit From The Good Night Fairy Can Help Your Toddler Sleep
A Visit from the Good Night Fairy weaves all 5 of these key facts throughout the storyline, making it a great bedtime tool for your toddler This clever and engaging tale unfolds with a typical night in the life of a young family, whose little one seems to have some common night time fears. This night is special, however, because after waking up early and finding her child still in his own bed, Mommy has a chance encounter with the "Good Night Fairy" herself, who places a small gift at the foot of the still-sleeping child's bed!
You can use the themes in this story to your advantage. Be prepared to reward your child the on the very first occasion that he successfully sleeps through the night on his own. The reward should something that your toddler enjoys (e.g., a sticker or a coin), and it can be left for him at the foot of the bed (as the Good Night Fairy does), under the pillow, or even near the bedroom door, if you are afraid your child may wake up if you enter the room.
To ensure that your child understands the connection between sleeping through the night and the gift from the Good Night Fairy (named REMy, after the Rapid Eye Movement stage of sleep), reward the first two or three nights that he successfully sleeps through on his own (this is known as a Continuous Schedule of Reinforcement). After a few nights, switch to a Partial Schedule of Reinforcement, during which your toddler will need to sleep two (or three) nights in a row before receiving a reward. Partial schedules of reinforcement use fewer resources, are very effective, and more likely to help your toddler make sleeping through the night a permanent habit. (Note that it's important that your child does not receive a reward unless he actually sleeps through the night on his own.)
After your child is sleeping on his own for 5-7 consecutive nights, leave your child with a note from 'REMy', congratulating him for being such a 'big kid'. The Good Night Fairy might add that she will still make sure that your child is safe and well through the night, but will no longer leave gifts (which are for children who really need the REMy's help).
How To Win One Of 6 Copies Of A Visit From The Good Night Fairy
The techniques discussed above have been clinically proven to soothe, relax, empower, decrease anxiety, and increase the likelihood of desired behaviour – which means they're perfect tools to use with your bedtime-resistant toddler! Renee's adorable book, A Visit from the Good Night Fairy, incorporates each of these five tools: a consistent bedtime routine, deep breathing, positive self-talk, use of a night light, and positive reinforcement. This Mom's Choice Award-winning children's picture book just may be the perfect tool to help motivate your child to have a more restful night's sleep.
And we bet that whether you have a sleep-fighting toddler at home right now, or whether you want to be ready for the day when your wee babe becomes a sleep-fighting toddler, you'll want to take advantage of this chance to win a FREE copy of your own! Best of all, Renee has graciously agreed to personalize each winning copy with a special note for your family.
Here are the details:
Enter to win any time between 8 a.m EDT, Monday, March 23rd and 8 p.m. EDT, Monday, March 30th.
This giveaway is open to U.S. and Canadian entrants only.
Winners must be willing to provide a mailing address for prize shipment.
Enter to win today, using the Rafflecopter widget below:
As a teacher, businesswoman, wife, and a mom of two lovely young girls, Renee Frances can appreciate the importance of a good night's sleep! Inspired (read: exhausted) by real-life events, Renee penned "A Visit from the Good Night Fairy" with the hopes of helping more little-ones (and their family members!) sleep through the night on their own.


Resources For ALL Your Baby And Toddler Sleep Challenges
No matter what sleep challenges you're facing, our team of expert sleep consultants can help! We're standing by, ready to craft a Personalized Sleep Plan™ just for your family, that's tailored to your unique challenges, goals, and lifestyle.
Browse our list of consultation package options here.
Once you make your choice and purchase, you will immediately receive an e-mail with your Helpdesk login information. You'll be able to login and start your Family Sleep History form right away – it's that simple!
Want more information about how personalized help works? Check out our FAQ page here, and get answers.
Our VIP Members Area is packed with exclusive content and resources: e-Books, assessments, detailed case studies, expert advice, peer support, and more. It actually costs less to join than buying products separately! As a VIP member, you'll also enjoy a weekly chat with an expert sleep consultant. And the best part – members receive 20% off all sleep consultation services!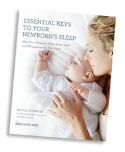 Essential Keys to Your Newborn's Sleep is THE newborn sleep book that will help you to not only improve your newborn's sleep using gentle, sleep-inducing routines – it will also answer your feeding and newborn care questions. You can even buy a bundle package that includes the e-book AND a Personalized Sleep Plan™ PLUS a follow-up email to use for further support!


For those persistent nighttime struggles, check out The 3 Step System to Help Your Baby Sleep. Using the same unique approach and practical tools for success, this e-book helps you and your baby sleep through the night.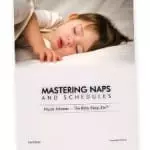 If you're looking for ways to get your baby or toddler into a healthy sleeping routine during the day, I encourage you to explore Mastering Naps and Schedules, a comprehensive guide to napping routines, nap transitions, and all the other important "how-tos" of good baby sleep. With over 45 sample sleep schedules and planning worksheets, Mastering Naps and Schedules is a hands-on tool ideal for any parenting style.


For those persistent toddler sleep struggles, check out The 5 Step System to Help Your Toddler Sleep. Using the same unique approach and practical tools for success, this e-book helps you and your toddler sleep through the night and enjoy a better daytime schedule.