I am working on a series of helpful materials on common toddler sleep troubles and would like to know your #1 question when it comes to getting your toddler to sleep better. What is the biggest challenge when it comes to your toddler and his sleep? Please leave a comment below or e-mail asknicole (at) babysleepsite (dot) com.
What's the #1 thing you want to know about your toddler's sleep?
Support The Baby Sleep Site® Like what you're reading? Help us continue to provide free content and consider a gift for use of our content today. For as little as $1, you can help support The Baby Sleep Site's mission to aid families across the globe to get the sleep they need! Learn More
Need Baby and Toddler Sleep Help? We Have the Resources You Need!
If you are tired of wading through stacks of baby sleep books that just aren't working, if you are beyond exhausted and just can't solve your child's sleep problems on your own...than personalized sleep consulting is for you. Our team of expert consultants will create a Personalized Sleep Plan
®
just for your family and then support you through every step of implementing your plan. We encourage you to consider our personalized, one-on-one
baby and toddler sleep consultation packages
if you want to see real, meaningful results now. Your consultation package also includes ample follow-up help, designed to help you troubleshoot problems and tweak your plan as needed.
For those persistent nighttime struggles, check out
The 3 Step System to Help Your Baby Sleep
. Using the same unique approach and practical tools for success, this e-book helps you and your baby sleep through the night.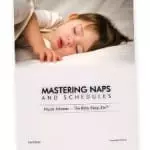 If you're looking for ways to get your baby or toddler into a healthy sleeping routine during the day, I encourage you to explore
Mastering Naps and Schedules
, a comprehensive guide to napping routines, nap transitions, and all the other important "how-tos" of good baby sleep. With over 45 sample sleep schedules and planning worksheets,
Mastering Naps and Schedules
is a hands-on tool ideal for any parenting style.
For those persistent toddler sleep struggles, check out
The 5 Step System to Help Your Toddler Sleep
. Using the same unique approach and practical tools for success, this e-book helps you and your toddler sleep through the night and enjoy a better daytime schedule.
Or, join our
Members Area
packed with exclusive content and resources: e-Books, assessments, detailed case studies, expert advice, peer support, and more. It actually costs less to join than buying products separately! As a member, you'll also enjoy a weekly chat with an expert sleep consultant. And the best part -
members receive 20% off all sleep consultation services
!
Can't decide which product or service is right for you? Visit our Getting Started Page for help.