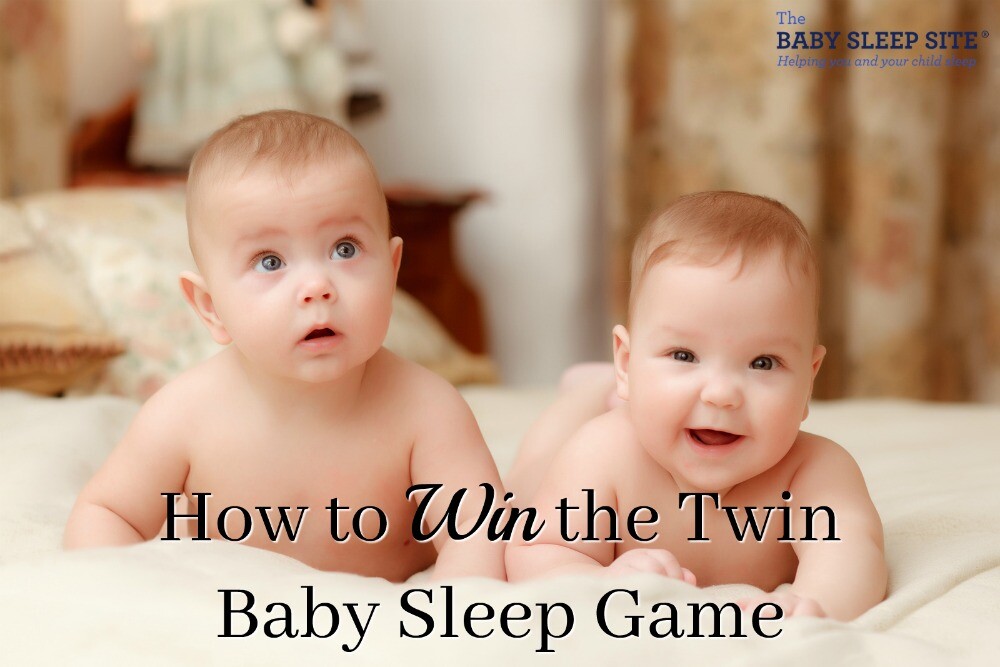 It's that time of year when everyone sets goals for a brand spanking new year. If you are a newbie to the parenting rodeo, your goals probably include attempting to shower more regularly, climbing out from under a mountain of laundry that never seems to be done, and getting some SLEEP! Sleep makes the world go around. If you can get your little cherubs to get some shut-eye so that you can snag some rest yourself, you are much more likely to actually get to the business of achieving your own goals (gym anyone?).
Sleep is one of the most difficult issues that new parents face, and when you are trying to master a sleep schedule for not one but TWO babies, it can feel like an insurmountable task. Friends. It can be done. It can. You can. Trust yourself. With a little bit of patience and perseverance, you can achieve a sleep schedule. Here are some encouraging tips to help you win at the sleep schedule game.
1. Set the Stage
The first thing you want to do when you are trying to implement a master schedule for your twins is to provide them with an environment that is conducive to sleep. Once you have carved out what you want your ideal daytime and nighttime age-appropriate sleep schedule is, make sure that their sleep zone is helping and not hindering their sleep success. Placing your twins in a comfortably cool space that has soft lighting and white noise will increase the odds that they nod off into peaceful bliss. Appropriate attire will also keep them cozy and relaxed.
It may also be helpful to add some environmental flexibility. Some twins do very well in a synchronized schedule, eating and sleeping together. You may find, even if it is just for certain ages and stages, that some separation may help you in your sleep pursuits. Who knows? Separate nap areas may be the missing link to get over the sleep hump.
2. Play Detective: The Little Things Add Up
Like any area of life, making small changes can have a big impact. Every baby, even a twin, is a unique individual. You are the parent of your sweet ones, and you know them better than anyone else. If you take some time to hone in on what is working or not working for your littles, you will likely to able to make small adjustments that can lead to huge changes. Grab a notebook and a cup of coffee, and jot down some details about your dynamic duo. You will likely notice little corrections that can be made that you never noticed before.
One mom told us that after a few days of close observation, she noticed that one of her cuddle monkeys needed to nap for about 20 to 30 minutes longer than her other one to be fully rested in the afternoon. She then was able to whisk in at the first sign of stirring for Baby A and let Baby B get a few more minutes. This led to a happier wake up for Baby B, and better nighttime sleep because he didn't start out his evening routine overtired. Having flexibility to stagger schedules worked for her and may be something worth considering for some families.
3. Think Two Steps Ahead
Staying two steps ahead is another key to winning the game. When you are evaluating your schedule, be sure to look at not just the here and now, but the here and ten hours from now. If your twinzies woke up earlier than normal and fussy, you can plan for a course correction later in the day. Perhaps settling into a slightly earlier nap to ensure that they don't begin nap in the overtired state thereby forfeiting needed sleep and setting you up for a fussy evening. This kind of parenting agility allows you to ride through the bumps in the road and make it to your end goal of good sleep for all.
4. Consistency is Key
Just like with a healthy diet or successful budget, consistency is the key to success. Create a workable routine and try your best to stick with it. Things aren't always going to be perfect. Life happens. Travel, sickness, and seasonal changes to name a few issues can throw you and your twins off your game. Follow the 80/20 rule (aiming to keep your schedule 80% of the time). If you start everyday with the intention of sticking to your sleep schedule and getting back on course when you are inevitably derailed, you will succeed in the long run. It may feel difficult to get ahead on the sleeping game, but we are confident that with a little effort and patience, you can achieve sleep success.
About the Author

Out-of-the-box thinker, Krystal Workman, gets creative under stress…and life with twins happens to be full of it! In order to soothe her crying babies while alone, Krystal invented the first ergonomic twin baby carrier—TwinGo Carrier (www.TwinGoCarrier.com)—to cuddle both her babies at the same time. TwinGo now empowers thousands of parents worldwide to keep their babies close. As former President of one of the largest twins clubs in the USA, Krystal assists new parents with babywearing, breastfeeding, sleep coaching, healthy routines, positive discipline, and couple's therapy. You can get more twin-related information on the TwinGo Blog.