Expert Pediatric Sleep Consulting Services
Start getting more sleep today with our Personalized, Step-by-Step plans to help you and your family sleep.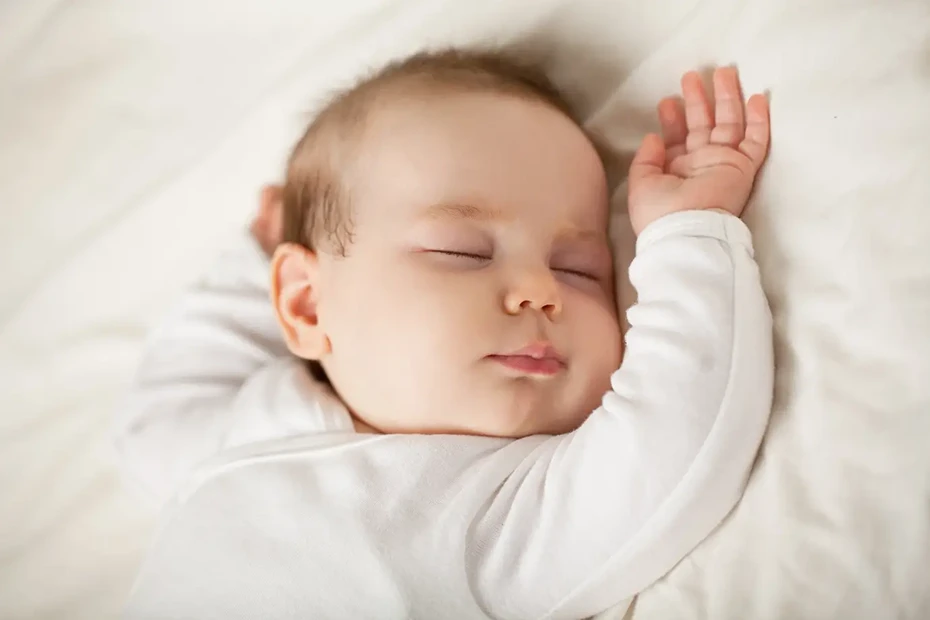 Extensive Experience With:
Sleep and Feeding Schedules
Nap Transitions
Frequent Night Waking
Short Naps
Sleep Regressions
Gentle Sleep Coaching
Sleep Training
Night Weaning
Early Waking
Daycare
Transition to Crib or Bed
Helping Breastfeeding Moms
Purposeful Bed-Sharing and Room-Sharing
and More!
For 15+ years, your baby sleep consultant team has created over
15,500
Personalized Sleep Plans®
Yours could be next!
If your baby or toddler is waking in the middle of the night, taking short naps, waking up too early, or facing other sleep problems, you are probably wondering how to fix it.
You are not alone! Tens of thousands of families worldwide visit The Baby Sleep Site each month to find the baby sleep solutions they need and we've been here to help since 2008.

With the help of an expert baby sleep consultant with 15+ years of experience, there is no need to wade through stacks of baby sleep books or struggle unsuccessfully to help your child sleep. We will create a Personalized Sleep Plan that's guaranteed to help your toddler or baby learn good sleep habits, be put to sleep easier, and stay asleep.

Of course, sleep training (or sleep coaching) can be a process, and that can lead to crying. While we can't promise NO crying, we use a gentler, kinder approach to improving a child's sleep that matches a baby's temperament and/or toddler's personality, AND your parenting philosophy. There is no one-size-fits-all approach that can be used for all children even within the same household!
We're at your disposal to answer any questions you may have as you're sleep training your baby or toddler such as: What can you do TODAY to help your family sleep better? What sleep training method is right for your baby's temperament? Can you stay in the room? How many night feedings are reasonable? Are your expectations realistic? Why is my baby waking up so early? What should you do if your child skips a nap?
There are endless questions, and we have endless answers based on our vast experience over the years! Furthermore, we will provide the necessary support and guidance to you along the way.
We guarantee judgment-free, personalized, and holistic support tailored specifically to your child's personality and your parenting style. A Personalized Sleep Plan®, written by an expert baby sleep consultant, is a detailed guide with specific action steps created just for your family and helps you take the guesswork about what to do next.
So, why miss one more minute of sleep? Get started TODAY by choosing a baby sleep support package below!
Better Sleep as Easy as 1-2-3!
Select a services package to suit your style of communication and desired level of support then receive an e-mail with login credentials and a link to book your phone consultation (if applicable).
Log in to your Sleep Helpdesk account and complete an online questionnaire, and book your phone call (if applicable).
Connect with your dedicated Baby Sleep Consultant, receive your Personalized Sleep Plan®, and implement your plan with help and support along the way.

Sleep Support Packages
In-depth lifestyle introduction — online sleep history questionnaire
Personalized Sleep Plan® with a comprehensive holistic analysis, personalized age-based schedule, and day-by-day action plan
Sleep log analysis as needed
Dedicated Expert Pediatric Sleep Consultant with 15 Years of Experience
Up to 6 comprehensive email conversations within 60 days
1-2 business day turnaround
Can be paused for up to 30 days for travel, illness, etc.
Add-on packages available1
90 minutes of phone time2 with a senior sleep consultant via phone or Zoom within 60 days ($199 value)
Pay safely with any of these options.
Or, pay in 4 interest-free payments with PayPal (where available).

1 Rest easy… we know children change over time. If you need additional support at any time, we offer add-on options for returning clients starting at just $59. You do NOT have to purchase multiple packages to get more help down the line!
2 Can be split into shorter sessions
Our Promise to Your Family
Sleep deprivation is exhausting and unhealthy for you, your child, and your family. At The Baby Sleep Site, we know it can be confusing, intimidating, and stressful to establish healthy sleep routines with a little one. And, we know you only want the very best for your family. When your family hires us as your baby sleep consultant, you'll know that you're not in it alone and that the solutions you'll be recommended are unique to your family and don't include dangerous sleeping pills or medications, but rather holistic remedies. We know each family is unique, so we don't use a one-size-fits-all process to help solve your family's sleep problems but rather a gentler, kinder approach.
We guarantee our support and pledge to give you all of the holistic, personalized help that you need for as long as it takes to meet your sleep goals. You're just a few clicks away and we look forward to serving your family soon!
Reviews
Before finding The Baby Sleep Site, I was stuck in frustration and confusion on what way was best, how to implement sleep training successfully, and honestly, listening to everyone around me who didn't have sleep problems thinking "Where did I go wrong?" The Baby Sleep Site assured me that I was a good mom but my daughter's temperament was more sensitive than other children's; not a bad thing, just needing a different approach! It was refreshing to hear that and to implement a plan that ACTUALLY WORKED. We have had wonderful success with the sleep plan that you gave us! THANK YOU SO MUCH!! Brynlee has been going to sleep like a champ and also taking naps every day!! It is amazing!! Thank you again and I really appreciate how much you have helped our family!! It has given us our evenings back and we could not be more grateful!

Your advice and feedback worked WONDERS! Our little Sammie took a few weeks to adjust but just as you suspected, once that 3rd nap was dropped her naps did a 180! Each of her 2 naps range between 1 hour and 1.5 hours and are happening like clockwork now! She is no longer fighting them and she seems well rested, is ready to play and chat the day away upon waking up! So THANK YOU again! I'm so happy I made this investment and really appreciate your kind words. I was a little nervous that sleep training was going to leave me feeling inadequate as a mother and like I wasted money, but it was just the opposite; I felt very empowered and felt this was well worth the investment! I'm very grateful that I found this site! Thanks again! Now I'm off to bed myself:)

I feel like I owe you an apology for doubting your mastery in turning an insomniac child into a sleeping angel. Guess what? He just went to sleep on his own in 5 minutes with hardly any tears at all!! Last night was much better. He slept from 7 until 1.30 and when he woke at 4 he managed to go back to sleep on his own after 25 minutes. It's interesting that you were saying I was effectively holding him back (in a more polite way of course). Anyway, I just wanted to share an update and say a big thank you. I'll keep you updated though and if I have another baby I am definitely buying a preventative sleep plan at 4 months to prevent this from happening again!!

Melissa, United Kingdom of GB & NI
Ever since Abi turned 4 months old, she could not fall asleep on her own. Bedtime turned into hours of screaming fits and we eventually resorted to co-sleeping to try to get as much sleep as possible. By 11 months, Abi was waking up every 30 to 90 minutes and I was holding her for every nap. I was feeling depressed and having trouble functioning during the day. Websites or books I had looked up say it is either impossible to sleep-train spirited babies or their advice was rigid and a one-size-fits-all solution. It was not until I came upon Nicole's website that I found it to be relieving to hear that sleep training is possible AND can be tailor-made according to the baby's temperament. I decided to purchase [and] throughout my time with Nicole, she has always been very patient and attentive. The happy news is that Abi was sleeping through the night in her crib by the end of 30 days! I would have never imagined that Abi would be able to sleep in her crib after months of nighttime wake-ups. We are so much happier and are able to function much better now that we are out of sleep deprivation! Thank You, Nicole!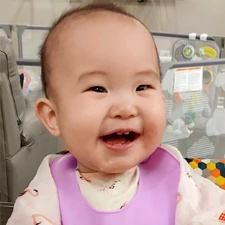 Frequently Asked Questions
About Working with a Baby Sleep Consultant
at The Baby Sleep Site
The Essential Sleep Support Package comes with a Personalized Sleep Plan®, a sleep log analysis (if needed), and up to 6 email conversations within 60 days, allowing you to work at your own pace.

When you purchase your Essential Sleep Support Package, you will automatically receive the details for logging into your Helpdesk account. Click the link in the email to log in, add your child/children to your account, then go to "New Support Ticket" to get instructions on how to complete and submit your Lifestyle/Sleep History Introduction.

This comprehensive questionnaire takes approximately 20-30 minutes and will guide you through detailed questions so that you can easily provide us with the information your dedicated baby sleep consultant needs to provide you with a holistic Personalized Sleep Plan®.

Once we receive the completed introductory questionnaire, we'll get to work on creating a Personalized Sleep Plan® just for you and your family. We'll send this to you via email within 2 business days and once your Plan is sent to you, your 60 days to use your email conversations will start.

Your purchase includes up to 6 email conversations between you and your dedicated expert baby sleep consultant to use within 60 days. An "email conversation" is just as it sounds…a few back-and-forth exchanges within a day or two between you and your sleep consultant. When you need support or have questions, simply login to your Helpdesk account and create a new support ticket or reply via email to a previous message from your consultant. You have a full 60 days to utilize the email conversations, giving you time to go at your own pace.

Should you ever need additional conversations, for a sleep issue down the road, or even a new baby, options for existing/returning clients are always available to you in our Helpdesk starting at just $59.
The Premium Sleep Support Package is our maximum support option and comes with a 60-minute virtual conference, a Personalized Sleep Plan®, up to 6 e-mail conversations within 60 days, 30 minutes of additional conference time, and ongoing sleep log analysis.

When you purchase your PREMIUM SLEEP SUPPORT PACKAGE, you will receive an email with details for logging into your Helpdesk account and another e-mail with a link to schedule a call with one of our experts.

First… Your dedicated sleep consultant will do a complete assessment of your baby's sleep and development via your 60-minute conference and our online Lifestyle & Sleep History introductory questionnaire. We'll cover all areas of sleep and development, milestones, the techniques that have or haven't worked in the past, any potential changes in your little one's life, your concerns, and more, to best assess a course of action that will be the best fit for your family. Alternatively and optionally, you can split your 60 minutes into smaller meetings.

Your sleep consultant will prepare a Personalized Sleep Plan® specifically for your family. Once your plan is sent to you, your 60 days of email conversations will start. Your purchase includes up to 6 email conversations between you and your dedicated expert baby sleep consultant within 60 days. An "email conversation" is just as it sounds…a few back-and-forth exchanges within a day or two between you and your sleep consultant. When you need support or have questions, simply login to your Helpdesk account and create a support ticket or reply via email to a previous message from your consultant. You'll also have an additional 30 minutes of telephone conference time to use within these 60 days.

Virtual conference appointments are via telephone or Zoom and are typically available within 2-5 business days. Special arrangements can sometimes be made for after-hours. If you are worried we don't service your time zone, don't worry! We regularly work with parents worldwide and will find a time that works for you and your family! Again, don't worry – Your 60 days to use your 6 email conversations and your additional 30 minutes of phone time will not start until after we do the initial 60 minute consultation and send out your Plan to you.
With the above-mentioned support options, we work with you 100% virtually via e-mail and phone. If you are interested in at-home support options, please review our in-home sleep consultant services.
Absolutely! With babies, the connection between a full belly and sleep is pretty obvious, but sometimes this connection needs extra attention, especially with breastfed babies. All of our sleep consultants provide breastfeeding-friendly advice and we also have lactation consultants on our team who can help with more complicated issues such as low supply, oversupply, tongue tie, reflux, colic, questions about returning to work and weaning. We'll work together to ensure that your breastfeeding goals are met while still achieving the best sleep possible for you and your family.
Absolutely NOT! In fact, I would estimate that 99% or more of our clients do NOT let their child cry it out. While we can't promise zero crying (after all, they are young children!), we do understand the importance of limiting crying as much as possible and offer hands-on teaching methods. Even parents who have tried Cry It Out and weren't able to get it to work often come to us for gentler solutions. If you do want to try cry-it-out (or some variation), we can help you formulate a plan that you can get on board with and, most importantly, stick with! There are many strategies out there and we customize one just for your family and your unique situation.

One thing we hear from families who have worked with other baby sleep consultants before finding us is that once the other sleep consultant's one-size-fits-all method didn't work, they were out of ideas. Keep in mind that some sleep consultants go through just days or weeks of training. We have over 15 years of experience with tens of thousands of families. We understand that each baby is truly unique and thus we utilize many different methods that fit different personality types.

Would you like to learn more about our methodologies and philosophies before you get started? Please set up a free 15-minute sleep assessment TODAY!
Quality is very important to us and we know it's important to you too!

Personalized Sleep Plans®, are curated and personalized just for you, by one of our seasoned experts, and are usually completed within two (2) business days, on average, depending on demand.
Follow-up email conversations are answered within two business days or faster.

In a hurry? We offer expedited processing for a one-time non-refundable fee of $39. Please go here to purchase expedited processing and we'll take it from there! 
It is never too early or too late to teach healthy sleep habits to your child. Over the past 15 years, we have helped newborn babies to eight-year-old school-aged children and all ages in between. It's never too late to add The Baby Sleep Site® as an extension of your village!
Many of our families have sleep challenges across multiple children. You are not alone!

For twins or multiples, unlike buying multiple car seats, high chairs, etc., you just have to pay a one-time Sibling/Twin/Multiple fee for each additional child before your Personalized Sleep Plan® is created. This beats buying multiple consultation packages!

If you'd like a Personalized Sleep Plan® for a sibling, rather than purchase a separate package, can receive a Personalized Sleep Plan® for the sibling, too, with just one Sibling Add-On package.

For follow-up consultation e-mails, you may use them for any child if you have added sibling coverage. We will often be able to answer all questions using just one email conversation but sometimes will need to use one for each child. It depends on the severity of the sleep issues being discussed.

To get help for a sibling, please add a sibling option in the shopping cart when you purchase, or to add it later, please contact us for a link to purchase.
All purchases on The Baby Sleep Site® are secured by 256-bit encryption and your credit card information is NOT stored on our servers, which means you can feel confident your financial information is always 100% safe. Your purchase also comes with a guarantee! We genuinely want to bring about important changes in your home and want you to feel confident moving forward. We also want you to find a program that allows you to get your child to sleep in a way that fits with your parenting style.

We understand that there is no unique definition of perfection. As such, we can't always guarantee "perfect" sleepers, but we can guarantee a professional and supportive service. Rest assured, you have a full 30 days from purchase to decide if our service is a good fit for your family. Of course, this doesn't mean that a family's sleep journey will definitely be fully complete in 30 days' time since that depends heavily on a variety of factors, but it gives you a generous amount of time to decide if our support fits your family's needs. Our goal is to help your family sleep and we do this by developing a supportive village of experts for you to depend on over the long haul.

Because we must account for overhead and our time, and provide the same level of quality service to all families with whom we work, we do have a few rules regarding refunds. Please be sure to read our complete Terms of Use here for details regarding refunds.
Absolutely! In addition to parents in the United States, we have worked with parents from all over the world including, but not limited to, Canada, the United Kingdom, France, China, South Africa, Australia, Thailand, Ireland, and Sweden just to name a few.
If you are worried about buying the 'wrong' package, please don't be. If you ever feel you need something different than your purchase, please reach out to us and we'll be happy to offer an exchange, upgrade, etc. We're very flexible and are here to help in the way that works best for you! If you use up your package, or your services expire, you do NOT need to start over and purchase another 'new client' package, either. We have several special add-on packages designed just for returning clients starting at just $59. Sometimes you don't know what you need until you need it, and please be assured that we're here to help!

Would you like us to help you select a package based on your specific goals? Please set up a free 15-minute sleep assessment TODAY!
Hiring a baby sleep consultant is expanding our ever-shrinking "village" these days. Based on feedback from many happy clients, we would like to share 7 Reasons to Hire a Sleep Consultant by clicking here. Our sleep consulting prices reflect the time and personal attention our consultants spend working with each of our clients as well as the expertise and experience of our consulting team. While it might seem tough to justify spending money on baby sleep support, many parents tell us that they view hiring a sleep consultant as similar to hiring a pediatrician or a doula, or any other baby care expert. What's more, many families find that "pausing" simple things (like daily takeout coffee or food, bi-monthly manicures, etc.), temporarily, helps them easily pay for their sleep consultations — and that the "sacrifice" is more than worth it when it means peaceful naps and rested nights! Learn more about the cost/benefit here.
Here at The Baby Sleep Site®, one of the things we enjoy the most about our service is the feeling we get from knowing we have truly helped families have a better quality of life through better sleep for the entire family. We have been very fortunate to work with so many wonderful families over the past 15 years and look forward to continuing to do so for many years to come.

We support our military and we thank you for your service! If you are a military family, please reach out to us via e-mail (either before or after your purchase) to learn about our military discounts.

It is also one of our core values to be able to give something back to the community and ensure our support is available to any family in need of it. With this in mind, we do offer The Baby Sleep Site® Assistance Program. Please reach out to us via e-mail to learn more.
At this time, our sleep consulting services are generally not covered by traditional health insurance providers as many consider baby sleep consulting an alternative or medically unnecessary therapy. Please contact your provider to find out what your specific policy covers. The good news is if you have an FSA or HSA, our services are likely reimbursable or covered outright!

Before you purchase our services, contact your FSA/HSA administrator to verify if our services will be covered, if you need pre-approval, or if any special paperwork is necessary. If you are required to have a letter of medical necessity from your pediatrician, give them a call and ask how you can get this. Services may be covered under these categories: "Newborn Care" or "Health Institute Fee."

With an FSA, you may have to pre-pay for your sleep training program and submit a receipt for reimbursement. So just ask us for a detailed receipt and submit it to your FSA administrator.

If you have an HSA debit card, you can simply use your HSA debit card to pay for sleep consulting services.

We look forward to hearing from you and seeing you in our Helpdesk!