About The Baby Sleep Site®
How Becoming a Mother Changed My Career
When I had my first baby in 2005, I knew it would change my life but little did I know it would also change my career path.

I was in IT, and doing well as a computer application programmer. After getting my undergrad degree from UC Berkeley, I decided to get my MBA from Ohio State University. I actually had my first baby in my second year and I still don't know how I got through it!
My firstborn had FOMO (Fear-Of-Missing-Out) – big time! Sleep like a baby?! Yeah right! He woke up every 1-2 hours all night long! Every night, I'd go to bed with him, co-sleeping out of necessity, around 7 p.m. and hardly sleep a wink. I started to get depressed and knew something had to change.

So, I read book after book trying to find a solution I could live with. Each book contradicted the last and I was so confused.

I finally learned enough to develop my own hybrid gentle sleep coaching method which I still use to this day with my clients. He went from waking every 1 to 2 hours to sleeping 11 hours with two feedings at 4 months old.

Of course, my FOMO baby didn't sleep perfectly, was sensitive to being overtired, and it was a long first year! He finally started sleeping through the night at 11 months old.
Helping Other Moms
Throughout my firstborn's first year, I researched through piles of literature and scientific reports to solve my son's sleep problems. But, why let that be all I do? Instead of just helping my son, why not help other people, too?

So, in my "free" time, I started leading a free message board and helped countless parents just like you overcome their own sleeping challenges much quicker and faster than I had.
Would My Second Child Sleep Better?
In 2008, we had another baby. Surely, I've learned enough to have a good sleeper this time around. Wrong!

Yes, my second son was a much better sleeper, but I still didn't have a dream sleeper. Back to my research, I began learning all about temperament and personality types. I used this knowledge to help my second son sleep much better at a much earlier age than his older brother and while he wasn't perfect, he was a dream in comparison!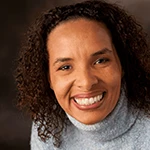 The Baby Sleep Site is Born (My Third Baby)
While leading the message board, many other moms would tell me to write my own book because how I explained "baby sleep" was so much easier to understand. At first, I laughed this off. After enough people said it though, I started wondering…

But, would another 300-page book added to all of the books already out there be helpful?

Instead, in 2008 (when my youngest was just a few months old), I decided to start this website and write articles with practical advice, shorter, more to-the-point e-Books, and provide one-on-one sleep consultant services. It took me four years to be able to quit my day job and I left computer programming behind.
I like to say that I merged my IT background with my business school degree and being a mom into a unique service provider with my own type of "helpdesk." The feedback from around the world over the years has been incredible! I receive e-mails from parents all over the world thanking me for sharing my knowledge and insight. Wow! What a rewarding career path change this has been!

Now, there are many sleep consultants out there and you are likely struggling to distinguish between them. Some have mere hours of training with no oversight and way too many offer a one-size-fits-all approach. I'm sure many do a great job while others will struggle to come up with a unique solution for unique babies.

If you want to know the biggest thing that "qualifies" me as a sleep consultant, it's my years and years of researching, learning, and working directly with families all across the globe. Over the many years, I have extensively trained at least 20 sleep consultants to work under me (with super high expectations, I might add). Only a few have been able to consult in a way that matches my expectations and I find that I really thrive at working with clients personally. We parents still need our "village" to help raise our children and I am loving being a virtual addition to so many other villages.
When I became a sleep consultant in 2008, the career path did not exist. As the industry grew, I wanted to make sure that I grew too. I have held a position on the board of the International Association of Child Sleep Consultants (IACSC) since 2015. The IACSC strives to ensure sleep consultants have an adequate background to be professional sleep consultants. The IACSC also provides continuing education to its members in areas that influence sleep practices such as child psychology, nutrition, child development, and many others as it pertains to sleep.
I would love to help you with your sleep problems, too! Know that I don't offer one-size-fits-all advice or pass judgment on your parenting philosophies. I incorporate who you are and what your child is undergoing to create a unique service. And, I will give you the support you need to see your challenge through to the end! Check out our sleep consulting services to get started.
Nicole
P.S. Oh, and I grew up in California but live in the midwest here in Ohio with my husband and two boys. Some of my hobbies (and passions) include enjoying a nice glass of red wine, eating healthy, and working out. I even became a Certified Nutrition Coach and personal trainer in 2022 and started a new website healthfitnessmom.com geared at providing practical tips for a healthier you. We are never too old to keep learning…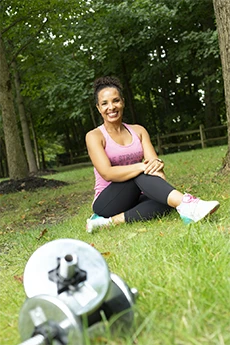 P.P.S. With my job, I don't get to take a lot of time off (since babies don't take vacations from non-sleeping!) but I do love to travel and seek some adventure with two growing boys any time the opportunity presents itself (about once a year during our "slower" season)! Here I am ziplining which was super fun! I look forward to getting to know you, too, so I hope you reach out!