Join over 10,000 families today!

Banish naptime battles and regain control of your day and sanity…starting right now!
Mastering Naps & Schedules
Another E-book by Nicole Johnson of The Baby Sleep Site®
You're so not alone.

When I was a new mom with a new baby just a few short years ago, I thought my son would do what the babies of practically all my friends seemed to do so easily – sleep like a baby.
Yeah, right! Not my baby. No matter what I did or didn't do, he just wouldn't nap. Or when he did nap, it took forever for me to get him down — and his sleep was still short and fitful.

I was at the end of my rope – overwhelmed, exhausted, and in desperate need of some daytime downtime – a date with just me, myself, and I.
No more guesswork, no more guilt.
You CAN get rid of that naptime knot in your gut and start enjoying your baby again – today!

Day after day, I dreaded the naptime struggle.
I felt so guilty.

Day after day, I always felt like every motherly instinct I had was all wrong. I mean, if he wasn't sleeping during the day, shouldn't he naturally just make up that missed sleep at night?

Nope – wrong again.

It took me countless hours of research before I finally got it – daytime naps and nighttime sleep are as different as, well, night and day.

I also discovered that the strategies that work to get babies to sleep at night rarely work to establish a consistent napping schedule during the day.

And when children have the solid daytime rest their bodies need, they actually sleep longer and better at night.
As a first time parent I had read some books and taken classes about taking care of my newborn. I was not, however, prepared for having a troubled sleeper…when my 1 month old was barely sleeping, I didn't know what to do… it was Nicole's advice that helped the most. My son is happier and we both get much better sleep!
– Kim, Columbus, Ohio
Nap success is just a click away – I personally guarantee you a baby who sleeps better — or your money back!
Sweet relief starts today!

I'm willing to bet that if you're reading this, your baby or toddler isn't exactly sleeping like a baby, either. But you don't have to suffer like I did. I promise you, there is relief at hand, and you can start getting it today!

In my e-book Mastering Naps & Schedules, I give you a complete toolkit of tips, advice, sample schedules, and sleep logs to get your baby to love naptime – so you can get back in control and really start enjoying your baby.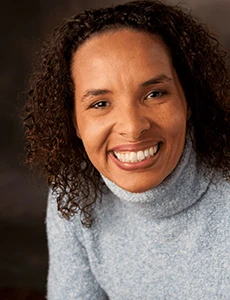 I've done all the research, so you don't have to.

My name is Nicole Johnson, and I am a married mother of two wonderful boys, and Baby Sleep Coach and Owner of The Baby Sleep Site®.

Driven by my own frustration with a baby who napped badly, if at all, I began to research the key literature and scientific reports on how babies nap. It's what I learned from my months of research that I now share as an expert in sleep methods, scheduling routines, baby development needs and more.

I overcame my son's sleeping issues in a way that matched my own parenting style, and knew it was my mission to help other tired parents "find their child's sleep" – and yes, I can help you find yours.
– Nicole Johnson
Download our Mastering Naps & Schedules Gold Package NOW and GET 6 FREE BONUSES!
Nap Tele-Seminar with sleep expert Nicole Johnson
No-Cry Method Case Study
Short Naps – Why, When, and How To Lengthen Tele-Seminar
Sleep Regressions Tele-Seminar
How to Create a Personal Sleep Plan Tele-Seminar
How to Create a Personal Sleep Plan Workbook
It takes just a few minutes to start getting back those precious, head-clearing hours in your day!
Mastering Naps & Schedules gives you specific strategies and visible results you'll start to notice in just days, and gives you practical answers to tough questions like:
How much sleep does my baby really need to be healthy – from newborn to toddler and beyond?
Should I let my baby cry-it-out or not – and how will it affect our relationship?
How can I get longer naps for my baby and more time for myself?
Which sleep coaching method is the best match for my baby and my parenting style?
Why are naps so important for nighttime sleep?
How do I break my baby's dependence on me to fall asleep?
What can I do to get my early riser to wake after the sun comes up – so I can sleep in?
When's the right time to cut out a nap?
What's the best way to transition from co-sleeping to a crib?
How do I switch my toddler out of a crib to a big bed?
Mastering Naps & Schedules has absolutely everything parents need to know about naps and schedules… offering detailed solutions that will help any family solve its challenges…

I can honestly say that this is the most complete nap and schedule planning solution available, making for happy families and babies!
– Karin, Chatham, NJ
Nap time was the issue and I was beside myself with anguish over it. Your book was great and your email responses were very helpful. We even took a trip to California and back and the napping routine remained fairly consistent. She falls asleep on her own now without fussing and is sleeping 3-4 hours during the day and 11-12 hours at night. Thank you so much!
– Heather and Jay, Washington, D.C
PLUS, you'll get:
Detailed, easy-to-follow schedules for naps, meals, and nights – choose from 5 sample schedules for each age, from 4 months through the toddler years – that's an incredible 40+ total sample schedules to customize and plan your day the easy way!
Sleep-planning worksheets – get your day and your downtime under control
Sleep logs – keep track of what works best for you and your baby
Optional Express Sleep Plan® – receive a customized plan specific to your family's history, your family's philosophies, and your specific goals. The Express Sleep Plan® includes direction, a recommended sleep coaching method based on your philosophy, and a day-by-day action plan that is customized for you and your family – all in one, brief easy-to-read, budget-friendly package! Please note that the Express Sleep Plan® is suitable for babies who are 4 months of age and older, and who are in good overall health. If your baby is younger than 4 months, or has health/developmental problems that you feel are complicating your sleep issues, we recommend you consider a personalized sleep consultation with an expert consultant.
You will get the rest you both need – GUARANTEED!

There is no "one size fits all" when it comes to what will work for you and your baby.

No matter what your child's temperament or age … whether you're stay-at-home, working full-time or part-time, or employing a nanny or daycare – I've designed the techniques in Mastering Naps & Schedules to be customizable and flexible, so they will work for your family – or you get your money back. That's right – if you are not fully satisfied with your purchase, you can request a full refund within 30 days of your purchase date.

You also have the option to personally consult with a Baby Sleep Site sleep consultant one-on-one with our add-on packages, so we can work with you to develop your very own personalized sleep program – at a cost that's less than many sleep experts' books.

Either way, in just a matter of days, you'll see your naptime tyrant transform into the good napper you've dreamed of. And you'll have a few solid hours each day for some well-deserved "me time."
Join over 10,000 families and banish the naptime beast forever! Grab your e-book via instant download now!

Napping baby. Rested parents. Priceless.
My husband and I were coming towards the end of our rope!! … Then we found Nicole. She has been a GODSEND to our family, helping us with step-by-step advice that is well researched, nurturing and proven effective. She gave us a method that worked for our family and encouraged us to stay the course. Don´t think about this twice, reach out to Nicole….YOUR LIFE WILL CHANGE!
– Carolina, Juan and Baby Marcos, Norwalk, Connecticut
Spare yourself the countless hours of reading and guesswork that I had to go through. Let me teach you what I've learned so you and your child can enjoy a lifetime of healthy sleep habits.

Mastering Naps & Schedules will help you by saving you at least 48 hours of your time (that's two whole days if you did it in one sitting and didn't sleep!). Here's how: To weed through all the information about sleep from other sources, you would need to:
Read at least 4 full-length sleep books, weeding out the information you don't need, plus
the time to research on the internet, plus
time to figure out and make up a new schedule every month as your baby ages.
That is an estimated 48 hours or more of your time. If you paid yourself even just $8 per hour, that is $384 plus the cost of the books (over $400 total!). Not only will this e-Book save you time and money, but it will also give you the tools you need to help your baby nap better and longer, and you can't put a price on that. Mastering Naps & Schedules has done the work for you, so you can put your focus back on other things with your baby other than sleep!

As any mom who's been there knows, getting the rest you both need is more precious than gold. I got my control back and you can, too. Just pick the Napping Success package that works for you.
Instant download of Mastering Naps & Schedules including over 40 sample schedules
No-Cry Method Case Study ($25 Value)
Naps & Schedules Instructional Tele-Seminar Audio Course ($25 Value)
How to Create a Personal Sleep Plan Instructional Tele-Seminar Audio Course ($25 Value)
How to Create a Personal Sleep Plan Workbook ($50 Value)
Short Naps – Why, When, and How To Lengthen Instructional Tele-Seminar Audio Course ($25 Value)
Sleep Regressions Instructional Tele-Seminar Audio Course ($25 Value)
Pay safely with any of these options
P.S. You don't need to stress, cry or clench your teeth over naps anymore. Download Mastering Naps & Schedules today, and in no time at all, both you and your baby will be getting the healthy break and quiet time you need.

Remember, your satisfaction is fully guaranteed! You have nothing to lose (except for those nasty naptime tears and fears – and who wouldn't be glad to be done with those)! Give your baby the best gift in the world – a happy, confident and rested mommy. Order your e-book today!
Nicole's nap e-book has been unbelievably helpful. I have twin girls and I've been able to use this book as a resource as my girls have grown and changed. I really like that this book combines the approaches of many well-known sleep books that are out there, and it gives you enough options to figure out what is right for you and your babies. I also like that Nicole offers schedule choices as it shows that she realizes that napping is not 'one size fits all,' especially important when you have twins! Now my girls are great nappers, which means that we are all happy and well-rested because we are all getting the break that we need!
– Jen, New York, NY, Mom to Julia and Olivia