Your sweet girl, who's been sleeping peacefully at night for months, is suddenly waking multiple times each night and wailing loudly. Your little man, who's been taking two nice long naps each day for ages, suddenly begins resisting nap time, refusing to lie down and go to sleep. Sound familiar? You may be experiencing the 18 month sleep regression.
If you're the parent of a toddler, then a sleep regression is something you're probably familiar with. After all, you've no doubt experienced the following sleep regressions:
4 month sleep regression
8/9/10 month sleep regression
12 month sleep regression (this one is less common, but your baby may have gone through it).
And if that's not all, there's a 2-year sleep regression, too!
So what's a tired mom to do? This article will outline what the 18 month regression looks like, why it happens, why it can be one of the hardest, and steps you can take to survive it.
18 Month Sleep Regression Background: What is a "Sleep Regression", Anyway?
Most people use sleep regression to mean that a baby or toddler, who's been sleeping well, suddenly (often without any warning) begins waking frequently at night and/or refusing to nap during the day. These regressions usually last for a period of time (anywhere from 2 – 6 weeks), and then the baby's sleep returns to its normal patterns.
18 Month Sleep Regression: Why 18 Months?
Every sleep regression can be connected to a baby's mental and physical development at that particular age. The same is true of the 18 month regression. 18 month olds experience some developmental milestones that can, unfortunately, negatively impact their sleep.
Teething could be to blame. Around 18 months, children are cutting the 4 canine teeth as well as well as their first molars. This can cause discomfort that leads to disrupted sleep.
Separation anxiety is still an issue for toddlers at 18 months. Most babies begin experiencing separation anxiety around 7 or 8 months, and for most babies, the anxiety is strongest from 10-18 months. This can lead to disrupted sleep as well — your baby may resist naps because he doesn't want to be away from you, or he may wake at night and become upset that you're not in the room with him.
18 month olds are gaining lots of independence and are able to do more for themselves. Children at this age are learning to feed themselves with a spoon, drink from a cup, build with blocks, and even take off some articles of clothing. This growing independence can lead to a stronger will, which means a baby may start exerting herself when she doesn't want to go to sleep or stay in bed.
18 Month Sleep Regression: One Of The Hardest Sleep Regressions Of All
All sleep regressions are difficult and exhausting, but the 18 month sleep regression can be one of the hardest, for one simple reason — there's a discipline factor involved in this regression that wasn't present in the earlier ones. The previous regressions didn't have anything to do with defiant behavior on your baby's part, but this one does.
Being sleep-deprived always makes parenting harder. Add to this the fact that your 18 month old is likely starting to throw temper tantrums and exhibit plenty of defiant, oppositional behavior, and parenting can seem downright impossible! The stress of dealing with your toddler's behavior compounds the exhaustion you're already feeling.
What's more, these two elements (your toddler's newfound sleeplessness and your toddler's oppositional behavior) can end up influencing each other. Your toddler's willful behavior can lead him to refuse naps or to shriek stubbornly for you each time he wakes at night. And of course, the lack of sleep caused by this regression can make your little one cranky, which leads to more tantrums and temper fits.
18 Month Sleep Regression Tips and Hints
While there is no way to "fix" any sleep regression, including the 18 month sleep regression, there are steps you can take to minimize your baby's sleeplessness (and your own!)
Again, part of the challenge of the 18 month sleep regression likely has to do with the fact that your toddler is heading into the "Terrible Twos" and is starting to show some downright awful behavior. This is the time to begin setting limits for your toddler and enforcing discipline. Not only will this help minimize sleeplessness, it'll help you develop a good foundation that will make your baby's twos and threes a little less "terrible".
If you're in the midst of sleep training when the 18 month sleep regression hits, you may wonder if you should just throw in the towel for awhile. We recommend that you don't. It's true that sleep training likely won't produce fantastic results during this phase, but remember that you don't want to promote bad sleep habits during a stage that is ultimately temporary. As Nicole says, "You don't want to make or continue long-term habits for a short-term phase."
If your baby's extremely resistant to naps during the 18 month sleep regression, you may feel tempted to just drop the nap altogether. Again, we recommend that you don't. Most toddlers don't drop their naps until between three and four years old, so don't quit just yet!
Fall back on old sleep coaching techniques, if necessary. If you have successfully sleep coached before, try implementing old sleep coaching techniques to get you through this phase. Sleep coaching techniques like fading or check-and-console can help you survive the 18 month sleep regression without falling back into old patterns.
Remember that the 18 month sleep regression is a phase, and while it can feel like an eternity when you're enduring it and may have you feeling even less confident as a parent, it won't last forever. If your baby normally sleeps well and you feel confident that her recent sleeplessness is due to the 18 month regression, then be as patient as you can and wait it out.
For more details on handling the 18 month sleep regression, check out our special members-only resources in our Member's Area:
18 Month Sleep Regression Help
That said, be careful about chalking everything up to the 18 month sleep regression (or any other regression phase, for that matter!) If your baby's never slept well, and if you've spent the last 18 months waiting for your baby to outgrow her poor sleep habits, then you can't blame everyone's sleeplessness on the sleep regression. Instead, it may be time for you to tackle your baby's sleep issues head-on. If you need help getting your baby sleeping better, not to worry – we can help! We have helped thousands of families around the world with their babies' sleep challenges, and we can help you, too! Take a look at our consultation packages, and see which one looks like a good fit for you.
Click here to see all our personalized consultation packages.
Once you purchase, you will immediately receive access to the Helpdesk, and you can set up your account, fill out your Family Sleep History form, submit it to a consultant, and get started on the journey to better sleep!
Want more information about how personalized help works? Check out our FAQ page here, and get answers. You can also take a tour of the Helpdesk.
Want FREE sleep help that you can put to use right away? Download a copy of our free guide, 5 Ways To Help Your Child Sleep Through The Night! The guide is available to download instantly, which means you can start using the techniques in it as early as tonight. So download now, and learn why your toddler is waking at night – and what you can do about it.


Click here to learn more about how to get your free guide.
A better night's sleep could be just a few clicks away. So don't wait – download now, and start your journey to better sleep tonight!
Need Baby and Toddler Sleep Help? We Have the Resources You Need!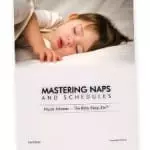 If you're looking for ways to get your baby or toddler into a healthy sleeping routine during the day, I encourage you to explore Mastering Naps and Schedules, a comprehensive guide to napping routines, nap transitions, and all the other important "how-tos" of good baby sleep. With over 45 sample sleep schedules and planning worksheets, Mastering Naps and Schedules is a hands-on tool ideal for any parenting style.



Or, join our Members Area packed with exclusive content and resources: e-Books, assessments, detailed case studies, expert advice, peer support, and more. It actually costs less to join than buying products separately! As a member, you'll also enjoy a weekly chat with an expert sleep consultant. And the best part – members receive 20% off all sleep consultation services!
Can't decide which product or service is right for you? Visit our Getting Started Page for help.
Did your toddler experience the 18 month sleep regression? How did you handle it?