We knew shopping was big around the holidays, but app-buying? We gotta admit, that one caught us by surprise! Still, it's true – the weeks between Thanksgiving and Christmas are some of the biggest "download" weeks of the year! I guess you can count a new app as a holiday gift to yourself, right? 😉
Because we never want to leave you in the dark, we thought this would be the perfect time to jump on the holiday app-downloading bandwagon and share with you some of our favorite baby apps. We've written a post like this before (check out 7 of our favorite baby sleep apps in this past post), but we thought it was high time we did another. The apps featured below are designed to help busy parents with everything from sleep, to tracking feeds, to organizing health information (like vaccinations), to managing your grocery lists…and more!
10 Awesome Apps For Parents: Baby Sleep, Baby Tracking, and More!
Baby Shusher – $4.99 (Apple and Android)
Ever "shushed" a baby to sleep? I have. And I'll bet those of you who read even a little bit of The Happiest Baby on the Block have tried it, too! Contrary to appearances, shushing isn't a desperate attempt by parents to get a baby to stop crying; the rhythmic shushing noise actually re-creates a womb sound that young babies find comforting (and sleep-inducing).
Here's the catch, though — you may have to shush for quite a while before it begins to affect your baby. And you have to shush LOUDLY, over the sound of your baby's crying. And that can make for some painful, hoarse shushing after awhile.
Thank goodness for the Baby Shusher app (available for use on both Android and iPhones). Not only does the app create the rhythmic shushing noise your newborn needs to relax; it also comes with a timer feature (you can shush for hours) and a sound equalizer (when your baby gets louder, so does the shush). Fancy!
Don't believe shushing can work? Watch this video of an actual mom using the Baby Shusher app with her crying baby. Let's just say that the results are pretty amazing.
Total Baby – $4.99
Okay, full disclosure – there are about a million baby tracking apps out there, and we couldn't possibly test them all. So instead, we just compared the top 5 on iTunes. Our winner? Total Baby! This is the Mac Daddy of baby tracking apps. Track feedings, diaper changes, medication, sleep cycles, growth and development, and more! And this isn't just a simple logging app — you can sync with your spouse or partner's phone (meaning you both ALWAYS have current info), you can export this info into spreadsheets, graphs, charts…you name it! If you are a data-loving mom, you will positively swoon over this app. And even if you're not, we'll bet that you'll find this app super-helpful and an easy way to track your pertinent baby care details.
Don't want to pay $4.99? (Not that that's an unfair price – that $4.99 buys you an incredible app!) We get it. In that case, why not try Eat Sleep? (For Apple devices only.) This is a very simple and easy-to-use tracking app that lets you track the important info: eating, sleeping, and pooping.
Baby Monitor 3G – $3.99 (Apple and Android)
It's the next generation of baby monitoring – turn your smartphone or tablet into a full-fledged baby monitor! With Baby Monitor 3G, you can turn one device into a video camera and then watch (and listen to) your baby from another device. The Baby Monitor 3G lets you talk to your baby, meaning you can soothe with your voice, even if you're not present in the room. And the vibration feature is especially genius – if your baby cries, your phone will vibrate, ensuring that you can "hear" your baby cry even if you're in a noisy setting.
While this one doesn't necessarily have to replace a traditional at-home monitor, it would make a genius on-the-go baby monitor for those times you're traveling.
Having this app on your phone is basically like having a personal assistant you can carry around in your purse all day. You can use the Cozi Family Organizer to keep track of ALL your kids' schedules (perfect for you moms with multiple little ones at home), to manage your grocery and to-do lists, and to jot down sweet memories or milestones when you're out and about. What's great about Cozi is that your whole family has one account, so your partner (and your big kids, if applicable) all share the same information – and you can access your family account from a huge range of devices, including your desktop computer!
Here's what sold me on it, though…have you heard of the Fly Lady? You know, the internet's Goddess of Home Organization? This is the only app she's ever endorsed. Enough said, in my opinion!
Nicole's Note:

"Emily's right on with this recommendation – I use this app myself, and I LOVE it!! Don't think I could live without it, actually." 😉
Sleep Genius Baby – $1.99 (for Apple)
When a group of super-smart doctors and researchers get together and design a lullaby baby sleep app, you know it's gotta be good! And that's just what Sleep Genius Baby provides – music selected by experts that is scientifically proven to help your baby sleep. This is not your average lullaby list! It's been clinically tested in hospital settings and comes with an impressive host of credentials.
But something I think you're especially going to love? It comes with a continuous play option, AND it has separate bedtime and nap time settings. Impressive!
WebMD Baby – FREE (Apple and Android)
We're pretty big WebMD fans around here – and we really love the app version! It's baby-focused, for one thing (no more hunting around WebMD for baby-specific info – that's all the app provides), and it beautifully organizes a ton of pertinent, useful baby care information. Use it to search basic baby info, or use the 'Ask a Pediatrician' feature to get more expert answers to your medical questions.
There's even a really cute Baby Book feature that allows you to easily keep track of all those baby and toddler 'firsts'. I love that feature – nice to have something handy to track the sweet moments in the midst of all of the technical info. 🙂

Pump Log – FREE (Apple only)
If you're a pumping mom, you know first-hand how tough it can be to juggle regular pumping with all the other zillion things you have to do in a day. Enter Pump Log – the app that helps you manage all your pumping info! Track your breastmilk production, set automatic reminders so that you don't forget to pump, track what times of day your milk production is at its highest, make notes about pumping sessions – and more!
The app also helps you count down when you can stop pumping, based on when you plan to stop nursing and what kind of supply you have stashed in your freezer. That's such a great feature for you moms who are committed to pumping but are still eager to know when you can stop with the constant pumping!
Long story short, we think this app is destined to become the EP (Exclusively Pumping) mom's best friend.

Full disclosure – there is nothing (repeat: nothing) fancy about this app. It's super basic. But the info it provides is so helpful, if you're a breastfeeding mom. So what does LactMed do, exactly? Simple – it contains an index of just about every medication known to man, as well as information about exactly how each medication affects your breastmilk (and, by extension, your child). Not sure if a medication you're taking is safe to use while breastfeeding? Consult LactMed! About to buy an OTC medication? Look it up in LactMed first, to see up-to-date recommendations about whether or not it's safe for nursing moms.
Of course, this is absolutely no substitute for care from a healthcare provider, but it makes a great supplemental tool for breastfeeding moms.

Day One – $4.99 (Apple only)
We'll admit, this has nothing at all to do with baby care or baby sleep – but it has everything to do with capturing precious moments with your little one! Day One is a clean, elegant, and downright beautiful app that serves as a digital journal. Quickly make a note of a funny moment, a cute little thing your toddler says, or a major milestone. Capture pictures alongside your entries, and access old entries easily (since everything's organized by date). Choose what you want to keep private, and what you want to share with family and friends.
We all know that in the hustle and bustle of caring for a little one, it can be so easy to forget about capturing precious, lovely moments with your family. The Day One app is designed to make it easy not only to capture those moments but also to save and share them.
Complete Our List!
Is this an exhaustive list of baby sleep and baby care apps? By no means – there are so many apps out there designed to help parents, and this isn't even a fraction of them. That's why we'd like you to help us complete this list! Please link us to your favorite apps that deal with baby and toddler care in the comments section, below the article. We love hearing from you, so share away!
Download These Baby Apps – And Then Get Personalized Baby Sleep Help!
These apps are fantastic, and will no doubt make a tired mama's life easier. But they probably won't solve all your sleep problems. Know what can help you solve your sleep problems? Us! Our team of expert consultants is so ready to help you get the sleep you deserve. Connect with a consultant today, and she'll craft a Personalized Sleep Plan™ just for your family!
Browse our list of consultation package options here.
Once you make your choice and purchase, you will immediately receive an e-mail with your Helpdesk login information. You'll be able to log in and get started immediately!
Want more information about how personalized help works? Check out our FAQ page here, and get answers.
Don't forget to weigh in and share your favorite baby and toddler apps below!
Our VIP Members Area is packed with exclusive content and resources: e-Books, assessments, detailed case studies, expert advice, peer support, and more. It actually costs less to join than buying products separately! As a VIP member, you'll also enjoy a weekly chat with an expert sleep consultant.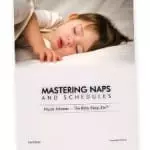 If you're looking for ways to get your baby or toddler into a healthy sleeping routine during the day, I encourage you to explore Mastering Naps and Schedules, a comprehensive guide to napping routines, nap transitions, and all the other important "how-tos" of good baby sleep. With over 45 sample sleep schedules and planning worksheets, Mastering Naps and Schedules is a hands-on tool ideal for any parenting style.


For those persistent nighttime struggles, check out The 3 Step System to Help Your Baby Sleep. Using the same unique approach and practical tools for success, this e-book helps you and your baby sleep through the night.



For those persistent toddler sleep struggles, check out The 5 Step System to Better Toddler Sleep. Using the same unique approach and practical tools for success, this e-book helps you and your toddler sleep through the night and enjoy a better daytime schedule.