For many of the exhausted families with whom we work, night weaning and sleep training are both high on the list of priorities. After all, constant night feeds can exhaust even the strongest parents, and a baby who can't fall asleep independently is one who will wake too early from a nap, or wake during the night due to sleep associations, and not out of true hunger.
So yeah…when it comes to night weaning and sleep training, most parents would say, "Both, please!". But this raises an interesting question – should one come before the other? Our team of consultants discussed this question recently, and we thought you'd really enjoy getting a peek into their answers!
Keep reading to learn which you should work on first: night weaning or sleep training!
Night Weaning vs. Sleep Training: Usually, Sleep Training Comes First
Let's cut right to the chase: typically, we recommend working on sleep training first. When our team of consultants create Personalized Sleep Plans™ for the families with whom they work, they typically put night weaning after sleep training in the day-by-day section of the plan. Why? Because when a baby is able to fall asleep independently, without needing any help from mom or dad in the form of sleep associations, most families find that night waking decreases dramatically, and that some of the "night feedings" (that were actually just plain old night wakings) disappear on their own.
See, when a baby knows how to fall asleep without help at bedtime, or at the start of a nap, then he can go BACK to sleep when he wakes at night between sleep cycles (and doesn't need a feeding), or in the middle of a nap. So if your baby is in the habit of waking frequently at night, odds are many of those night wakings will disappear via the process of sleep training.
Then, once you've worked on helping your baby learn to fall asleep independently at bedtime, and when you've worked on helping your baby fall back to sleep independently after night wakings, you can start to work on the process of night weaning, IF you and your baby are ready to drop feedings.
For more information on sleep coaching your baby, check out these resources:
Night Weaning vs. Sleep Training: 4 Times To Try Night Weaning BEFORE Sleep Training
While most families do best starting with sleep training and then moving on to night weaning – but in some situations, it's actually best to reverse that process and start with night weaning first. Those situations include…
…medical reasons. In some rare situations, parents are faced with a medical scenario in which they have to wean from breastfeeding immediately. For instance, we've worked with moms who, after a cancer diagnosis, have to wean before undergoing chemotherapy. In situations like these (and depending on baby's age), it usually makes sense to wean from night feedings while you're in the process of weaning to formula (if your child is 12 months or younger and still needs formula). Of course, if your baby still needs 1 or more age-based night feedings, keep those – but this is a great time to work on reducing any unnecessary night feedings.
…a toddler who wakes ONLY for 1-2 feedings a night. While some toddlers have serious sleep problems, we've worked with many toddler families whose only real problem was one or two night feedings that they wished to get rid of. In these cases, the toddlers usually fall asleep fine at bedtime, wake up to feed once or twice, go right back to sleep on their own, and then sleep until morning. In cases like these, since there are no real sleep problems aside from the night feedings, it makes sense to work on gradually night weaning.
…families who want to continue sharing a bed. We see this fairly often – attachment families who want to continue to share a family bed want to reduce or eliminate night feedings, but don't want to transition baby to a crib. In these cases, what the parents want is a period of sustained sleep without feedings, so it makes sense to start with night weaning, and to teach baby to fall back to sleep without going to the breast. To do this, we usually create a special bed-sharing day-by-day plan that teaches mom and dad how to gradually help baby fall back to sleep after a night waking without needing to nurse.
…babies who are always fed during every night waking. Now, this one is less sure-fire than the other 3, as it can be hard to distinguish exactly when night feeding has become a deeply-ingrained habits. But simply put, if you ALWAYS feed your baby EVERY time she wakes, then you may want to start offering other forms of comfort during night wakings, before you start actually sleep training. As one of our consultants put it, "If a family has never, ever tried offering a pacifier at 2 a.m. instead of a feeding, or simply holding and patting the baby, instead of feeding, then we usually start off trying that." Honestly, you'd be amazed at how just this small change to the usual routine can help decrease night wakings, and can provide a great start to sleep coaching!
For more information about night weaning your baby, take a look at these resources:
Sleep Training? Night Weaning? We Can Help With Both!
Sleep coaching can be tough enough on its own – but if you are also working on night weaning, then you may have more than you can cope with on your own! That's where our team of consultants can help. Our consultants at The Baby Sleep Site® specialize in creating Personalized Sleep Plans™ that are customized to your own parenting philosophy, and that will NEVER make you feel guilty or pressured. Your plan will include everything you need to know about how to help you baby sleep through the night, and how to wean your baby from night feeding. Even better, once you have your Personalized Sleep Plan™, your consultant will walk you through each step of implementing it at home.
Browse our list of consultation package options here.
Once you make your choice and purchase, you will immediately receive an e-mail with your Helpdesk login information. You'll be able to login and start your Family Sleep History form right away – it's that simple!
Want more information about how personalized help works? Check out our FAQ page here, and get answers. You can also take a tour of the Helpdesk.
Questions about sleep training and night weaning? Ask below! Tips or suggestions for other parents about how to night wean or sleep train? Share them with us!
Our Members Area is packed with exclusive content and resources: e-Books, assessments, detailed case studies, expert advice, peer support, and more. It actually costs less to join than buying products separately! As a member, you'll also enjoy a weekly chat with an expert sleep consultant. And the best part – members receive 20% off all sleep consultation services!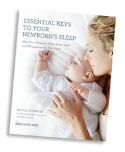 Essential Keys to Your Newborn's Sleep is THE newborn sleep book that will help you to not only improve your newborn's sleep using gentle, sleep-inducing routines – it will also answer your feeding and newborn care questions. You can even buy a bundle package that includes the e-book AND a Personalized Sleep Plan™ PLUS a follow-up email to use for further support!


For those persistent nighttime struggles, check out The 3 Step System to Help Your Baby Sleep. Using the same unique approach and practical tools for success, this e-book helps you and your baby sleep through the night.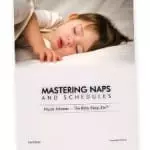 If you're looking for ways to get your baby or toddler into a healthy sleeping routine during the day, I encourage you to explore Mastering Naps and Schedules, a comprehensive guide to napping routines, nap transitions, and all the other important "how-tos" of good baby sleep. With over 45 sample sleep schedules and planning worksheets, Mastering Naps and Schedules is a hands-on tool ideal for any parenting style.


For those persistent toddler sleep struggles, check out The 5 Step System to Help Your Toddler Sleep. Using the same unique approach and practical tools for success, this e-book helps you and your toddler sleep through the night and enjoy a better daytime schedule.

Need help knowing where to start? Visit our Help Me Choose page for helping choosing the Baby Sleep Site® resources that are right for you.