As parents, we're all familiar with the standard reasons for a baby's nighttime waking or toddler's nighttime waking. Newborns and young infants often wake at night out of hunger. Many babies wake out of habit, because they've formed sleep associations. Toddlers may wake up in the middle of the night because they've had a nightmare.
Let's add another cause for nighttime waking to our list: leaky diapers. Have any experience with that? I'll bet most of you have. If so, you know how it goes — you wake to find your little one wet and cold and wailing loudly.
Sometimes, one leaky diaper is all it takes to turn a peaceful night of sleep into a chaotic mess!
So, what's a parent to do? How do you stop leaky diapers from waking your baby or toddler at night?
Today, we're spotlighting 7 tips that'll help you banish those leaky diapers and keep your little one sleeping peacefully.
1. No drinks before bed (for toddlers).
Ignore this tip if you have an infant; babies need to nurse or take in formula frequently, and you should never withhold a feeding from your baby in order to prevent diaper leaks. If you have a toddler, however, it's a different story. If your toddler routinely has something to drink right before bed, this could be part of the leaky diaper problem. Change your routine, and make sure that your toddler's last drink of the night happens an hour (or more) before bedtime.
2. Do a diaper change right before your baby or toddler's bedtime.
This one seems obvious, but not all parents take this step. If your baby or toddler is routinely waking up with a wet, leaking diaper, be sure to do a fresh diaper change right before you put your little one to bed for the night.
3. Do a diaper change right before your bedtime.
Disclaimer: this won't work for all babies and toddlers. If your child is a light sleeper who will wake up completely if you try to do a late-night diaper change, then forget it. You'll probably end up creating more problems than you solve! But if you think your child may sleep through (or at least wake only slightly during) a late-night diaper change, then consider sneaking in a diaper change right before you go to bed yourself.
4. Start buying bigger diapers.
Once your baby or toddler starts approaching the upper end of a diaper's size limit, the leaks will probably start. If your little one is waking regularly because of a leaky diaper, consider moving up a size (at least at night). Some parents find that this solves the problem completely.
5. Invest in good overnight diapers.
If none of the above tips make a difference in the leaks, consider purchasing separate overnight diapers. Huggies Overnites are a great solution; Pampers Extra Protection Nighttime Diapers are also a good choice. These overnight diapers are thicker and more absorbent than regular diapers, making them a good choice for nights. They're also more expensive than regular diapers, but since you only need to use them at night, a large box will last a long time.
One other option is to use these Bamboo diapers that have double the absorbency than regular diapers. They are also ink-free and hypoallergenic and they have a free diaper bag offer!
6. Consider using Diaper Booster Pads.
I'll confess — I'd never heard of diaper booster pads until I found them while researching this article. Turns out that some parents swear by them as THE solution for their little ones' nighttime diaper leaks. These booster pads look a bit like feminine pads, and they're designed to fit inside a regular (or overnight) diaper. The booster pad acts as a first line of defense — it absorbs up to 8 oz. of liquid. Once the pad is full, the diaper absorbs the excess. These might make a good last resort option for those parents who find that even overnight diapers aren't doing the trick. Using cloth diapers? They have cloth diaper insert pads, too!
7. Keep Sleep Training
Although inconvenient, if you are sleep training, you will of course want to clean your baby up, change the sheets, redo a mini routine, and still have your baby try to settle herself. You don't want to let something like a leaky diaper lead to inconsistency in your behavior and undermine your progress.
Of course, if you need help in your sleep training – look no further! That's what we are here for. Sleep training can be tough, and hundreds of parents turn to us for sleep coaching help every month. We can help you, too! Take a look at our consultation packages, and see which one looks like a good fit for you.

Click here to see all our personalized consultation packages.

Once you purchase, you will immediately receive access to the Helpdesk, and you can set up your account, fill out your Family Sleep History form, submit it to a consultant, and get started on the journey to better sleep!
Want more information about how personalized help works? Check out our FAQ page here, and get answers.
Have you struggled with leaky diapers waking your baby or toddler? How did you cope? Any tips to add to our list? Share below!
Our VIP Members Area is packed with exclusive content and resources: e-Books, assessments, detailed case studies, expert advice, peer support, and more. It actually costs less to join than buying products separately! As a VIP member, you'll also enjoy a weekly chat with an expert sleep consultant. And the best part – members receive 20% off all sleep consultation services!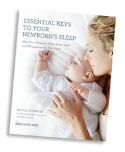 Essential Keys to Your Newborn's Sleep is THE newborn sleep book that will help you to not only improve your newborn's sleep using gentle, sleep-inducing routines – it will also answer your feeding and newborn care questions. You can even buy a bundle package that includes the e-book AND a Personalized Sleep Plan™ PLUS a follow-up email to use for further support!


For those persistent nighttime struggles, check out The 3 Step System to Help Your Baby Sleep. Using the same unique approach and practical tools for success, this e-book helps you and your baby sleep through the night.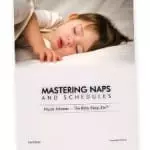 If you're looking for ways to get your baby or toddler into a healthy sleeping routine during the day, I encourage you to explore Mastering Naps and Schedules, a comprehensive guide to napping routines, nap transitions, and all the other important "how-tos" of good baby sleep. With over 45 sample sleep schedules and planning worksheets, Mastering Naps and Schedules is a hands-on tool ideal for any parenting style.


For those persistent toddler sleep struggles, check out The 5 Step System to Help Your Toddler Sleep. Using the same unique approach and practical tools for success, this e-book helps you and your toddler sleep through the night and enjoy a better daytime schedule.

Disclosure: The Baby Sleep Site is a participant in the Amazon Services LLC Associates Program and other product affiliate programs. If you click on a product link above and make a purchase, The Baby Sleep Site may (but not always) receive a small commission from the company selling the product. This commission will not affect your purchase price. We only recommend products that we believe are quality products and good for our readers.