A very common question I get is when a baby can go all night without a feeding. This article will outline general guidelines about how many night-feedings you can expect at each age.
Pediatricians all seem to disagree to the answer to the question when a baby can go all night without a feeding. There is Ferber who claims babies don't need to eat at night after 3 months old and then there is Weissbluth who says that babies need 1-2 feedings up through 9 months old. Who's right? They are both pediatricians with a lot of experience. Talk to your pediatrician and the answer will likely be even something different.
Although I do really like Ferber's book and have learned A LOT from it, I can not, in good conscience, ever recommend night-weaning at 3 months old. I think that is extreme to think that all babies can do that, particularly breastfed babies. Some parents are lucky enough that their baby does it on his own that young or younger, but many parents simply aren't that lucky.
I am not, in general, an extremist and when it comes to hunger at night, I err on the side of caution. I know that it would be sooo much easier, for US, to not feed at night, but there are adults who can't go 12 hours without eating, so I am not sure why we expect our babies to. I am all for breaking sleep associations and promoting healthy sleep for our babies, but I don't recommend night-weaning until your baby is showing signs she is ready and that age varies by child.
Now, I know that it can be difficult to tell when exactly your unique baby is ready for night weaning – that's why I created a night weaning quiz, Is Your Baby Ready For Night Weaning? It's very short – just 5 questions – and easy to take, so if you're struggling with whether or not your baby is ready for night weaning, I suggest you take this quiz. The response you get will help you determine whether not you should move forward with night weaning, or whether or not you need to wait a bit, and try night weaning later.
Below are the number of feedings at night, at various ages, that are within "normal" range (in my experience) and don't throw up a red flag that there is more going on than just a feeding:
• Newborns to 3 months old: Feedings every 2-3 hours, on demand
• 3-4 Months: 2-3 feedings per night or every 3-6 hours, on demand
• 5-6 Months: 1-2 feedings
• 7-9 Months: 1, maybe 2, feedings
• 10-12 Months: Sometimes 1 feeding
• 12+ Months: Generally no feedings
Obviously, growth spurts are an exception and you should feed as needed during those. Growth spurts are generally over within a week.
I typically recommend at least an attempt at night-weaning by 8-9 months old, because at some point, sometimes it is a chicken and egg problem. A baby needs a certain amount of sustenance during the day and if he gets some at night, he won't eat more during the day and if he doesn't eat more during the day, he needs it at night. So, sometimes, a baby really does feel hungry at night, but it doesn't mean he can't go all night without a feeding, it simply means he needs to adjust how much he's eating during the day. The idea is to gently help him do this.
I personally tried to night-wean around 9 months, but with both my boys, they did continue to eat at night up through a year and I weaned to cow's milk (not sure if it was age or the weaning, though). They did, however, sleep better after I at least nudged them in the right direction, so I was glad I at least tried.
Get Personalized Baby Sleep (And Weaning) Help
You don't have to sleep train – or night wean! – alone Our consultants at The Baby Sleep Site® specialize in creating Personalized Sleep Plans™ that are highly customized, so they will suit your baby's temperament and fit with your unique parenting philosophy and goals. Even better, once you have your Personalized Sleep Plan™, your consultant will walk you through each step of implementing it at home.

Browse our list of consultation package options here.

Once you make your choice and purchase, you will immediately receive an e-mail with your Helpdesk login information. You'll be able to login and start your Family Sleep History form right away – it's that simple!
Want more information about how personalized help works? Check out our FAQ page here, and get answers. You can also take a tour of the Helpdesk.
Your turn – how often do you feed your baby at night? Are you working on night weaning? Share your tips and questions with us!
Our Members Area is packed with exclusive content and resources: e-Books, assessments, detailed case studies, expert advice, peer support, and more. It actually costs less to join than buying products separately! As a member, you'll also enjoy a weekly chat with an expert sleep consultant. And the best part – members receive 20% off all sleep consultation services!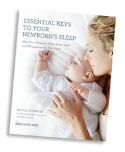 Essential Keys to Your Newborn's Sleep is THE newborn sleep book that will help you to not only improve your newborn's sleep using gentle, sleep-inducing routines – it will also answer your feeding and newborn care questions. You can even buy a bundle package that includes the e-book AND a Personalized Sleep Plan™ PLUS a follow-up email to use for further support!


For those persistent nighttime struggles, check out The 3 Step System to Help Your Baby Sleep. Using the same unique approach and practical tools for success, this e-book helps you and your baby sleep through the night.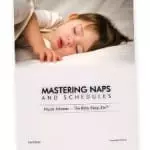 If you're looking for ways to get your baby or toddler into a healthy sleeping routine during the day, I encourage you to explore Mastering Naps and Schedules, a comprehensive guide to napping routines, nap transitions, and all the other important "how-tos" of good baby sleep. With over 45 sample sleep schedules and planning worksheets, Mastering Naps and Schedules is a hands-on tool ideal for any parenting style.


For those persistent toddler sleep struggles, check out The 5 Step System to Help Your Toddler Sleep. Using the same unique approach and practical tools for success, this e-book helps you and your toddler sleep through the night and enjoy a better daytime schedule.