A question we hear fairly often from parents is whether or not it's okay to put toys or aquariums in the baby's crib. Lots of us use these kinds of crib toys as a way to entertain our babies, or to give them something to do after they wake up from sleep (in the hopes that they may let US sleep a little longer!). The concern for some parents, however, is that baby won't sleep and would rather play with her toys.
Fortunately, this is a question we have answered before, in past articles. Keep reading to find out Nicole's opinions on whether or not crib toys hinder sleep and to read her recommendations.
Are Crib Toys Bad for Baby Sleep?
Nicole: I'm going to go against the grain of what other sleep consultants have advised and say that crib toys can be GOOD for your baby's crib. It is obvious that we don't want our babies treating their cribs like a playground, and it's true that we don't want to stimulate them too much to the point they are not soothed to sleep. We want them to associate bed with sleep, not playtime. And, "they" (the experts) say if you, an adult, are having trouble sleeping in your own bed to make sure you don't do anything but sleep in your bed. No TV, reading, etc. if you have insomnia.
How Can Toys In The Crib Be Good for Sleep?
So, toys in the crib can actually be GOOD for sleep? How does that work? Here's how Nicole explains it…
Nicole: The way I view it is that we WANT our babies to feel comfortable in their cribs. We WANT them to be able to "unwind" in bed before they sleep. We WANT them to play for a little bit when they wake up at the crack of dawn. Imagine your 10 month old baby waking up at 6:30 a.m., rolling over and finding a little toy, and then playing for 30 minutes while you snooze in bed. Sounds good, right?

A mobile, for example, is a good toy to put above the baby's crib, away from her face. A mobile provides visual stimulation and promotes brain development. Keep in mind, though, that some mobiles are meant to stimulate baby and others are meant to soothe baby to sleep. Make sure you use it at appropriate times. If your baby gets too excited by the mobile, he might take longer to fall asleep or have trouble settling down.

Remember that crib aquarium my son used? There was a time in his life that he'd play with it for over 30 minutes before he fell asleep. I took it out. Guess what? He still took a long time to fall asleep! It wasn't that he was playing too much; it's that I was putting him to bed too early. His younger brother has played with his fingers, feet, imagination, blankie, toy cars, books, and now his "bad guys" (superhero figures) for 5 to 30 minutes before he falls asleep, and he has done so since he was a little baby. Once he feels sleepy, he simply stops playing and goes to sleep.
Toys In the Crib Are Not Necessarily a Problem
Have you ever noticed just how short our babies' attention spans are? They can hardly play with the same toy for a few minutes, let alone for hours. A baby who is sleepy is not usually going to play with the same toy for too long before drifting off to sleep. Again, we want them to feel comfortable and happy to unwind before sleep, not lonely and bored, especially if we happen to put them down a little too early for their nap (it's usually better to err on the earlier side than later, for most babies).
Now, there are some babies out there who truly WILL themselves out of sleep, even when they feel sleepy, and play with a toy instead of going to sleep. Most babies, however, will stop playing with the toy and fall asleep once they feel sleepy. In my opinion, this is just further proof that all babies are different, and that we have to make adjustments based on our own unique babies and toddlers! So if you have one of those unique babies who really won't fall asleep with toys in the crib, then adjust accordingly. But, I'd say most of our babies would love to unwind before sleep, just like we might watch a little TV, read a book, or enjoy a magazine before we drift off to slumberland. Why not let them do it?
But – Are Crib Toys Safe?
To keep SIDS risks low, you should refrain from putting any soft objects in your baby's crib, and that includes soft plush toys, blankets, pillows, etc. Make sure you read all information to reduce SIDS risks. You do not want to use any crib toys that can potentially cover your baby's face or suffocate them. Additionally, avoid anything that has little pieces that can fall off and your baby can choke on. But, if you add a mobile, crib aquarium, or another safe toy to your baby's crib, it can be perfectly safe. If you are concerned, always talk to your doctor.
Baby Sleep Help From The Experts
Facing much bigger baby sleep problems than mere toys in the crib? We have the solutions you need! If your baby just won't sleep well – if she's up all night, or if he's taking super-short, erratic naps – we can help. Our team of expert consultants can craft a Personalized Sleep Plan™ just for your child, that accounts for your little one's personality and sleep needs, and your own parenting goals and philosophies. What's more, your consultant will walk you through every step of implementing the plan at home and will be on hand to answer any questions you may have.
Browse our list of consultation package options here.
Once you make your choice and purchase, you will immediately receive an e-mail with your Helpdesk login information. You'll be able to log in and get started immediately!
Do you keep toys in your baby's crib? Have they presented any sleep problems?
Our VIP Members Area is packed with exclusive content and resources: e-Books, assessments, detailed case studies, expert advice, peer support, and more. It actually costs less to join than buying products separately! As a VIP member, you'll also enjoy a weekly chat with an expert sleep consultant.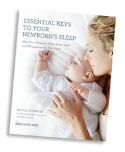 Essential Keys to Your Newborn's Sleep is THE newborn sleep book that will help you to not only improve your newborn's sleep using gentle, sleep-inducing routines – it will also answer your feeding and newborn care questions. You can even buy a bundle package that includes the e-book AND a Personalized Sleep Plan™ PLUS a follow-up email to use for further support!


For those persistent nighttime struggles, check out The 3 Step System to Help Your Baby Sleep. Using the same unique approach and practical tools for success, this e-book helps you and your baby sleep through the night.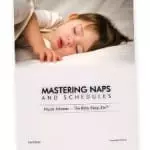 If you're looking for ways to get your baby or toddler into a healthy sleeping routine during the day, I encourage you to explore Mastering Naps and Schedules, a comprehensive guide to napping routines, nap transitions, and all the other important "how-tos" of good baby sleep. With over 45 sample sleep schedules and planning worksheets, Mastering Naps and Schedules is a hands-on tool ideal for any parenting style.


For those persistent toddler sleep struggles, check out The 5 Step System to Better Toddler Sleep. Using the same unique approach and practical tools for success, this e-book helps you and your toddler sleep through the night and enjoy a better daytime schedule.