"Why does my baby wake up crying?"
That's a question we hear a lot – and it's the questions we're answering in today's quick tip article!
Why Your Baby Wakes Up Crying
Well, for starters, your baby may obviously wake up crying sometimes due too the need to eat (hunger is a powerful motivator!). Additionally, your baby may wake up with a wet or dirty (or leaky) diaper, or may wake up because he's too hot or cold. These are all perfectly reasonable reasons for a baby to wake up – and they're all reasons that mom and dad need to address, either by feeding or changing baby.
A bit less straightforward is the fact that many babies wake up due to their sleep associations. Some sleep associations are pretty straightforward causes of crying upon waking – for example, if your baby's pacifier falls out, she may very well be pretty frustrated that she can't put it back in, and that may lead to tears!
But some other sleep associations are less easy to spot as the cause of crying upon waking. If you normally rock or nurse your baby to sleep, she may cry when she wakes up because she's no longer moving and/or sucking. Similarly, if you typically hold your baby for sleep, he may cry if he wakes up in his crib and is no longer behind held.
Beyond these reasons, though, here's something to remember: we all wake up briefly between sleep cycles from time to time. Our babies are no different. Sometimes, your baby may wake slightly and cry between sleep cycles. This is often the cause of those weird 2 minute crying spells that you sometimes might hear in the middle of the night, or during a nap. Do you know what I mean? Those times when you hear a cry, but by the time you're up and moving toward baby, he's already fallen back to sleep? The cause there is just brief waking during sleep cycles that happens to be accompanied by some fussing.
That goes hand-in-hand with the next point: for some children, waking up crying is a sign that they aren't really done sleeping yet, and need more rest. We suspect this has something to do with temperament – while some babies might wake too early from sleep and be fairly quiet and content, others will just wail. This was the case for Nicole:
"With my first-born, if he woke up crying, it 90% of the time meant that he was not done sleeping. He may have awakened in between sleep cycles and had trouble going into the next one."
In these cases, it's sometimes best to wait a minute or two when you hear crying that you suspect is just waking between sleep cycles – sometimes, your baby will go right back to sleep. Or, even if you ultimately to go in to comfort your baby, you'll know that the goal should be to help baby get back to sleep, because she isn't fully rested yet.
Finally, keep in mind that some babies (and toddlers, for that matter) cry after waking even if they're fully rested. Some babies will wake up from a marathon nap crying, or will wake after a long night of peaceful sleep just wailing. In these cases, the problem is most likely that the child just needs a bit of time to fully wake up. (Heck, I know adults like this – I'm one of them, in fact!! 😉 I don't wake up crying, but boy, do I need plenty of time and space to fully wake up!) In these cases, you can try simply cuddling your child, or offering a small snack or a favorite toy, and allowing your child to slowly wake up.
So, in short, if your baby often wakes up crying, you'll want to evaluate the reasons. If it's not something that requires immediate attention, like hunger of an uncomfortable diaper or illness, then evaluate whether or not it may be a sleep association. To do that, you'll want to think about how your child falls asleep (in your arms, in the rocker?), and then compare that to how your child is waking up (in the crib, alone?). Finally, keep in mind that temperament makes a difference, too – it may just be that crying is one way that your child lets you know he's not done sleeping, or it may be that your kiddo is one who needs to wake up slowly, and is going to fuss a bit while he does it! 😉
If you suspect that sleep associations are causing the problem, you may want to consider sleep training – this will help your baby gradually learn a new way to sleep, that doesn't involve negative sleep associations. If you need help with sleep coaching, you can check out our library of do-it-yourself sleep coaching resources in our Members Area, or you can get one-on-one help with an expert sleep consultant. Whichever route you choose, know that you can overcome negative sleep associations and help your baby or toddler sleep through the night – and we can help!
Does your baby wake-up crying? What do you think the reason is? Have questions about crying upon waking? Ask, and we'll answer!
Our Members Area is packed with exclusive content and resources: e-Books, assessments, detailed case studies, expert advice, peer support, and more. It actually costs less to join than buying products separately! As a member, you'll also enjoy a weekly chat with an expert sleep consultant. And the best part – members receive 20% off all sleep consultation services!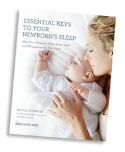 Essential Keys to Your Newborn's Sleep is THE newborn sleep book that will help you to not only improve your newborn's sleep using gentle, sleep-inducing routines – it will also answer your feeding and newborn care questions. You can even buy a bundle package that includes the e-book AND a Personalized Sleep Plan™ PLUS a follow-up email to use for further support!


For those persistent nighttime struggles, check out The 3 Step System to Help Your Baby Sleep. Using the same unique approach and practical tools for success, this e-book helps you and your baby sleep through the night.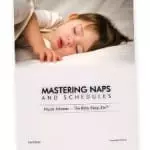 If you're looking for ways to get your baby or toddler into a healthy sleeping routine during the day, I encourage you to explore Mastering Naps and Schedules, a comprehensive guide to napping routines, nap transitions, and all the other important "how-tos" of good baby sleep. With over 45 sample sleep schedules and planning worksheets, Mastering Naps and Schedules is a hands-on tool ideal for any parenting style.


For those persistent toddler sleep struggles, check out The 5 Step System to Help Your Toddler Sleep. Using the same unique approach and practical tools for success, this e-book helps you and your toddler sleep through the night and enjoy a better daytime schedule.

Need help knowing where to start? Visit our Help Me Choose page for helping choosing the Baby Sleep Site® resources that are right for you.