Welcome to Part 10 (and our final temperament trait) of my Baby Temperament and Sleep Series. If you are just joining us, you may want to start with Part 1, where I define baby temperament. This article will discuss your baby's mood as a baby temperament trait. In the next couple of weeks, I will give you a quiz to determine your child's temperament.
Baby Temperament – Mood
Your child's mood is generally how happy and smiley she is versus the child who is more serious in nature or will be more analytical and tell you how to improve something rather than how great it was. According to Raising Your Spirited Child, a specific pattern of brain activity is responsible for your child's disposition. If your child rarely shows a happy or joyous side of herself, you may want to go to the doctor to test for depression, but overall, she may just be more serious, but this does not necessarily mean she's unhappy, even as a baby.
My sons are generally very happy boys, which makes me very happy, but my eldest son, who once again inspired this site, has his moods. Almost every day he has cranky moments that can be difficult to deal with. It is particularly difficult when he hasn't gotten enough sleep and his behavior goes out the window. He has more tantrums and small things upset him more easily than when he's in a good mood and well-rested. This is very common among many toddlers and pre-schoolers, so thankfully, I don't think this is an area in which he is extreme.
Baby Sleep and Mood
How might your baby or toddler's mood affect her sleep? As I mentioned above, mood can be affected by your baby not getting enough sleep, but his mood can also affect how you approach getting sleep for your baby or toddler. If your baby or toddler is more serious or analytical in nature, you might approach bedtime and nap routines a different way. I can tell my son is analytical, just like me, even though he is still young. I give him lots of choices and allow him to choose what we do, when. This lets him have some control that he (and most toddlers) crave, but also, I notice that as he's gotten older, he is very logical. If this, then that. He will negotiate a lot and I tend to joke he will be a lawyer one day.
Alternatively, if your child is very happy most of the time and isn't serious in nature, this can make for a very long bedtime routine, especially adding "toddler slowpoke time" in. During some occasions when my son is being very silly and I'm trying to get both boys in bed, it can be frustrating when I want him to be serious! If he was like that every night, I could see how that might drive me bonkers. It's fun when we are both in the right moods, but in the end, it's my job to get him to bed on time to avoid the whole over-tired mess that can come into our lives. It's hard having to be the responsible one, sometimes. 🙂 Add to the fact that by his bedtime these days I'm just beat! His energy never ceases to surprise me!
Lastly, mood has crept into our night-wakings. There was a time when he was around 2 or 2 1/2 when he'd wake up in the middle of the night and be very cranky, yelling and screaming! There is nothing worse than screaming in the middle of the night, especially when you're getting up feeding a baby. Obviously, by now, he hasn't eaten in the middle of the night in a really long time, but we finally figured out that he was hungry! He must have been going through the growth spurt. The same way a 4 month old might be able to roll over during the day, but not at night half asleep, or a 10 month old who can replace a pacifier but won't in the middle of the night, for some reason my son never said, "I'm hungry." It seems so simple, but he just didn't do it. For about a week, we left him graham crackers and water in his room, just in case. It was a phase, like almost everything else in the first few years of their lives.
Once again, there are good and bad things about all of these temperament traits. A serious, critical, or analytical child can point out things that you might not notice if you aren't the same type of person. These children are those that might be able to help you make a chore plan for the family or point out why you shouldn't buy that used car you have your eye on.
Explore each of the 9 temperament traits, Intensity, Persistence, Sensitivity, Perceptiveness, Adaptability, Regularity, Energy, First Reaction, and Mood, focusing on how they play a role in your baby's sleep and in the final part, take an assessment quiz to help figure out you and your baby or toddler's temperament and see how it might be similar or different.
Get Sleep Help Personalized For Your Baby's Temperament!
Your baby's temperament influences his or her sleep habits in a big way – and that means that the sleep coaching you do with your baby will need to be suited to your baby's unique temperament. That can be tricky – but not to worry! Our consultants at The Baby Sleep Site® are experienced in creating Personalized Sleep Plans® that are customized to your baby or toddler's temperament. Even better, once you have your Personalized Sleep Plan®, your consultant will walk you through each step of implementing it at home.
Browse our list of consultation package options here.
Once you make your choice and purchase, you will immediately receive an e-mail with your Helpdesk login information. You'll be able to log in and start right away – it's that simple!
Sleep Resources Designed To Work With Your Baby's Temperament
For those persistent nighttime struggles, check out The 3 Step System to Help Your Baby Sleep. Using the same unique approach and practical tools for success, this e-book helps you and your baby sleep through the night.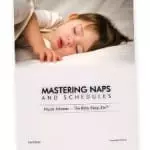 If you're looking for ways to get your baby or toddler into a healthy sleeping routine during the day, I encourage you to explore Mastering Naps and Schedules, a comprehensive guide to napping routines, nap transitions, and all the other important "how-tos" of good baby sleep. With over 45 sample sleep schedules and planning worksheets, Mastering Naps and Schedules is a hands-on tool ideal for any parenting style.
Or, join our VIP Members Area packed with exclusive content and resources: e-Books, assessments, detailed case studies, expert advice, peer support, and more. It actually costs less to join than buying products separately! As a member, you'll also enjoy a weekly chat with an expert sleep consultant and much more!
What is your baby or toddler's mood most of the time? Happy? Serious? Share with us!