Welcome to Part 5 of my Baby Temperament and Sleep Series. If you are just joining us, you may want to start with Part 1, where I define baby temperament. This article will discuss perceptiveness as a baby temperament trait. At the end of the series, I will give you a quiz to determine your child's temperament.
Baby Temperament – Perceptiveness
Your baby's perceptiveness is how much your child notices things like people, colors, and noises. A perceptive child may forget directions or instructions you have given her because something else has caught her attention. In addition, she might notice many things that other people don't, such as a rock in the grass that other kids would walk past.
Perceptiveness and distractibility is not the same as ADHD. Raising Your Spirited Child explains that a child who is more perceptive than other children will notice a lot around them, but will be able to process and eventually be able to focus on something he is interested in and complete a task. A child with ADHD won't be able to figure out the most important information and won't be able to focus and complete the task at hand, even if he wants to.
Baby Sleep and Perceptiveness
How might your baby's perceptiveness affect his sleep? Your child's perceptiveness will most affect sleep when it comes to napping, routines, and whether you use a nightlight in his room. When you are doing your bedtime routine, your toddler may not be able to follow multi-step instructions, so you may need to break the routines into smaller steps. In other words, instead of asking your toddler to go get a diaper, get his pajamas, and come over to sit down, you might need to ask him to get the diaper first and then ask him to get his pajamas. You also might need to take more time for the routine. If he's like my eldest son, it might take longer to get through books because he will notice a lot of different things on each page of a book such as a cloud that looks a little like ice cream, even if I've read the book 10 times before. I don't mind at all and encourage his inquisitiveness, but I do need to keep it in mind and plan for how long it takes to get through some things, sometimes.
When it comes to napping, your baby or toddler might look at the light dance on the ceiling from the sunlight shining through the window rather than go to sleep. It is likely she might take longer to fall asleep than a child who is not as perceptive simply because she notices more in the room, especially when there is something new. It is because of this that you will want to put him down for bed at least 10-15 minutes before you want him to be asleep.
You may or may not want to use a nightlight in your baby's room until he is old enough to care. Remember, he was in the dark in your womb for a long time and until he goes through certain developmental milestones, he is too young to be scared of the dark. I noticed my eldest son would look around entirely too much when he was a baby and it would keep him up, so we did not have a nightlight in his room until he asked for one between 18 months and 2 years, roughly when we transitioned him to his toddler bed and new room. My 2nd son liked to look around, too, so we opted to keep the light off for him, too, though I'm not sure he is as perceptive as his older brother, but time will tell.
When it comes to perceptiveness, you will need to help your child manage it and "hear" you. She will have trouble sorting out what is important and what is not, so keep your messages clear and simple. Encourage her by pointing out the positive aspects of her perceptiveness to her. If you need more detailed recommendations on helping your child with his perceptiveness, you can read more in Raising Your Spirited Child.
As with your sensitive child, a perceptive child will likely take in a lot more around them and can get overstimulated and overtired, so keep that in mind when establishing her sleep schedule.
Explore each of the 9 temperament traits, Intensity, Persistence, Sensitivity, Perceptiveness, Adaptability, Regularity, Energy, First Reaction, and Mood, focusing on how they play a role in your baby's sleep and in the final part, take an assessment quiz to help figure out you and your baby or toddler's temperament and see how it might be similar or different.
Get Sleep Help Personalized For Your Baby's Temperament!
Your baby's temperament influences his or her sleep habits in a big way – and that means that the sleep coaching you do with your baby will need to be suited to your baby's unique temperament. That can be tricky – but not to worry! Our consultants at The Baby Sleep Site® are experienced in creating Personalized Sleep Plans® that are customized to your baby or toddler's temperament. Even better, once you have your Personalized Sleep Plan®, your consultant will walk you through each step of implementing it at home.
Browse our list of consultation package options here.
Once you make your choice and purchase, you will immediately receive an e-mail with your Helpdesk login information. You'll be able to log in and start right away – it's that simple!
Sleep Resources Designed To Work With Your Baby's Temperament
For those persistent nighttime struggles, check out The 3 Step System to Help Your Baby Sleep. Using the same unique approach and practical tools for success, this e-book helps you and your baby sleep through the night.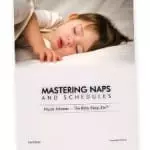 If you're looking for ways to get your baby or toddler into a healthy sleeping routine during the day, I encourage you to explore Mastering Naps and Schedules, a comprehensive guide to napping routines, nap transitions, and all the other important "how-tos" of good baby sleep. With over 45 sample sleep schedules and planning worksheets, Mastering Naps and Schedules is a hands-on tool ideal for any parenting style.
Or, join our VIP Members Area packed with exclusive content and resources: e-Books, assessments, detailed case studies, expert advice, peer support, and more. It actually costs less to join than buying products separately! As a member, you'll also enjoy a weekly chat with an expert sleep consultant.
Is your child perceptive? Tell us about your little one's temperament!