Welcome to Part 3 of my Baby Temperament and Sleep Series. If you are just joining us, you may want to start with Part 1, where I define baby temperament. In part 2, I discussed baby temperament trait, intensity, and today I will move on to the next trait, persistence. At the end of the series, I will give you a quiz to determine your child's temperament.
Baby Temperament – Persistence
Your baby's persistence is how easy or difficult she can stop a task if you tell her to and how strong-willed they are when they get their mind set on something. Persistence might reveal itself when you take your 8-month-old's toy away from him to start a new game or your 2-year-old who needs to get out of the bath and isn't ready. Or, you might even see it as early as 4 months old when she wants to nurse and he won't take no for an answer without erupting in tears and will not settle down with any other soothing method. A very persistent baby or toddler doesn't take "no" for an answer very easily.
I have personally seen my eldest son's persistence from very early on and it hasn't let up in his 3 years. When your child is persistent, they really "lock in" to an idea or desire and will not let up easily. I can share a few examples. When my son was a baby, he would "lock in" and get upset when we took a toy away. When he was a little older, taking away the bottle (around 15 months) proved difficult and rather than drink from a sippy, he'd wait it out without milk until his next feeding (we worked on one feeding at a time). We saw his first tantrum not getting what he wanted very early, around 15-16 months, too, and there have been numerous times we've been driving somewhere, we didn't go the way he wanted, and we heard about it ALLLLLL the rest of the way home. As soon as you think he's forgotten about what he wanted, he will keep harping on it. Sometimes distraction works, but often it doesn't. Happiest Toddler on the Block has good information about dealing with toddlers in this way (or watch the DVD).
I have purposely kept from using the word "stubborn" to describe this temperament trait. Stubborn has a negative connotation and will only frustrate you if you have a persistent child. Remember that your child is not purposely doing this to drive you crazy (even though there have been numerous times I thought I was headed that way). This is their inborn personality. A persistent child will require you to have more patience and set firm limits. You also have to pick your battles, in my opinion, but giving in to every demand of a persistent child simply to avoid their will, is not a good idea. I suspect many "spoiled" kids are very persistent and I can certainly understand how it "feels" easier to just give them what they want. Combine intensity with persistence (think 30 minutes with a screaming toddler when he wants something) like my eldest son and it can be VERY tiring, but we press on to make sure he has reasonable limits and can grow into a child who won't expect to always get what he wants. It is my goal to help direct him to be persistent at appropriate times.
As I said last time, there are good and bad things about each temperament trait. The photo I chose for this article is not an accident. Without persistence, it can be difficult to reach the highest mountains and achieve successes in life. There are a number of jobs/careers that need a persistent nature, some more than others. In a job where you might be told no a lot, such as an actor or actress, a less persistent person is not as likely to achieve their dream. Becoming a doctor, lawyer, Fortune 500 CEO, etc. takes a lot of persistence, too.
Baby Sleep and Persistence
How might your baby's persistence affect her sleep? If your child is a less persistent baby, this means that it will not likely be that difficult to get better sleep out of her. Typically, less persistent babies and toddlers accept no for an answer and do not stay upset very long when you make changes. You may simply just need to commit to making changes. If you decide to sleep train with a no-cry sleep training method, your baby will not likely complain very long and quickly take no for an answer when you refuse to continue to replace the pacifier or nurse to sleep or discontinue any other sleep association. Once she is 4 months old if you decide to sleep train using a crying sleep training method, your baby will likely not cry very long, if at all.
On the other hand, if your baby is a very persistent baby, you can bet that it will be harder to get more cooperation out of him when he has his mind set on something. If you use a no-cry sleep training method, it will likely take you longer than those with less persistent babies. It might take you a month or two of consistency to really make a lot of progress and it will take a lot of patience and wherewithal on your part. If you decide to use a crying sleep training method, you can expect long crying bouts, unfortunately. Depending on his intensity level, this may or may not be difficult to get through. If he is low-intensity and fusses for an hour, that might be "easier" than if he is screaming at the top of his lungs for an hour. Regardless of the method, your key to success will be to be more persistent than he is. Luckily for me, I am a very persistent, too (gee where did my son get it? Ha!). You might also notice that you need to keep setting firm limits during bedtime routines as he gets older and wants "one more book", "one more drink" or "one more" anything.
As you can imagine, since it did prompt me to make a whole website about this, my son's persistence was prominent throughout our whole endeavor to get better sleep out of him. Not only that, but we fell backwards many times after illnesses, vacations, and teething.
As always, there is a wide spectrum of persistence levels. Once you know your baby's temperament, intensity level, and persistence level, you can take this into consideration when choosing how to help her get more sleep. You may or may not want to use cry it out to help your baby sleep, but once you know your baby's personality, that can help you come up with a plan.
For more ideas on how to guide your child's persistence (i.e. help her learn appropriate times to be persistent), I recommend Raising Your Spirited Child.
Explore each of the 9 temperament traits, Intensity, Persistence, Sensitivity, Perceptiveness, Adaptability, Regularity, Energy, First Reaction, and Mood, focusing on how they play a role in your baby's sleep and in the final part, take an assessment quiz to help figure out you and your baby or toddler's temperament and see how it might be similar or different.
Get Sleep Help Personalized For Your Baby's Temperament!
Your baby's temperament influences his or her sleep habits in a big way – and that means that the sleep coaching you do with your baby will need to be suited to your baby's unique temperament. That can be tricky – but not to worry! Our consultants at The Baby Sleep Site® are experienced in creating Personalized Sleep Plans® that are customized to your baby or toddler's temperament. Even better, once you have your Personalized Sleep Plan®, your consultant will walk you through each step of implementing it at home.
Browse our list of consultation package options here.
Once you make your choice and purchase, you will immediately receive an e-mail with your Helpdesk login information. You'll be able to log in and start right away – it's that simple!
Sleep Resources Designed To Work With Your Baby's Temperament
For those persistent nighttime struggles, check out The 3 Step System to Help Your Baby Sleep. Using the same unique approach and practical tools for success, this e-book helps you and your baby sleep through the night.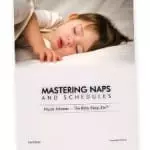 If you're looking for ways to get your baby or toddler into a healthy sleeping routine during the day, I encourage you to explore Mastering Naps and Schedules, a comprehensive guide to napping routines, nap transitions, and all the other important "how-tos" of good baby sleep. With over 45 sample sleep schedules and planning worksheets, Mastering Naps and Schedules is a hands-on tool ideal for any parenting style.
Or, join our VIP Members Area packed with exclusive content and resources: e-Books, assessments, detailed case studies, expert advice, peer support, and more. It actually costs less to join than buying products separately! As a member, you'll also enjoy a weekly chat with an expert sleep consultant.
Is your child persistent? Share a bit about your baby's temperament with us!