Part 1 of this series I discussed why it's a good idea to sleep train your baby and the bedtime routine, your first step. Now I will discuss the various methods to help your child learn how to fall asleep without your "help".
Co-Sleeping
Co-sleeping is not a "sleep training method", but I wanted to talk about a way you can sleep train your baby but still co-sleep. Remember, sleep training is not cry-it-out (CIO). You can sleep train without letting your baby cry. Co-sleeping works for many families without any special steps taken, but for some, it's difficult due to the fact their baby wants to nurse all night. Nursing may or may not be the challenge for the mother, but perhaps the fact she can't go right back to sleep during or after nursing. And, maybe mom and dad want to continue co-sleeping, but not nurse all night.
In some cases, nursing while co-sleeping has become the baby's sleep association and the key is to break that association. But, how do you do it without letting the baby cry, yet still sleep in the family bed? The key to this dilemma is to help your baby learn to fall asleep without nursing. You will want to move nursing away from the final moment your baby falls asleep, but without replacing one sleep association (e.g. nursing to sleep) for another (e.g. rocking your baby).
I include pacifiers as a sleep association. I am not a big fan of pacifiers but know plenty of people who use them and have no problems. But, others become frustrated they are replacing the pacifier 8-10 times per night. At this point, the pacifier has become a hindrance more than a help, so be very careful not to replace nursing with a pacifier. Once a baby learns how to fall asleep without nursing, (s)he can start to learn to go BACK to sleep throughout the night, which is true of all sleep associations. This method will take a lot of patience, determination, and commitment on the parents' parts, but with consistency, it can work.
Co-Sleeping Safety
I would be remiss if I didn't talk about co-sleeping safety. It gets a bad rep sometimes, but when done properly, it can be perfectly safe. If you feel nervous you are going to roll on top of the baby, an Arm's Reach Co-Sleeper is a great option. Dr. Sears' website has more tips including put baby next to mom, not between mom and dad, sleep in a large queen or king-size bed, and don't sleep on a too-cushion-y surface where you might roll over too easily (e.g. waterbed or couch), among other tips. He makes sure to mention not to sleep with your baby if you are severely sleep-deprived where you might be less aware of your baby. Ironically, I would think this is when most people do start to sleep with their baby (if they didn't plan to from the get-go like me).
When Co-Sleeping Isn't Working
There may be another reason or multiple reasons co-sleeping is difficult for your family. If it's not working for you, that's okay. It works for some, but not all. This is not a reflection on you as a parent. Some people are too nervous and don't sleep well due to worry. I'd say that makes you a caring parent. Some people just can't go right back to sleep. You have no control over that. Some babies are very active, waking you up all hours of the night. Whatever the reason, if it's not working for you, don't let guilt drive you to more and more sleep deprivation, which can lead to unhappiness, stress, and depression. Once you feel ready, you may want to transition your baby out of the family bed. As I always say, well-rested babies make happy babies and well-rested parents make happy parents and happy parents make better parents.
Get Personalized Sleep Training Help
Sleep training while co-sleeping can be tricky, but is often possible! Our sleep consultants at The Baby Sleep Site® are sleep training experts! When you work with a sleep consultant, she will create a Personalized Sleep Plans® for your family that includes a bedtime routine customized to your schedule. Even better, once you have your Personalized Sleep Plan®, your consultant will walk you through each step of implementing it at home.
Sleep Resources That WORK
For those persistent nighttime struggles, check out The 3 Step System to Help Your Baby Sleep. Using the same unique approach and practical tools for success, this e-book helps you and your baby sleep through the night.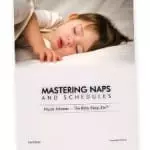 If you're looking for ways to get your baby or toddler into a healthy sleeping routine during the day, I encourage you to explore Mastering Naps and Schedules, a comprehensive guide to napping routines, nap transitions, and all the other important "how-tos" of good baby sleep. With over 45 sample sleep schedules and planning worksheets, Mastering Naps and Schedules is a hands-on tool ideal for any parenting style.
Or, join our VIP Members Area packed with exclusive content and resources: e-Books, assessments, detailed case studies, expert advice, peer support, and more. It actually costs less to join than buying products separately! As a member, you'll also enjoy a weekly chat with an expert sleep consultant and much much more!
Continue to Part 3 of this series where I discuss the "fading" approach.
Share your co-sleeping story with us!