In this sleep training series, so far I've talked about the importance of a bedtime routine and gone over how you can sleep train while co-sleeping. In part 3 of this series, I will be discussing the "fading" method of sleep training.
Fading, The Method
This method I would consider one of the no-cry (or very little cry) methods. As I'm sure I've mentioned before, when you change the rules how baby falls asleep (usually by breaking a sleep association), it is usually not done without some form of protest. Your baby is sleepy and wants to be sleeping and you aren't doing what you've always done! He or she might get a little mad here! How would you feel if you had to learn to sleep without your pillow? But, with practice, time and commitment we can all learn a new way to sleep.
With this method, you help your baby fall asleep, but you set up "rules" as to how you will slowly take yourself out of the equation. If you think about how you have done most of the work up until this point, now you will develop rules to follow that will shift the "work" to your baby/child. If you have always rocked baby all the way to sleep, you might rock him/her less time and put him in the crib drowsy, but awake and let him/her try to fall asleep on his/her own. If he/she gets worked up, you try to quiet and soothe them using other methods until he/she is asleep. Each night, you do less and less "work" and your baby should do more of it.
Fading: How Long Will It Take?
As you can see, this method can take a lot of time and patience on your part. And, depending on the temperament of the child, it might be very difficult to follow it through until the end. But, if you do not want to allow your child to cry alone and you also don't want to continue the path you're on now, it's a great first step! After all, how do you know whether it will work or not if you don't try it? The amount of time this method will take will be directly related to your ability to be CONSISTENT and your child's temperament and personality (how strong-willed is he/she and will he/she "outlast" you?). It is imperative that you remain consistent because if you falter 1 hour in, for example, then it will only be that much harder next time. I highly recommend writing down the plan you hope to follow such that you can refer to it and really stick to it 100%.
Get Personalized Help With Fading Sleep Associations

Fading out sleep associations with persistent babies can be challenging. Our consultants at The Baby Sleep Site® are experts! When you work with one of our sleep consultants, she will create a Personalized Sleep Plans® for your family that includes detailed guidance on how to sleep train. Even better, once you have your Personalized Sleep Plan®, your consultant will walk you through each step of implementing it at home.
Sleep Resources That WORK
For those persistent nighttime struggles, check out The 3 Step System to Help Your Baby Sleep. Using the same unique approach and practical tools for success, this e-book helps you and your baby sleep through the night.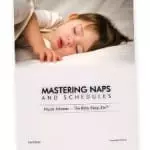 If you're looking for ways to get your baby or toddler into a healthy sleeping routine during the day, I encourage you to explore Mastering Naps and Schedules, a comprehensive guide to napping routines, nap transitions, and all the other important "how-tos" of good baby sleep. With over 45 sample sleep schedules and planning worksheets, Mastering Naps and Schedules is a hands-on tool ideal for any parenting style.
Or, join our Members Area packed with exclusive content and resources: e-Books, assessments, detailed case studies, expert advice, peer support, and more. It actually costs less to join than buying products separately! As a member, you'll also enjoy a weekly chat with an expert sleep consultant.
Continue to Part 4 of this series.
Does the fading method sound like a good method for you? Have you tried fading yet? Share your questions and tips with us!