By the time babies are 4 or 5 months old, most parents are feeling more than ready to have some semblance of a daytime schedule going! After the erratic feeding and sleeping patterns of the newborn stage, a lot of moms and dads are eagerly looking forward to a predictable eating and sleeping routine.
But while some babies will naturally develop their own schedules starting around 3 or 4 months, plenty of other babies don't. If that's the case for your baby, you may be wondering if your 4 month old is, in fact, ready for a daytime schedule.
Signs Your 4 Month Old or 5 Month Old Baby Is Ready For A Schedule
The following are good indicators that your 4 or 5 month old baby may be ready for a semi-consistent daytime schedule:
Your baby has already been through the 4 month sleep regression. The 4 month sleep regression tends to blow a baby's sleeping habits to pieces, so you'll want to wait until your baby is past the worst of the 4 month sleep regression until you try to establish a daytime schedule. If your 4 month old is not sleeping at night, this is a big clue you're in the midst of this regression.
Your baby can go about 2.5 hours between daytime feedings. Most 4 and 5 month old babies can space feedings at least 2.5 hours apart, but if your baby has a medical issue or weight gain problem and requires more frequent feedings, you might want to wait a bit before establishing a daily schedule.
Your baby can comfortably stay awake for about 2 hours between naps. Wake windows are usually 2 to 2 1/2 hours, at this age.
Your baby is not overly sensitive to small fluctuations in awake time. Sensitive babies who become overtired easily may need to wait until closer to 6 months for a predictable daytime schedule.
Your baby is at least somewhat consistent in their daily eating and sleeping habits. This point is debatable. If your baby is already fairly predictable, then it will likely be easier for you to carve out a schedule that works. However, if your baby's naps and feedings are all over the map from day to day, this does NOT mean that you can't eventually have a predictable schedule; it just means that you may have more work on your hands to get there! 😉 And some parents of unpredictable, irregular babies find it easier to wait until baby is a bit older before working on the schedule.
4 Steps To Creating A Schedule For Your 4 Month Old or 5 Month Old Baby
Feel like your 4 or 5 month old is ready for a daytime sleep and feeding schedule? Use these 4 steps to create a schedule that works:
Log your baby's sleep for 2 weeks. Note any patterns in eating or sleeping, and try to work those into your baby's daily schedule.
Outline a basic schedule that you think will work, and use fixed points as your guide. Use your log for guidance. You may also want to use our sample 4 month schedule or sample 5 month schedule for guidance. Remember to leave plenty of room for flexibility. If feedings or naps vary by 30 minutes or so, that's totally normal! For babies this age, we usually recommend picking a few 'fixed points for baby sleep' that you aim to hit each day. You can consider all other schedule points flexible. Also don't forget to build in any regular activities you have – like preschool pick-up, for example, or your morning moms' group.
Ease your baby into the schedule gradually. Again, use your fixed points for guidance. In the first week, you might try just timing up bedtime and the morning wake-up time, for example. Give your baby (and yourself!) time to adjust to the new schedule.
Be prepared to adjust based on your baby's sleepy cues. Your baby is king – not the schedule. If your baby is showing signs that he's tired, but nap time is still 45 minutes away, DON'T WAIT FOR NAPTIME. Put your baby down quickly for his nap! This is key. You do not want to let the schedule call the shots. Instead, use your judgment and your baby's cues to shift the timing of naps and feeds as necessary.
Need Scheduling Help For Your 4 or 5 Month Old Baby? Check Out Our Resources!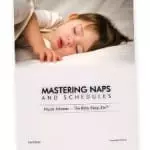 If you're looking for ways to get your baby or toddler into a healthy sleeping routine during the day, I encourage you to explore Mastering Naps and Schedules, a comprehensive guide to napping routines, nap transitions, and all the other important "how-tos" of good baby sleep. With over 45 sample sleep schedules and planning worksheets, Mastering Naps and Schedules is a hands-on tool ideal for any parenting style.
For those persistent nighttime struggles, check out The 3 Step System to Help Your Baby Sleep. Using the same unique approach and practical tools for success, this e-book helps you and your baby sleep through the night.
Or, join our VIP Members Area packed with exclusive content and resources! VIP access includes e-Books, assessments, detailed case studies, expert advice, peer support, and more. It actually costs less to join than buying products separately! As a VIP member, you'll also enjoy a weekly chat with an expert sleep consultant.
If you are looking for a more customized solution for your unique situation, and want plenty of support along the way, please consider one-on-one baby and toddler sleep consultations. Your consultation package will provide you with the chance to interact one-on-one with a trained sleep consultant. She'll create a Personalized Sleep Plan™ for your family and then work to help you implement it at home.
Can't decide which product or service is right for you? Visit our Getting Started Page for help.
*******************************************************************************************

Want FREE sleep help that you can put to use right away? Download a copy of our free guide, 5 Ways To Help Your Child Sleep Through The Night! The guide is available to download instantly, which means you can start using the techniques in it as early as tonight. So download now, and learn why your baby is waking at night – and what you can do about it.
Click here to learn more about how to get your free guide.
A better night's sleep could be just a few clicks away. So don't wait! Download now, and start your journey to better sleep tonight!
*******************************************************************************************
Do you feel your 4 or 5 month old is ready for a schedule? Share your thoughts! Questions about how to create the best possible 4 or 5 month old schedule? Ask them below!