Co sleeping tends to be a controversial topic; some parents are adamant that co sleeping is the best and most natural sleeping arrangement for all families, while others are just as adamant about the dangers of co sleeping with a baby.
All that aside, though, what we've found in our years spent working with tired families is that, far from being interested in the debate, exhausted moms and dads have a far more pressing about question co sleeping:
"If I co sleep, will my baby and I FINALLY get some uninterrupted sleep?"
That's understandable – for every parent who co sleeps out of deep attachment parenting convictions, there are many more who are interested in co sleeping purely because they are sooooo tired, and will do just about anything for better sleep.
And that's the topic we're examining today, parents – will co sleeping work as a solution to your family's sleep challenges? Read on for details!
Co Sleeping Versus Bed Sharing: Defining Our Terms
First, it's important to remember that the term "co sleeping" means different things to different people. Many automatically assume that co sleeping means parents sharing a bed with their baby, but that's not technically true. That's actually called "bed sharing." Co sleeping can also mean parents and baby share a room; more specifically, that arrangement is called "room sharing".
How Co Sleeping Can Help Your Baby's Sleep Problems
Co sleeping can, in some cases, help both you and your baby get more sleep, and can solve the problem of constant nighttime waking:
Co sleeping tends to make breastfeeding easier, as there is much less back-and-forth between rooms.
Co sleeping allows for greater soothing: if your baby is in bed with you, or right next to your bed in a bassinet, you can simply reach a hand out to offer comfort if she fusses.
Dr. James McKenna, a renowned anthropologist, points to research which indicates that babies who sleep right very near their mothers tend to fuss less and actually sleep better, due to the calming influence of mom's smell, mom's warmth, and the sound of mom's breathing.
If you work full time outside the home, co sleeping can be a great way to get some quality time with your baby. And if you breastfeed, and need to nurse more frequently at night, co sleeping can make that easier.
Why Co Sleeping May Not Solve Your Baby's Sleep Problems
It's not all good news, however; while co sleeping is a great sleep solution for some, it doesn't work well for others:
Some moms who try bed sharing become so anxious and paranoid about keeping the baby safe in bed that their own sleep is actual worse!
If you're a sensitive sleeper who tends to wake at every little sound, having your baby in the same room with you may prove to be too noisy, as babies tend to make lots of little noises as they sleep.
Speaking of little noises – some parents report that their babies actually sleep worse during co sleeping, because the parents themselves are overly attentive and pick up the baby at every little sound!
If your baby's sleep association isn't one that can be met through co sleeping, then co sleeping may not help you much. For instance, if your baby has to be rocked to sleep, and needs that movement to fall back to sleep quickly, then even if you co sleep, you're still going to need to get up and rock the baby after every waking.
Some parents who co sleep for the sake of convenience end up discovering that co sleeping has itself become a sleep association that they have to undo later. While this isn't necessarily a problem – there are ways you can gently transition from co sleeping (and we have a day-by-day co sleeping transition plan in our Members Area designed to help you do just that), some parents don't want to inadvertently create new sleep challenges by co sleeping, so they opt to avoid it and work on their babies' existing sleep associations.
Co Sleeping Can Be A Great Short Term Baby Sleep Solution For Some Families
In our experience, many families find co sleeping to be a good short term solution; it allows everyone to the whole family to get a little more sleep at night. However, unless you have plans to co sleep long term (because you are a proponent of attachment parenting, perhaps, or for other reasons), co sleeping isn't really a solution to your sleep challenges. Most babies who wake frequently at night and take short, inconsistent naps usually have one or more sleep associations that are preventing them from learning to self soothe. If you ultimately want your baby to transition your baby from co sleeping, and have him sleep in his own sleeping area, separate from yours, then while co sleeping can be a great temporary fix, it won't be a lasting solution. Instead, you'll want to work on gently weaning your baby away from his sleep associations, and teaching him to fall asleep independently – this is the process we call sleep training. And it's a process we happen to specialize in!
One of the easiest and fastest ways to get expert sleep coaching help is to try a personalized consultation from The Baby Sleep Site®? Your consultation will allow you to work one-on-one with an expert sleep consultant. Your consultant will craft a Personalized Sleep Plan™ just for your family, walk you through each step of implementing the plan at home, and then will support you throughout the process.

Browse our list of consultation package options here.

Once you make your choice and purchase, you will immediately receive an e-mail with your Helpdesk login information. You'll be able to login and start your Family Sleep History form right away – it's that simple!
Want more information about how personalized help works? Check out our FAQ page here, and get answers.
Does your baby sleep like a baby, or are you working towards "sleep like a baby" status? Share your stories with us!
Our VIP Members Area is packed with exclusive content and resources: e-Books, assessments, detailed case studies, expert advice, peer support, and more. It actually costs less to join than buying products separately! As a VIP member, you'll also enjoy a weekly chat with an expert sleep consultant.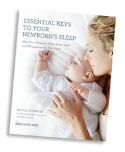 Essential Keys to Your Newborn's Sleep is THE newborn sleep book that will help you to not only improve your newborn's sleep using gentle, sleep-inducing routines – it will also answer your feeding and newborn care questions. You can even buy a bundle package that includes the e-book AND a Personalized Sleep Plan™ PLUS a follow-up email to use for further support!


For those persistent nighttime struggles, check out The 3 Step System to Help Your Baby Sleep. Using the same unique approach and practical tools for success, this e-book helps you and your baby sleep through the night.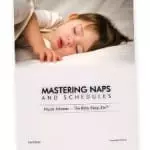 If you're looking for ways to get your baby or toddler into a healthy sleeping routine during the day, I encourage you to explore Mastering Naps and Schedules, a comprehensive guide to napping routines, nap transitions, and all the other important "how-tos" of good baby sleep. With over 45 sample sleep schedules and planning worksheets, Mastering Naps and Schedules is a hands-on tool ideal for any parenting style.


For those persistent toddler sleep struggles, check out The 5 Step System to Help Your Toddler Sleep. Using the same unique approach and practical tools for success, this e-book helps you and your toddler sleep through the night and enjoy a better daytime schedule.