Solving your baby's sleep problems can be tough enough, but finding the solution to YOUR specific problem can be even tougher. After all, the sleep training plan we would recommend for parents who want to transition away from cosleeping would be very different than the sleep training plan we would recommend for parents who want to stop rocking their baby to sleep.
So how can you solve YOUR unique sleep challenge? Well, I can't give you personalized advice here on the blog (you'll need to connect with a consultant for that), but I can give you some tips and additional resources that are designed to solve the 10 most common baby sleep problems.
10 Common Baby Sleep Problems, and Sleep Training Solutions To Help
1. Your baby will fall asleep only when you feed him.
Oh, is this a common one. This is what we call a feeding association – your baby associates feeding (usually breastfeeding) with falling asleep. The best way to wean your baby away from a feeding association is usually to distance the feeding from the start of a sleep time. For instance, if you usually feed your baby to sleep at bedtime, you'll want to move the feeding to an earlier point in your bedtime routine. If that change feels too abrupt to you and your baby, you can break it down into smaller baby steps; our consultants generally offer baby step options to help minimize crying with changes like this.
2. Your baby will fall asleep only when you rock her, or when she's in the infant swing.
This is a movement association – your baby associates falling asleep with movement. You can gradually wean your baby away from a movement association by fading out the movement. For example, you could start by rocking your baby mostly to sleep and then work towards simply holding your baby in your arms without any movement, until he falls asleep that way.
3. Your baby will fall asleep only when you hold her, or when he's in a sling or wrap.
Usually, babies who fit this description need to be held or worn closely to mom specifically in order to fall asleep. We sometimes call this a parent sleep association, with mom usually being the parent in question. If your baby has a strong association with you, in particular, you could try having your spouse or partner, or maybe another family member, do the pre-sleep routines and put your baby to bed; sometimes, getting your child accustomed to another caregiver at bedtime can fix the association. Or, you can use a sleep coaching method like pick up put down or the chair method to keep you close by while you work on teaching your baby to fall asleep without being held.
4. Your baby will fall asleep only in the carseat.
If your baby needs to be in the car while you're driving around in order to fall asleep in the car seat, then that's another movement association. But we sometimes see families in our Helpdesk who find that their babies sleep great in the car seat both in and out of the car. That snug, semi-reclined position is very relaxing for babies and can be especially comfortable for babies who have reflux or GERD. In this case, be sure to treat any medical conditions like reflux that can make sleeping flat uncomfortable. Then, fade out this sleep association like you would any other.
5. Your baby will sleep only in your bed, right next to you.
If your child has always shared a bed with you, then she may not know any other way to sleep. But even if co-sleeping is just an occasional thing, your baby no doubt sleeps great that way, simply because he's so close to you. To gently stop co-sleeping, you'll want to gradually move your baby out of your bed and into his own sleeping area. You can break this down into a series of small steps in order to minimize crying; we outline a detailed day-by-day co-sleeping transition plan in our Members Area.
6. Your baby sleeps okay at night, but won't fall asleep at nap time and won't nap on a schedule.
Believe it or not, this is very normal, and so is the reverse scenario. Daytime and nighttime sleep are handled by different parts of your baby's brain, so even if your baby has mastered nighttime sleep pretty well, those skills won't necessarily translate to naps. In this case, you will need to work on nap training.
7. Your baby falls asleep at bedtime but wakes constantly for the rest of the night.
If the wakings are due to hunger and a need to feed, and if the feedings are excessive, then you'll need to adjust your baby's feeding schedule. However, if the wakings aren't related to hunger, then you likely still have some unresolved sleep associations on your hands. Carefully examine how your baby is going into her sleeping area at night…if she isn't fully awake, then you will probably need to do more sleep training until your baby can go from fully awake to asleep without your help. When she gets to this point, she'll be able to put herself back to sleep when she wakes between sleep cycles at night, and this will eventually eliminate night wakings that aren't related to feedings.
8. Your baby wakes to feed all night long.
Eating all night long is normal for newborns, but once your baby is about 4 months old, he should start to shift the majority of his feedings to daylight hours, and begin sleeping for longer (4ish) hour stretches and feeding less often at night. However, if your baby is feeding often at night, it may be that he has this backward, and is napping more and feeding less during the day and then making up for it at night. In this case, you just need to work on shifting the schedule by shortening naps and offering more daylight feeds.
9. Your baby sleeps fairly well, but wakes incredibly early and is up for the day well before you'd like him to be.
Oh, early-waking….this is such a frustrating problem! In this case, the problem can be one of several things. This can be due to a too-late bedtime for babies – if your baby is going down too late at night, she may be getting overtired and waking early as a result. Or, it can be a case of too much nap time sleep during the day, which means less sleep at night. Finally, if your toddler is waking too early, it may be that you are putting her to bed too early, and that you need to push bedtime back. This is especially true for toddlers who still take an afternoon nap. Check out our members-only e-book, Shift Your Child's Schedule, as well as a case study presenting solutions for early-waking, for tips on how to solve these problems
10. Your baby was sleeping great, but has suddenly stopped and is now sleeping terribly.
This can be due to a lot of factors, honestly. This may be due to health and developmental factors, like sleep regressions, illness, or teething. In these cases, it's best just to wait out the phase. However, it may be that you've had big disruptions in your life that have blown your usual sleep schedules apart – moving to a new house, having a new baby, or extended traveling tend to do that. For toddlers, it may be that a big change like potty training or moving to a big kid bed is to blame. In this case, either complete the transition or change and then get back on track once things are back to normal, or pause the transition (in the case of potty training or moving to a big kid bed) and wait until your child is a little older.
How To Get Personalized Help For Tough Baby Sleep Problems
Solving your baby's tough sleep problems may feel impossible…you may wonder how on earth you're going to get from sleepless nights and erratic naps to better rest for your whole family. But progress IS possible – especially if you have the right help! One of the easiest and fastest was to solve even the toughest baby sleep problems is to try a personalized consultation from The Baby Sleep Site®? Your consultation will allow you to work one-on-one with an expert sleep consultant. Your consultant will craft a Personalized Sleep Plan™ just for your family, walk you through each step of implementing the plan at home, and then will support you throughout the process.

Browse our list of consultation package options here.

Once you make your choice and purchase, you will immediately receive an e-mail with your Helpdesk login information. You'll be able to login and get started right away – it's that simple!
Want more information about how personalized help works? Check out our FAQ page here, and get answers.
What tough baby sleep problems have you made it through? Share your tips and comments below!
Our VIP Members Area is packed with exclusive content and resources: e-Books, assessments, detailed case studies, expert advice, peer support, and more. It actually costs less to join than buying products separately! As a member, you'll also enjoy a weekly chat with an expert sleep consultant.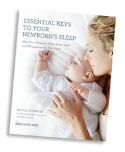 Essential Keys to Your Newborn's Sleep is THE newborn sleep book that will help you to not only improve your newborn's sleep using gentle, sleep-inducing routines – it will also answer your feeding and newborn care questions. You can even buy a bundle package that includes the e-book AND a Personalized Sleep Plan™ PLUS a follow-up email to use for further support!


For those persistent nighttime struggles, check out The 3 Step System to Help Your Baby Sleep. Using the same unique approach and practical tools for success, this e-book helps you and your baby sleep through the night.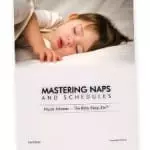 If you're looking for ways to get your baby or toddler into a healthy sleeping routine during the day, I encourage you to explore Mastering Naps and Schedules, a comprehensive guide to napping routines, nap transitions, and all the other important "how-tos" of good baby sleep. With over 45 sample sleep schedules and planning worksheets, Mastering Naps and Schedules is a hands-on tool ideal for any parenting style.


For those persistent toddler sleep struggles, check out The 5 Step System to Help Your Toddler Sleep. Using the same unique approach and practical tools for success, this e-book helps you and your toddler sleep through the night and enjoy a better daytime schedule.